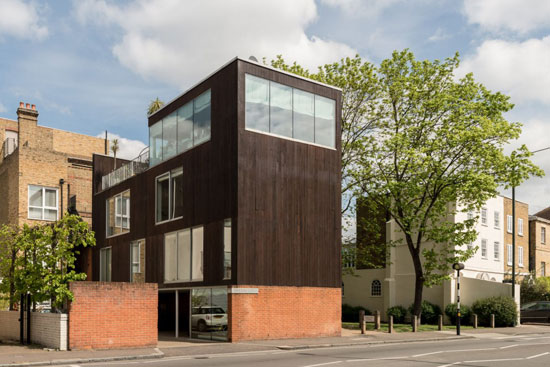 Does the Boat Race excite you? If it does, this Pierre d'Avoine-designed The Big House in London SW14 could be your dream home.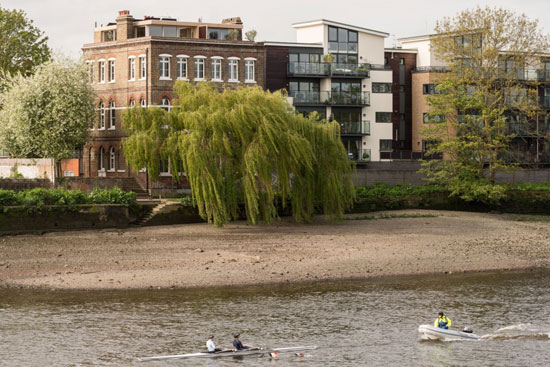 According to the agent, the house is 'located almost adjacent to the finishing post' for the famous Oxbridge race on the Thames. So if you want ne of the best views around (without having to jostle with the crowd), then this is the place for you. Budget permitting, of course.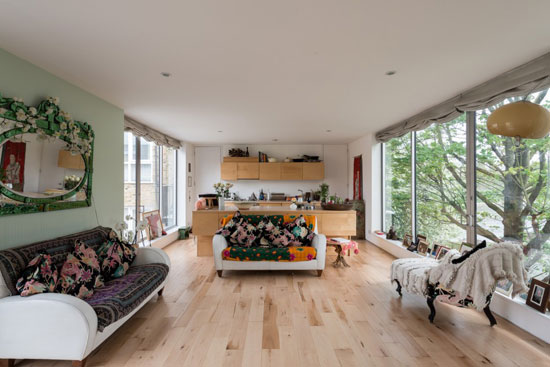 The house was built as part of the Tapestry Court development, which is made up of a pair of new-build houses and some flats converted from the former Queen's Head Hotel, with this one 'end-on' to the high street, which only adds to the interest. Not that it needs it – the house literally jumps out at you from the surrounding properties.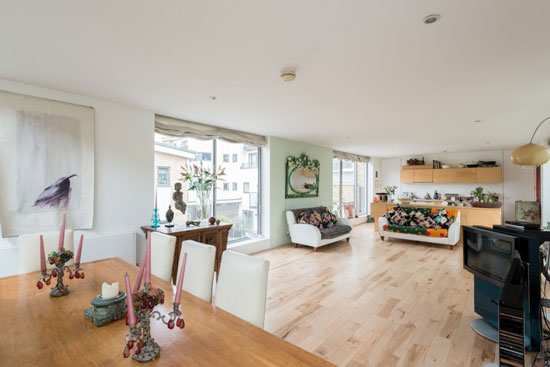 That's perhaps down to the construction, described as a timber box clad in Douglas fir, which is elevated on a red-brick plinth and unbroken by windows on the front elevation until the third floor.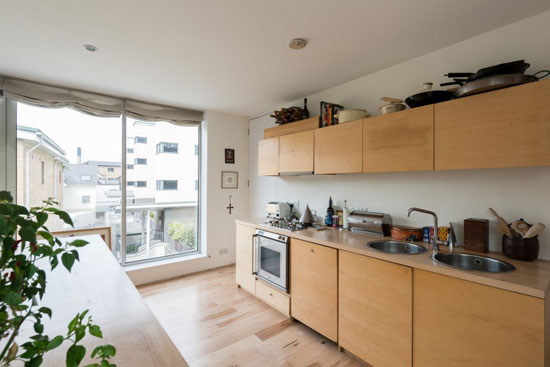 All of which is nice, but perhaps secondary to the amount of living space you actually get from the place. That's down as 2,300 sq. ft. in total, with the ground floor featuring an entrance lobby, a small study-bedroom and a narrow staircase to (believe it or not) a basement cinema.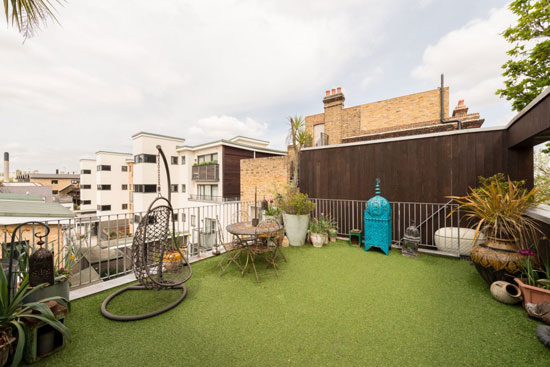 You will find the two main bedrooms and their bathrooms on the first floor, with the second floor given over to the open-plan reception room, kitchen and dining room. That's not all though, with the top floor hosting what is described as a 'fully glazed studio' plus a roof terrace, with views of the church and the river.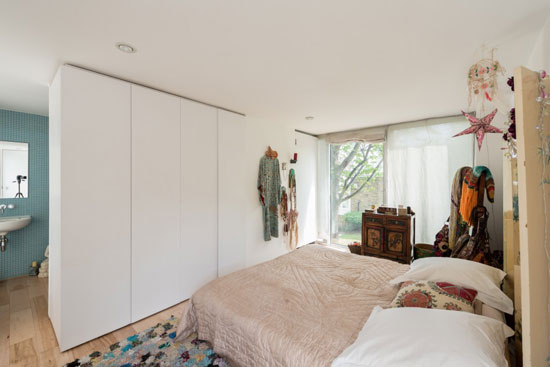 Off-street parking to the front too, which is obviously a key selling point. No gardens, as you've probably guessed, but green space isn't far off with the likes of Barnes Common, Richmond Park and Kew Gardens in the vicinity.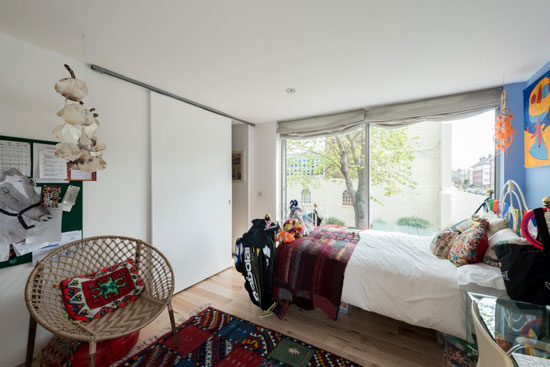 £2,350,000 is the asking price.
Images and details courtesy of the Modern House. For more details and to make an enquiry please visit their website.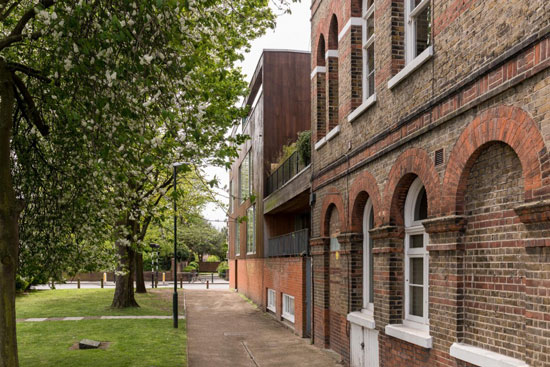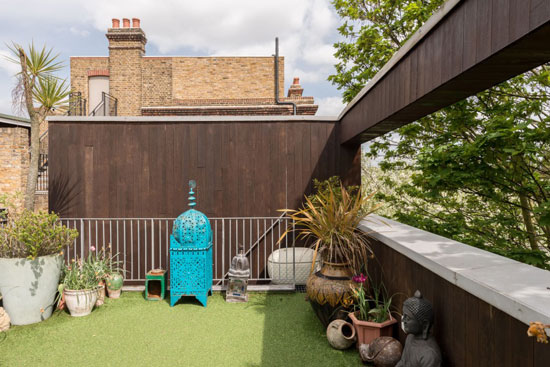 Property Location