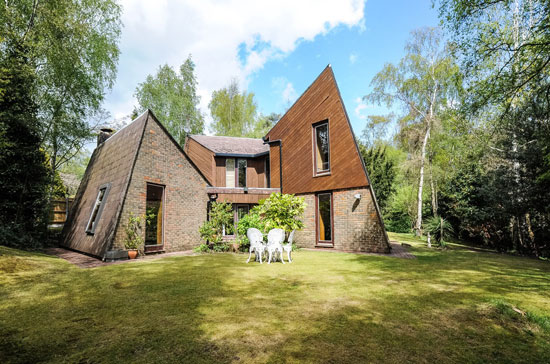 I really wish we knew more about this, but a search around gives us pretty much nothing in addition to the agent's details. So we will just go for a 1980s architect-designed modernist property in Storrington, West Sussex, in the hope that one of our readers is able to furnish more background in time.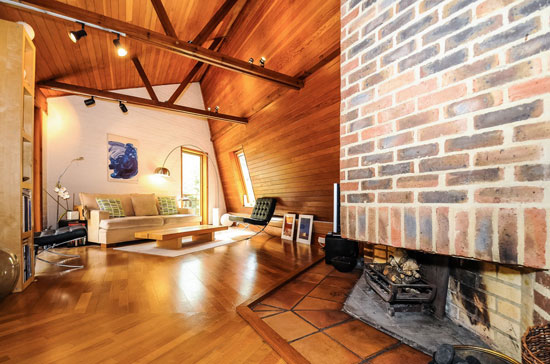 Not that it needs the background to sell it. You simply have to see the house. It is said to date from around 1985, an angular mix of brick, tiled and cedar wood for the exterior which is on sharp contrast to the interior, a more circular design that is built round a central courtyard and accessed by five pairs of double opening doors.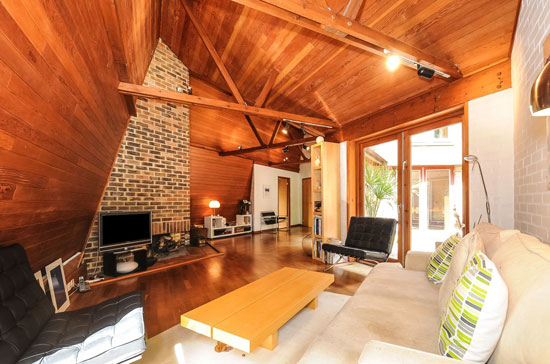 We can't say for sure, but it doesn't look to have changed much since the original build either. To be fair, there is only so much change you could do to this place. After all, how would you swap out all that wood panelling, the spiral staircase and the feature fireplace? It is possible, but not a job for the faint hearted.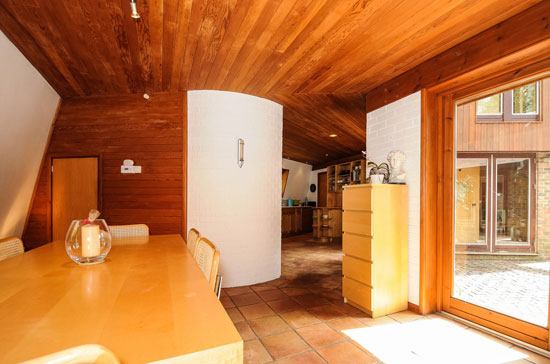 You get around 1,900 sq. ft. of floorspace in total, with reception rooms described as 'deceptively spacious'. That space is likely to be boosted by the tall windows and vaulted ceilings, which are definitely key selling points of this house. The breakdown of the ground floor includes a sitting room, study, dining room, kitchen, utility room and family room.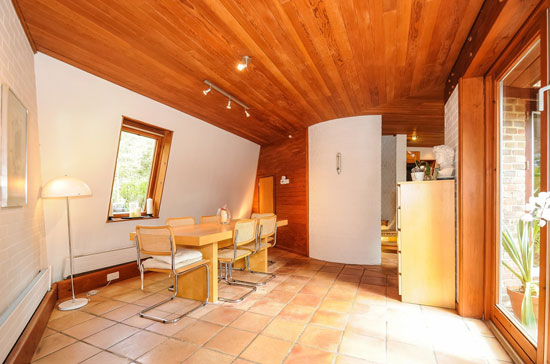 We mentioned the spiral staircase and if you head up it, you will find three bedrooms and two bathrooms, one being en-suite. Head outside and there is a gravelled front driveway, with brick pathways leading round the property to a central courtyard area. Also present are lawned gardens, light woodland and on the southern boundary something of a bonus building, a timber and glazed fronted studio.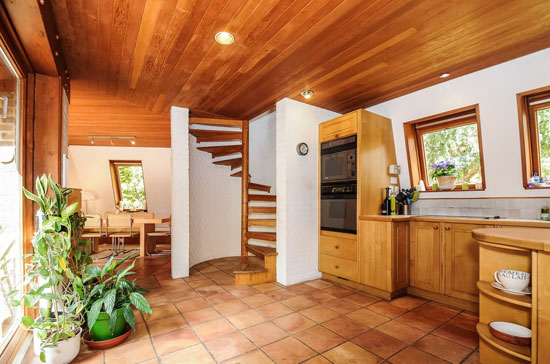 £620,000 is the guide price if this place appeals.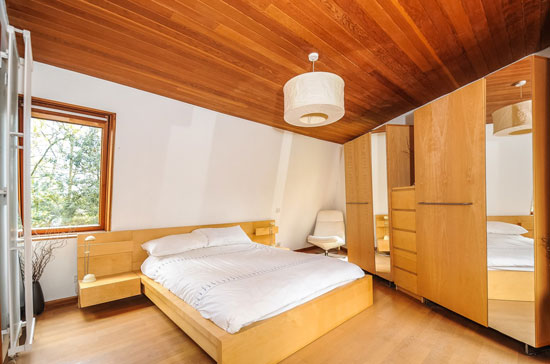 Big thanks to Nick for the tip off!
Images and details courtesy of Henry Adams. For more details and to make an enquiry, please visit their website.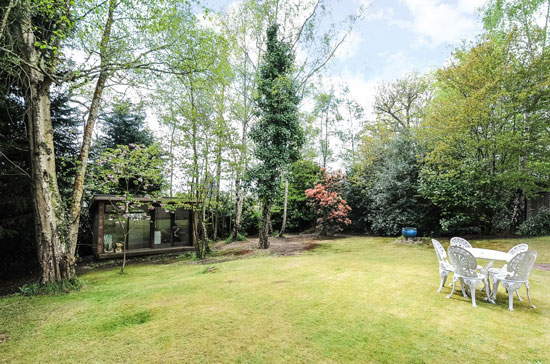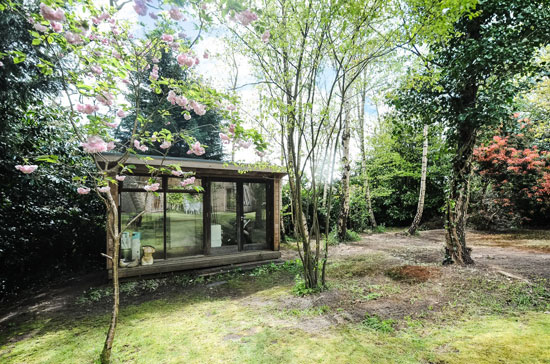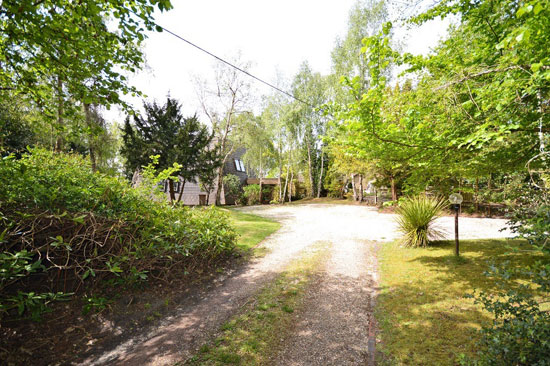 Property Location