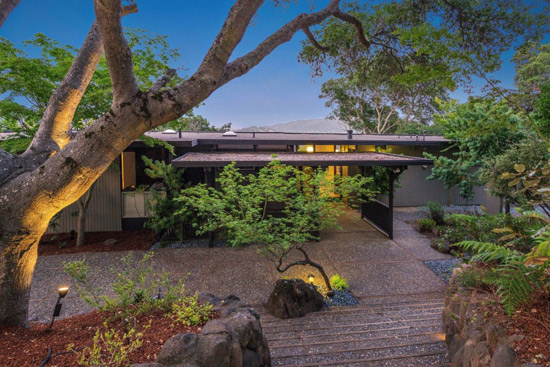 I know we can sometimes be hard on renovated and updated properties, but when those upgrades are done well, they really can look stunning. Which brings us nicely onto this 1960s midcentury modern property in San Anselmo, California, USA.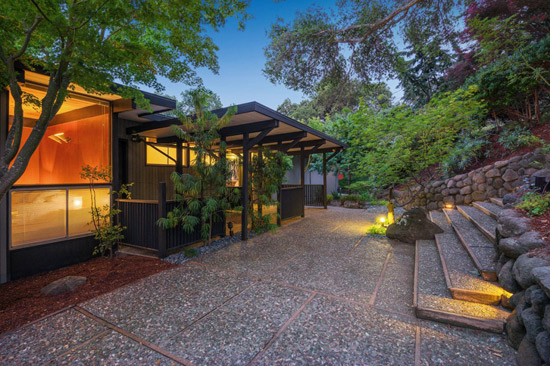 It walks a fine line between period and modern – and walks it with some style. Yes, there are original features here, including the mahogany walls, a floating wooden staircase, custom fireplace, purpose-built cabinets, substantial glazing, not to mention beams and wood panelling. But that's only half the story.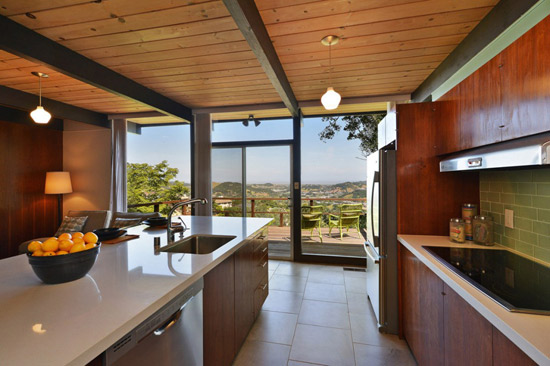 Alongside that you'll find a modern kitchen (with some original units) and bathrooms, new flooring, modern-day lighting, new window coverings, a new bar area and some upgrades to the substance of the home too. So in essence, this is a modern home with bags of period character.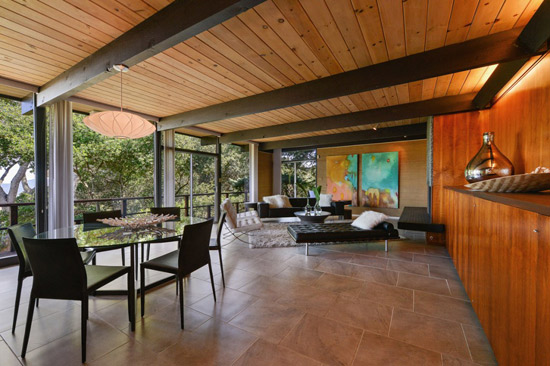 It's also a substantial home too. 2,800 sq. ft. of space in total, which includes 4 bedrooms, 3.5 bathrooms and lots of open reception space. IN addition, there is s full downstairs room and bath that has been 'recently remodelled' and is ideal for separate living space. Things guests coming to stay.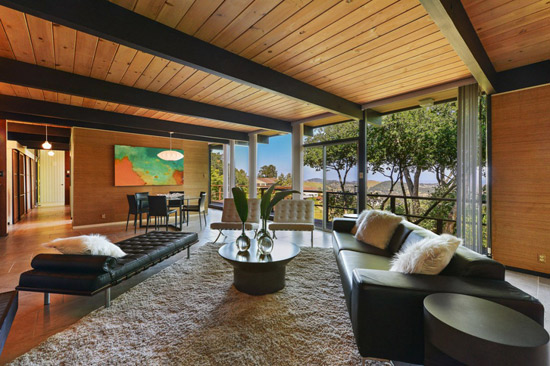 If you love the inside, the outside might tick the box too. You get an acre of land, with the gardens described as having an 'Asian modern feel' as well as patios that give you the opportunity to have an outdoor dining/living area if you need it. There's also a 'grand custom lit expansive staircase' and outdoor landscape lighting too, which should be atmospheric when the sun goes down.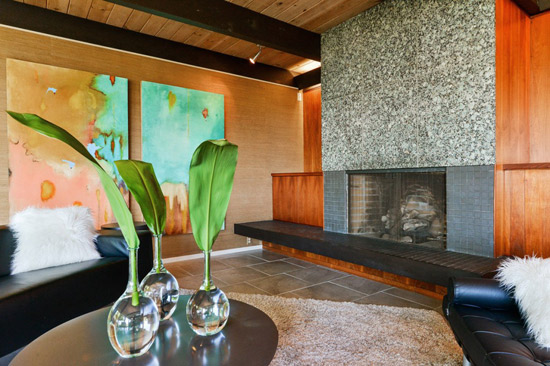 $1,700,000 is the price, with an open day this very weekend.
Images and details courtesy of Marin Modern. For more details and to make an enquiry, please visit their website.
Via Curbed.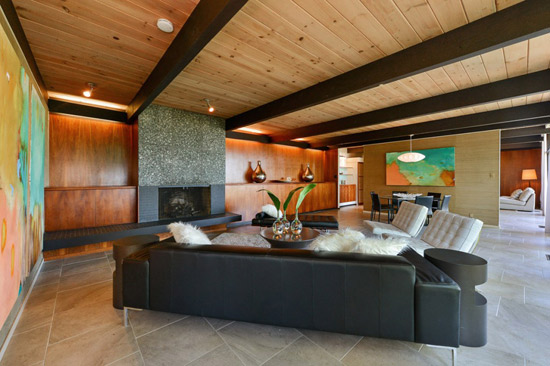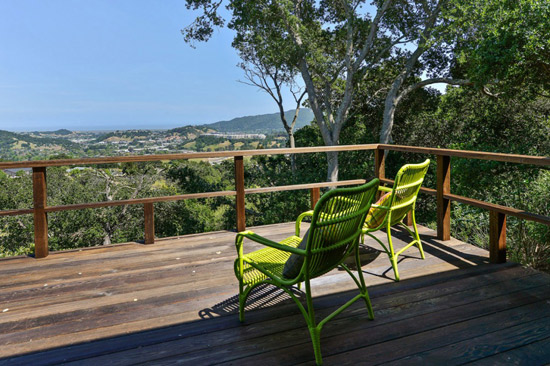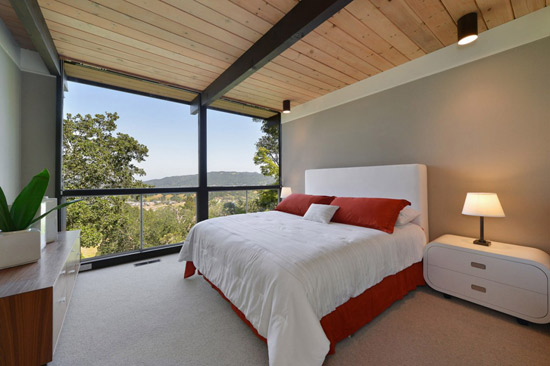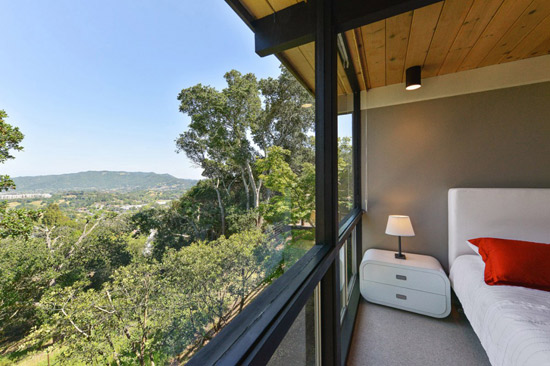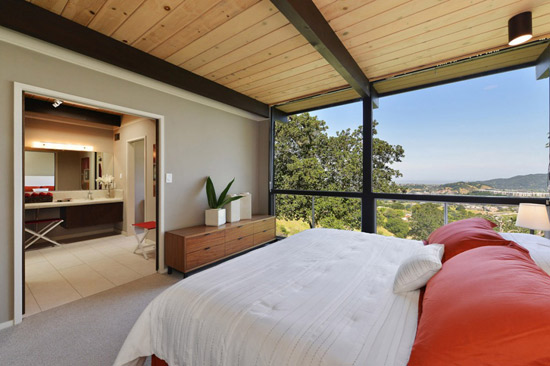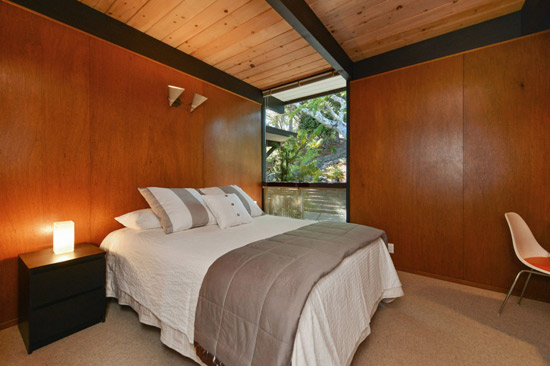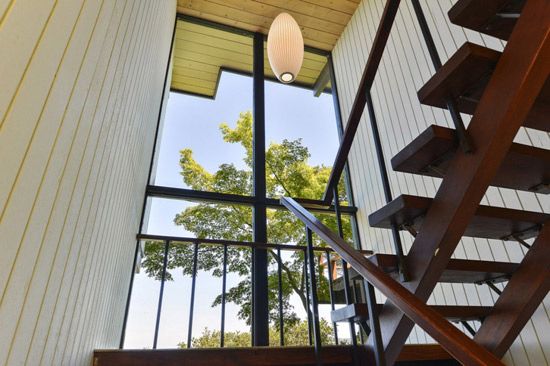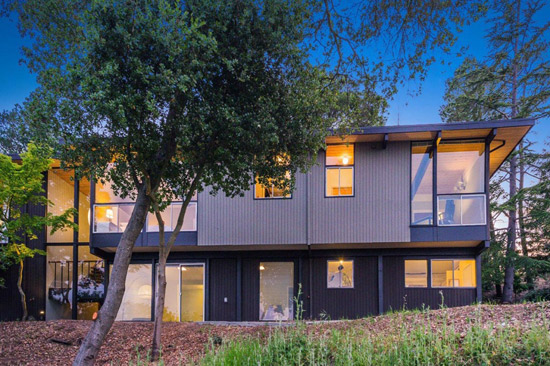 Property Location