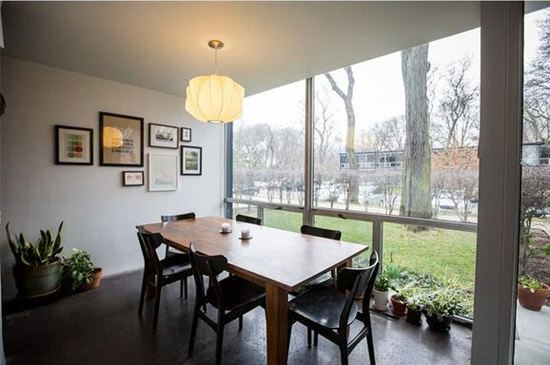 Amazingly, this is actually one of the most expensive (if not THE most expensive) of these places to hit the market. But this 1950s Mies Van Der Rohe-designed townhouse in Lafayette Park, Detroit, Michigan, USA still sounds cheap when you consider UK prices.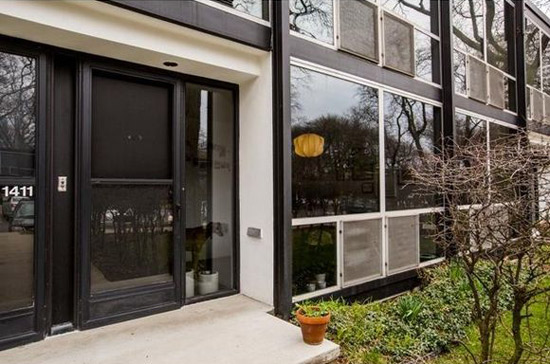 The house dates back to 1959, one of a number of similar designs on the same site and by all accounts, an estate that's becoming more desirable with each year. A couple of years back, these places were available for around $80,000 – $90,000 according to Curbed, but prices have risen, especially for stylishly renovated examples like this.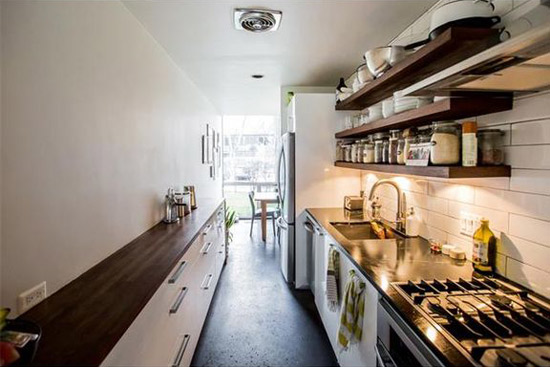 Talking of the renovation, this modernist townhouse now comes with soapstone and solid walnut butcher block counter tops with custom cabinets in the kitchen, custom walnut 'vanity' and Grohe taps in the bathroom, a custom glass shower, custom roller shades, polished and stained cement floors and a partially finished basement to boost the space. High-end appliances too, naturally.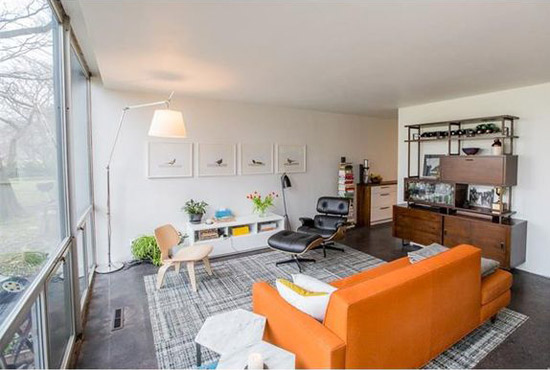 But despite all of that, this still looks faithful to the original 1950s design, especially in terms of the large windows. the staircase and doors. It's a nice mix of the old and the new.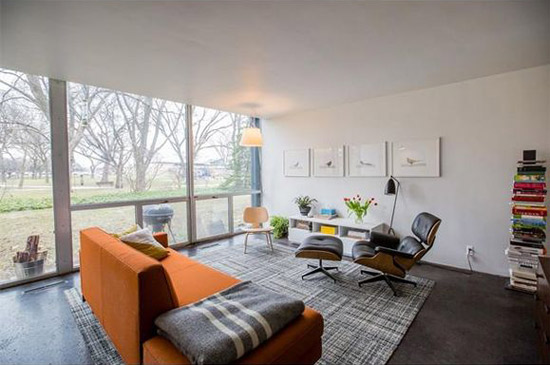 As for space, there are three bedrooms and a bathroom, along with open reception space on the ground floor and the option to use that basement. Access to grounds too, which are shared as part of the co-operative agreement on this place.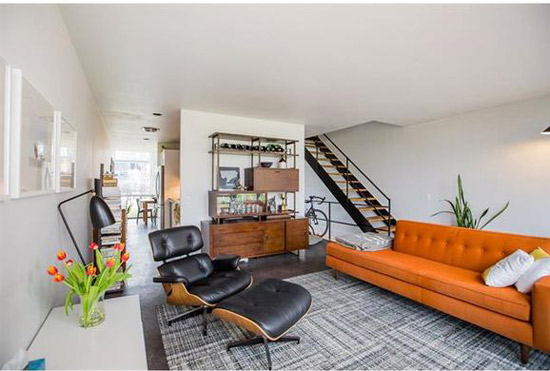 A very cool place to live, it's on the market for $225,000, which works out at around £153,000.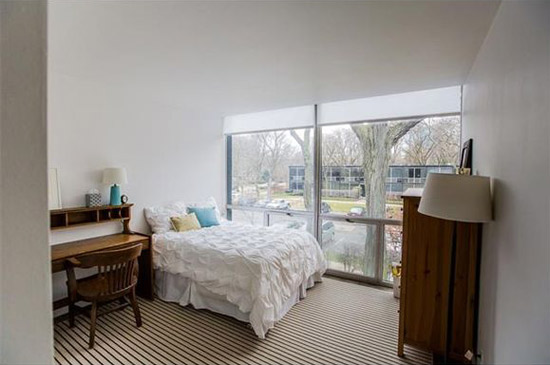 Images and details courtesy of Estately. For more photos, details or viewing details, check out their website.
Via Curbed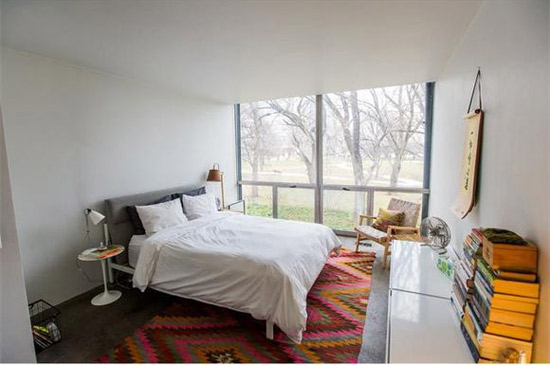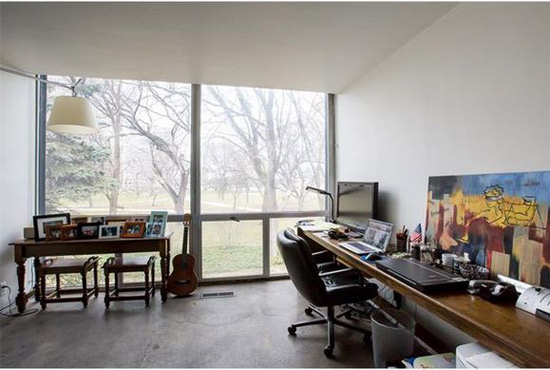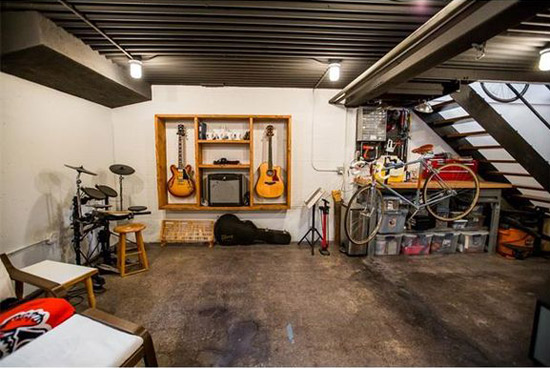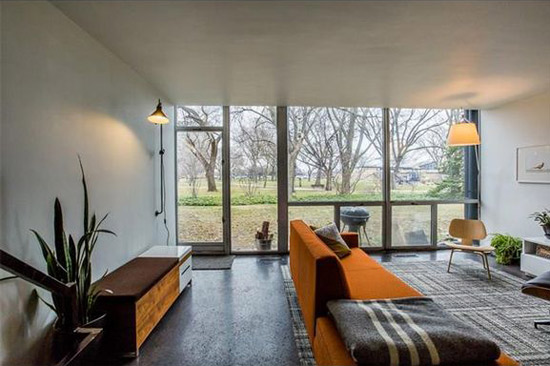 Property Location