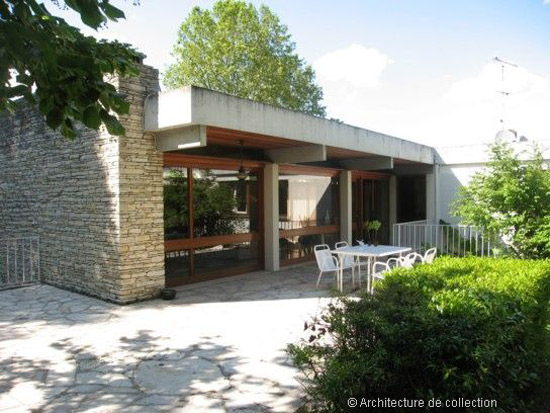 Spotted this a while back, then somehow lost track of it. Thankfully it doesn't matter, as this 1960s Edgar Broutet-designed midcentury property in Bergerac, southwestern France is still up for sale.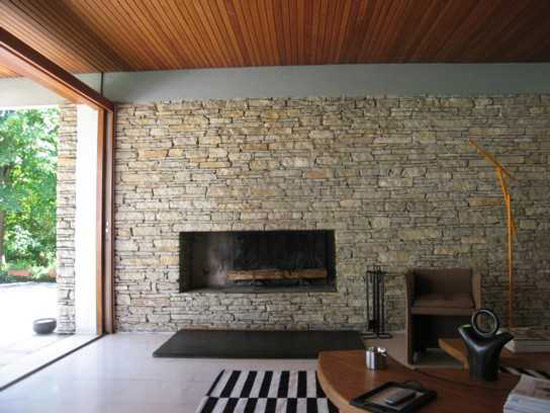 It's an interesting house, one built for a doctor back in 1963 and originally designed with a medical office within the property. Presumably the house has been renovated since, so don't worry if you aren't part of the medical profession.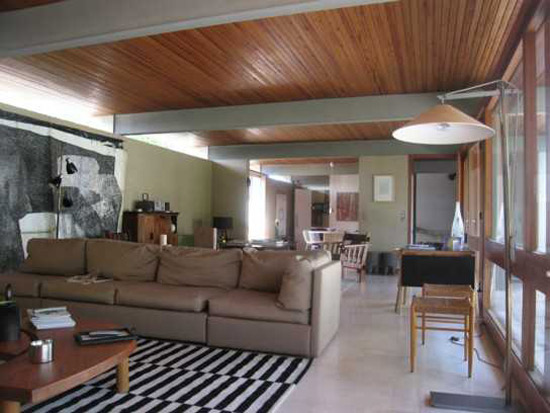 But the renovation doesn't seem to have affected the look and feel of this place, which is said to have been inspired by architecture from the rest coast of the US. The concrete, beams, stone walls, slate stairs and solid wood door frames (and presumably windows)  are all original features, with the design also looking generally faithful to the architect's vision.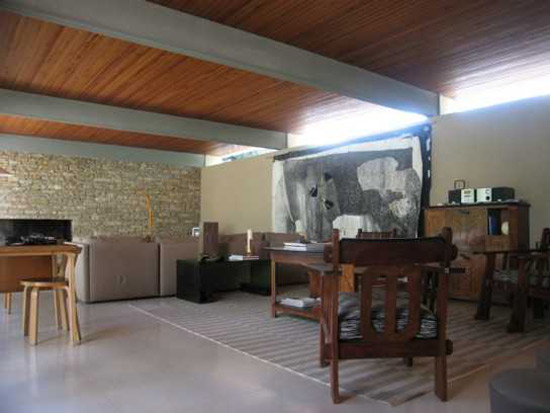 The house sits on 1,700 sq. metres of landscaped garden and is sheltered from the nearby road for privacy. Go beyond the land and into the house and you'll find that converted office, which is now a living room, library and 'studio' with bathroom (we are guessing that means bedroom). Also on this floor is a further bedroom with bathroom, a 'large room' around the patio and access to two cellars and a garage.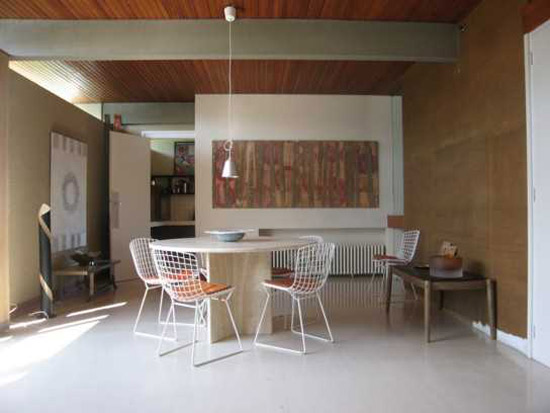 A further floor hosts three bedrooms and three bathrooms, a kitchen and another large space that combines the living and dining room. There is also access to a terrace.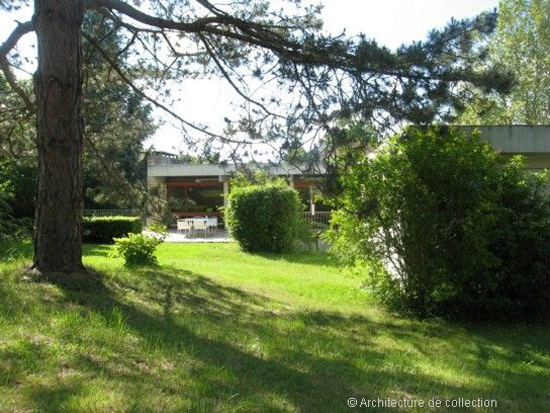 Hopefully our translation of the details gives you a rough idea of what you get with this place. If not, the photos should offer more of an insight. If you fancy it, the asking price is €435,000.
Images and details courtesy of Architecture de Collection. For more photos, details and to make an enquiry, please visit their website.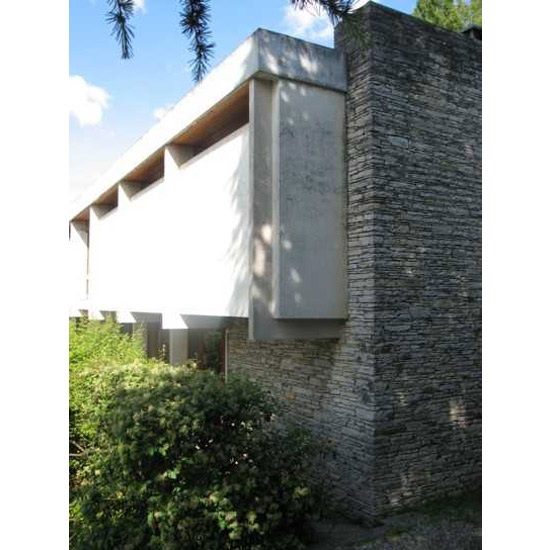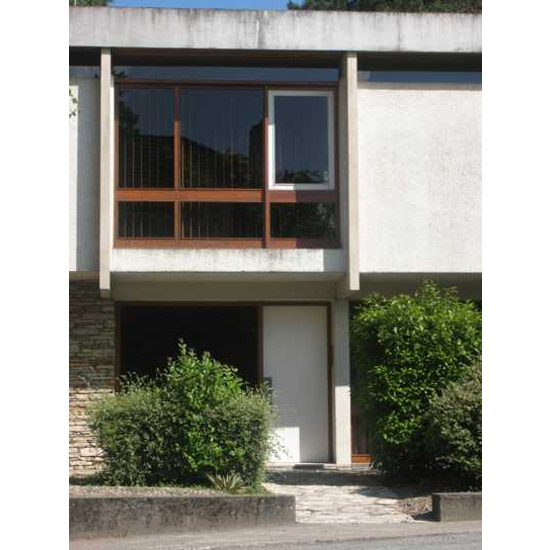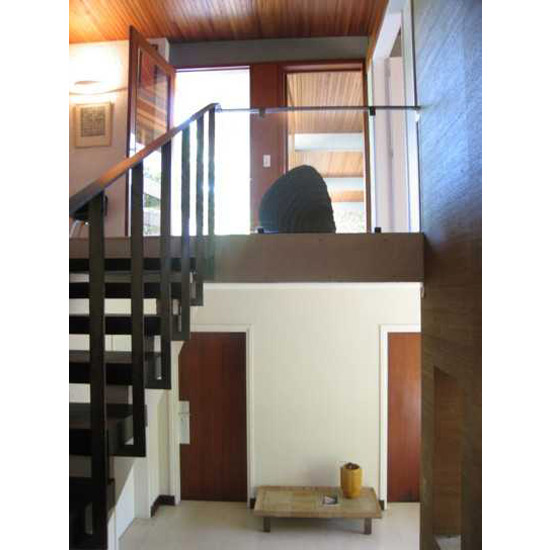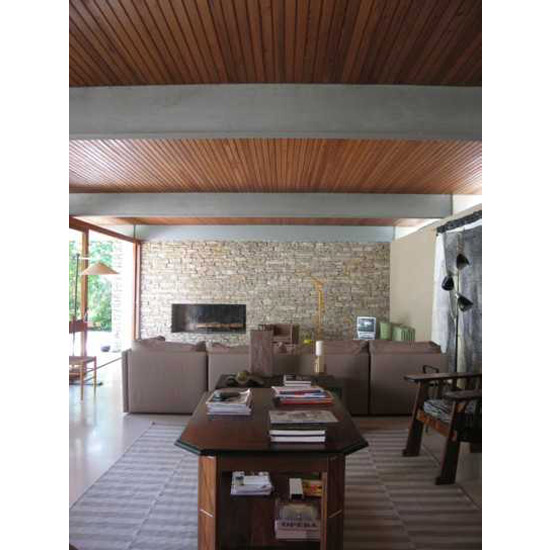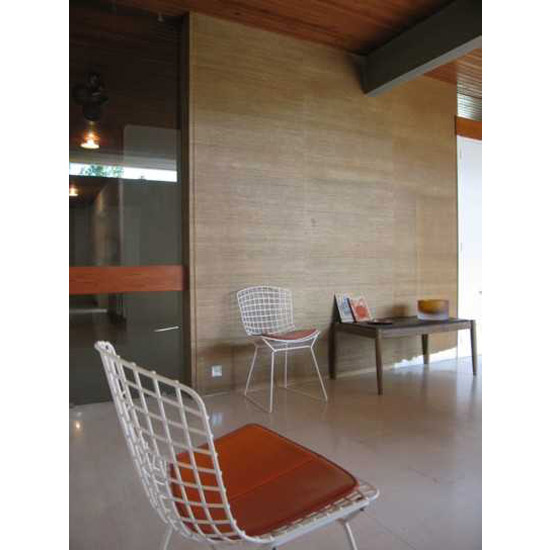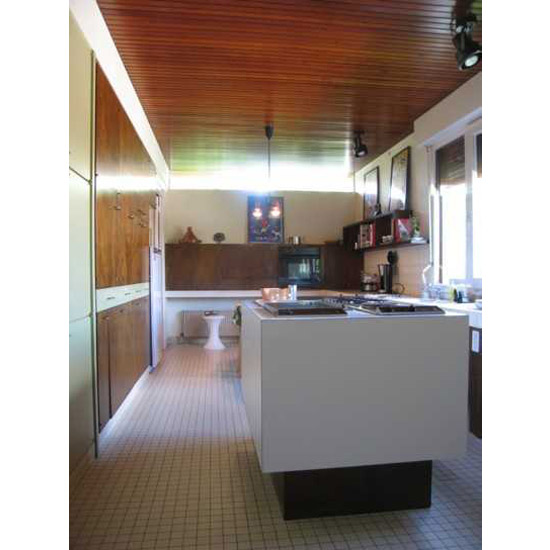 Property Location