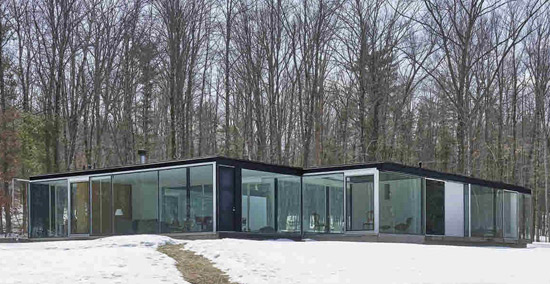 If you have nothing to hide, then this Michael Bell-designed modernist property in Ghent, New York, USA could be your dream home.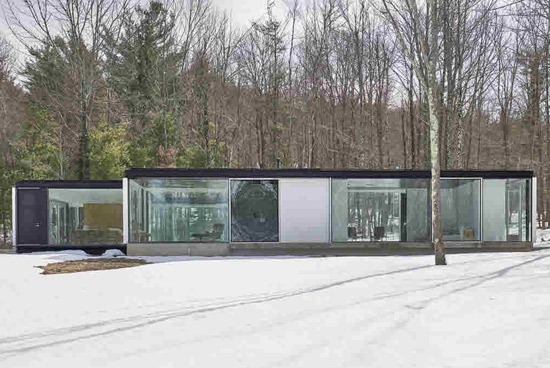 It's effectively a glass box. Not that we are complaining – we love a glass and steel home, especially one that takes the concept to the absolute limit.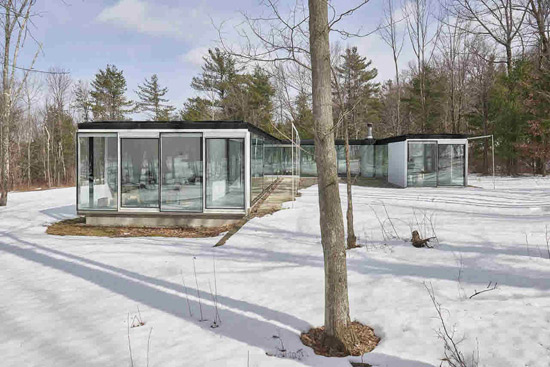 The one surprising thing here is the date, with the house dating from 2007. We would have had it down as much earlier as it does have that 1960s feel, not unlike the Ferris Bueller house in fact.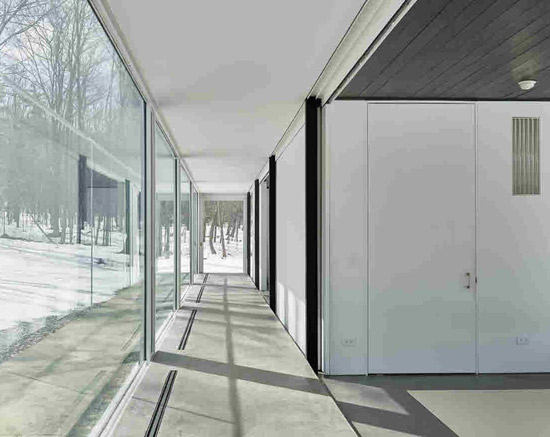 But it is recent, described as an 'essay in transparency' and sitting on a secluded 12.7-acre site. So you can perhaps get away with all that glass. We would imagine the plus side of it being just eight years old is a lack of maintenance (but only a survey will tell you that) and the modern fittings within. Indeed, the agent points out that this luxury home is packed with top of the range appliances.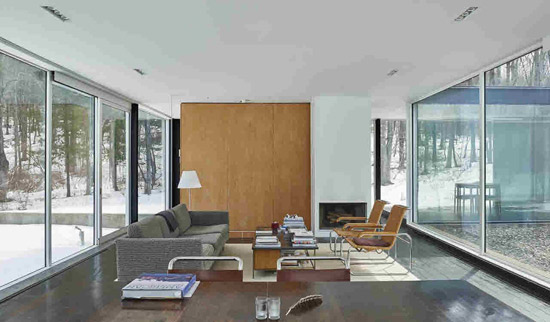 As for the internal layout, that is listed as 2.968 sq. ft and with three bedrooms and two bathrooms, as well as what looks like substantial reception space. It all looks pretty flexible living space too. A carport and patio area complete things, not forgetting all of that lovely open country you'll suddenly own.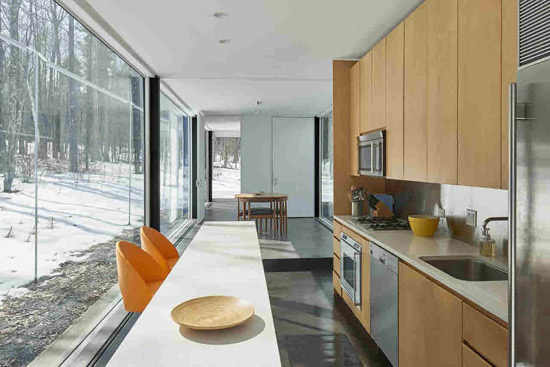 Check out the pictures and if you like what you see, you will need to find $1,950,000 to be the next owner.
Images and details courtesy of Zillow. For more photos, more details and to make enquireis, please visit their website.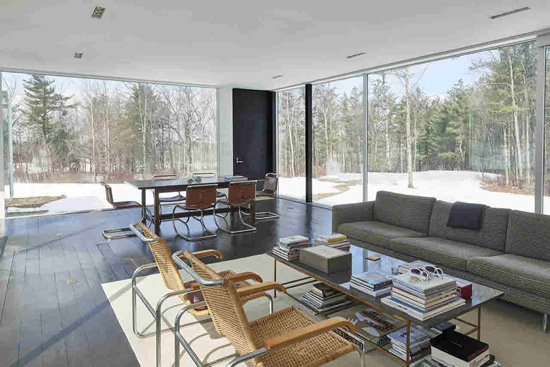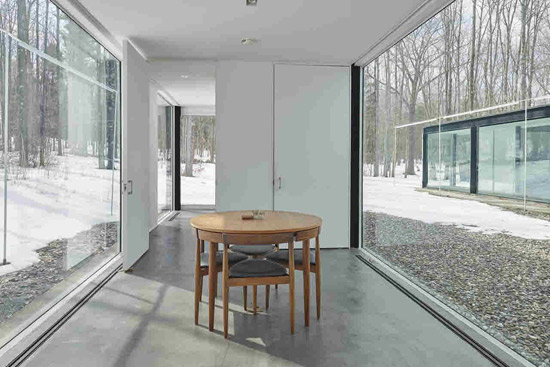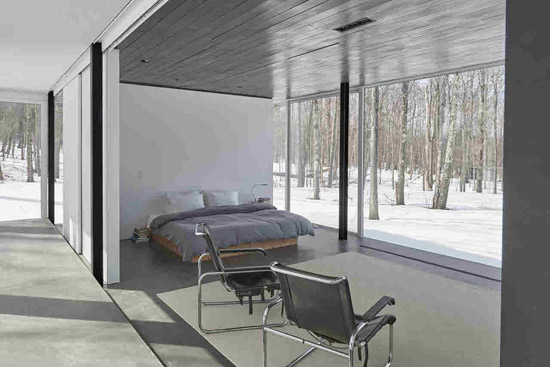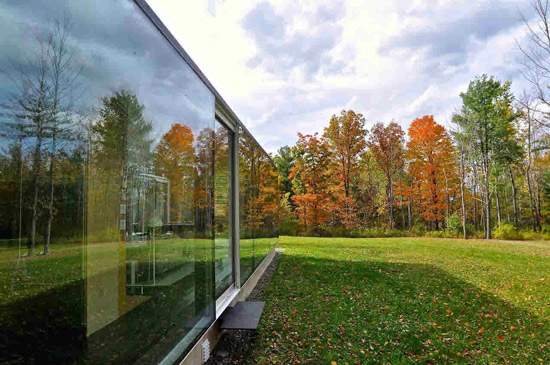 Property Location