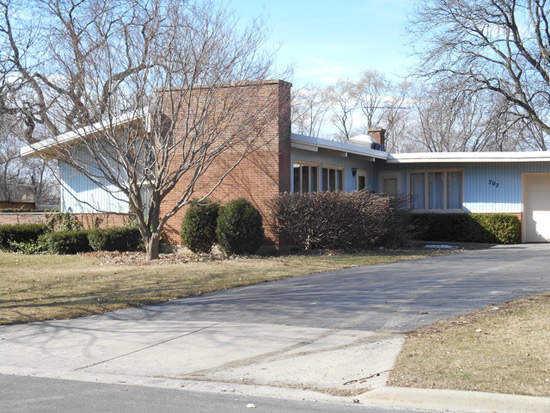 We seem to be on something of a roll with time capsule properties right now – and quite by accident. We'll have some more contemporary finds soon, but for now, enjoy this wonderful 1950s John Semitekol-designed midcentury property in Joliet, Illinois, USA.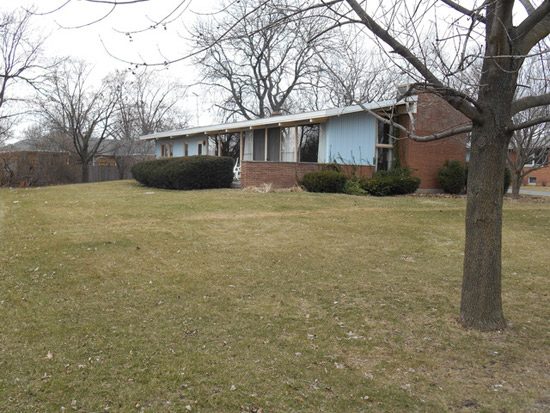 It could be straight off the pages of a mid-1950s interiors magazine. Dating from 1955, this house could either have been incredibly well preserved or wonderfully renovated. It's actually the former.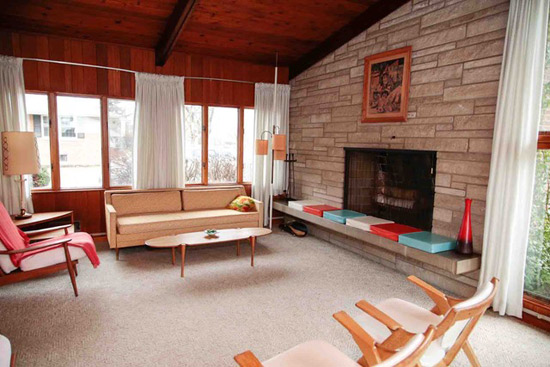 The house was designed by John Semitekol (who studied under Mies van der Rohe) back in 1955 for himself and his family. Sadly, John passed away in 1975 but his family continued to live in the house until the present day. Which perhaps explains why so little has changed.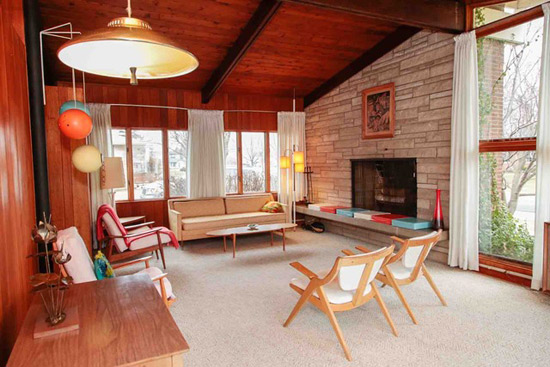 Not sure it's the best looking house we've seen from the outside, but that interior rally does sell the place. The wood panel ceilings, the wooden room dividers, large windows and original fittings (even the kitchen looks unchanged) are all selling points. Yes, there is some freshening up needed, but we suspect that there will be shortage of people willing to do the job.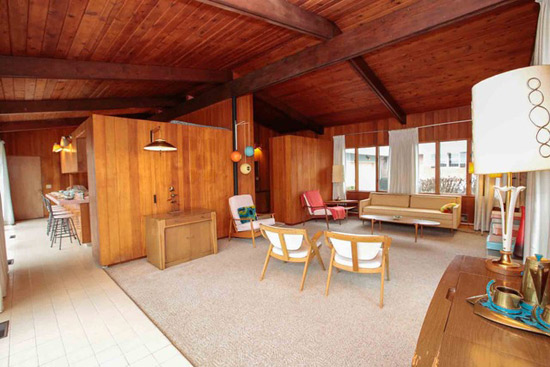 As for the living space, that covers around 1,922 sq. ft. and includes three bedrooms, two bathrooms plus the reception space and kitchen. All of that is on a 'large lot' with mature trees and what looks like a large garage too.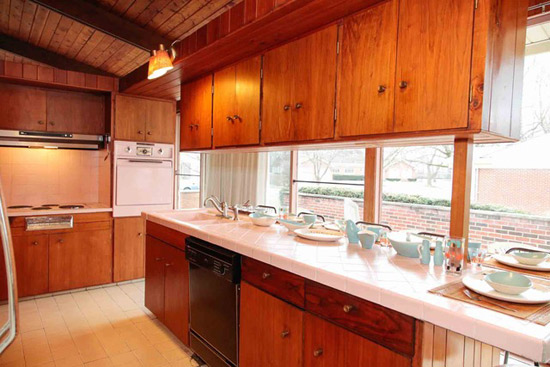 $180,000 is the price, which works out at just £120,000.
Images and details courtesy of the Redfin website. For more images, details or to make an enquiry, please visit their website.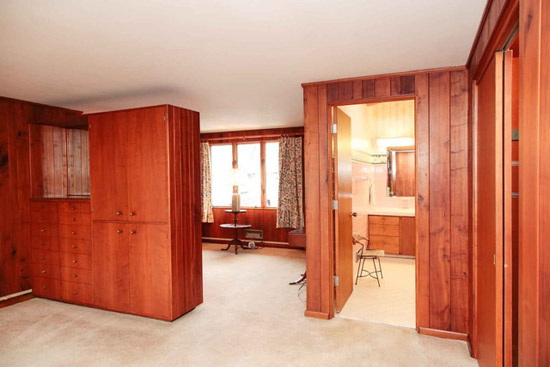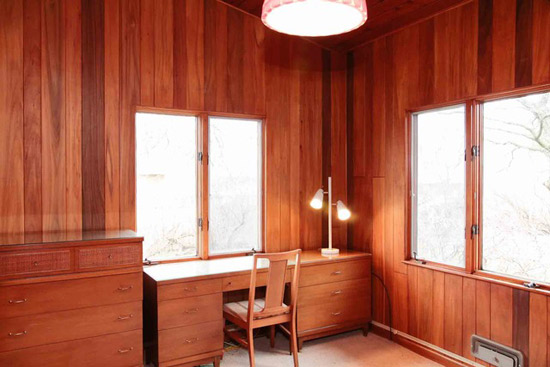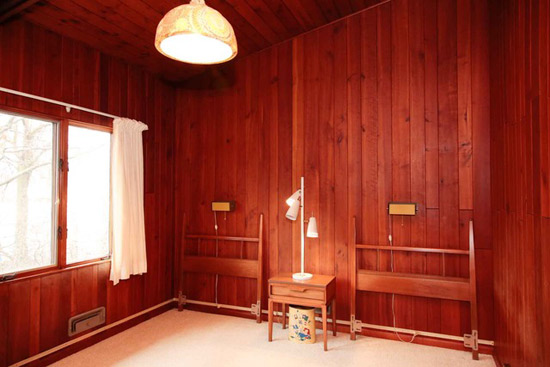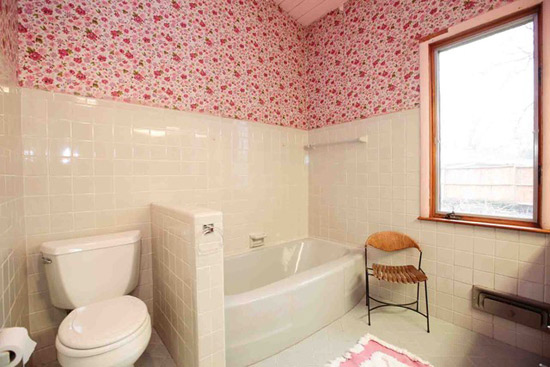 Property Location