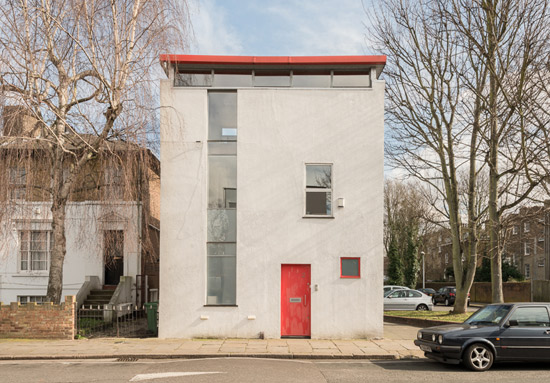 Amazingly this was originally a 19th century house. You will have to look very hard to find evidence of it in the current Quay 2c-designed modernist property in London SE15.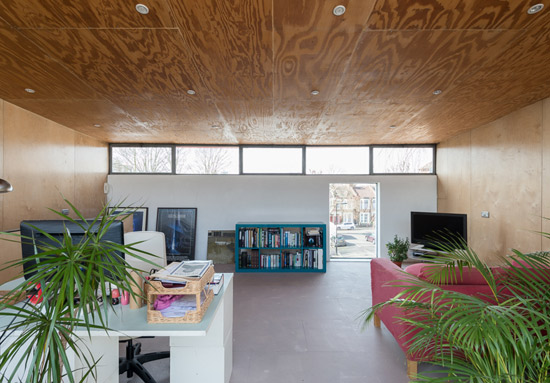 Regardless of its past, this is definitely a house that works in the present. The old structure has been reworked by architects Quay2c and H&T Designers, producing something that's very 'now', with a stark (but eye-catching) exterior and a bright and open interior. Certainly more light than you would expect from the outside.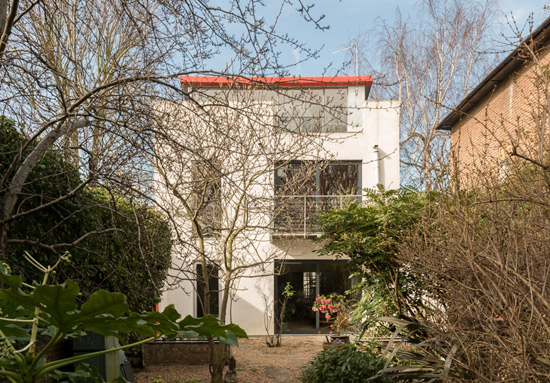 If you work from home a lot, even better, as the entire second floor is given over to studio space. Of course, if you go out each day, you can always reconfigure what is a great area, boosted by its curved ceiling, terrace and double glazed Crittall windows.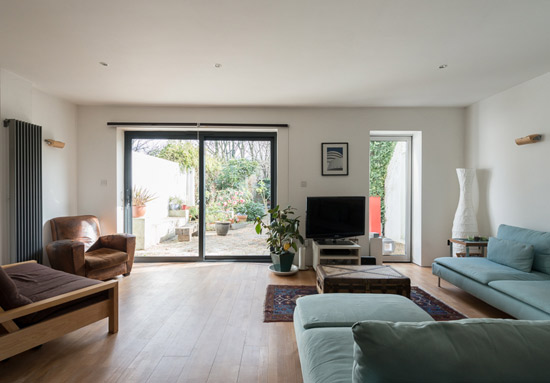 Outside of that, you also get a first floor with three bedrooms, two with-en suite bathrooms and one with a balcony overlooking the garden. Head down a spiral staircase from that floor and you'll find the ground floor entrance hall, leading to a kitchen / dining room and onto the main reception room with access to the garden.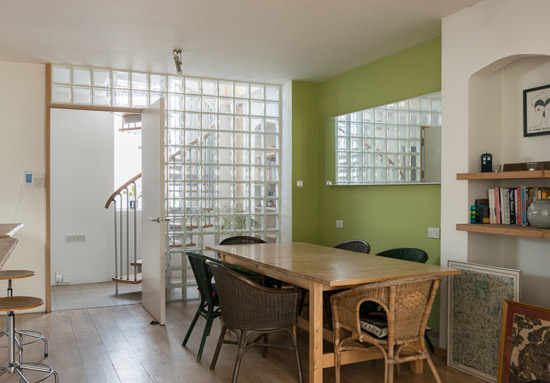 That garden covers three separate areas. First up is a courtyard space with built-in seating. Beyond that is 'informal garden space' with mature trees, shrubs and wild flowers. Head on and you'll find a summer house/studio plus seating and barbecue area, all of which covers around 70ft in total.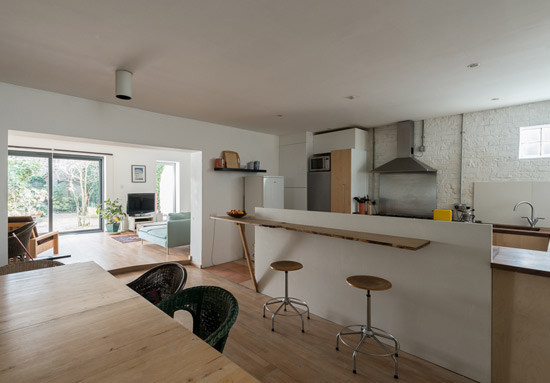 If you fancy it, you'll need to find £1,500,000.
Images and details courtesy of the Modern House. For more pictures, detail or to make an enquiry, visit their website.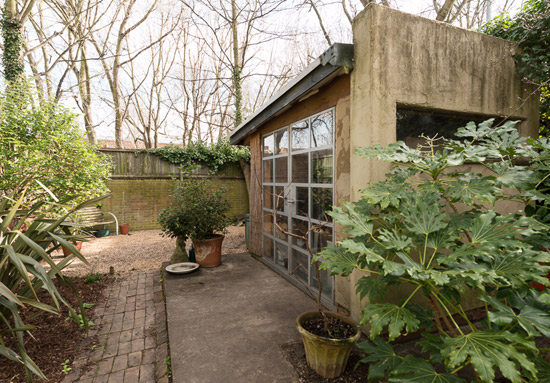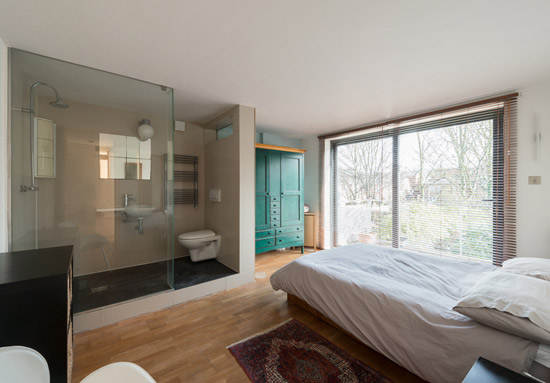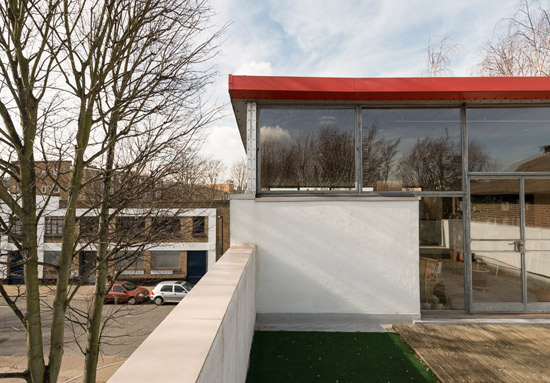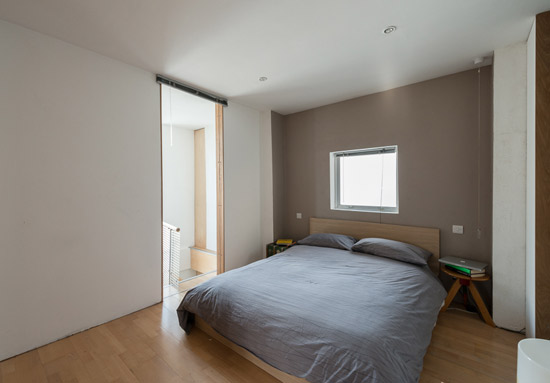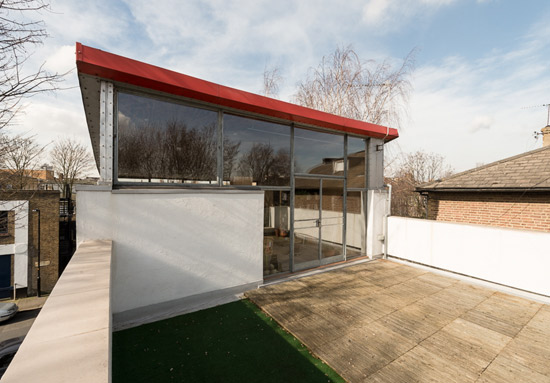 Property Location