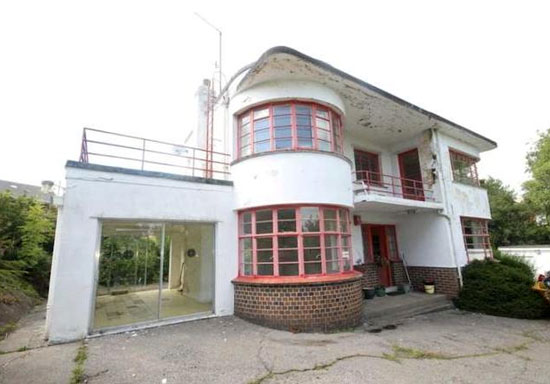 Big thanks to Will for letting is know that one of our most popular finds of last year is actually going up for auction with a much-reduced guide price. We are talking about the Shangri La grade II-listed art deco property in Pontllanfraith, Caerphilly, South Wales.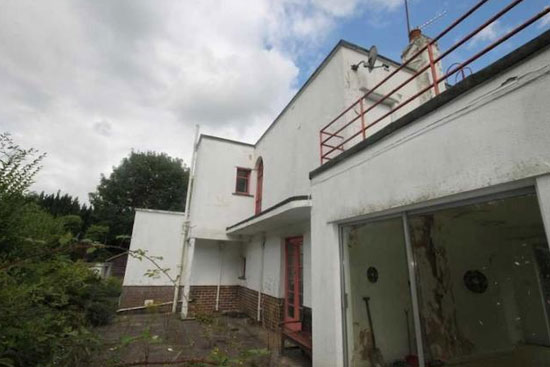 The house came in at number 3 of our top 50 most popular properties of 2014, but despite it, the house failed to sell. We would guess a combination of the price and the work required frightened off a few prospective buyers. But with a much lower price, this gem of a property might now find the right person to take it on.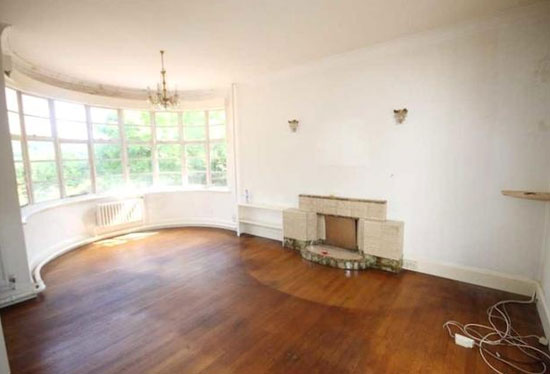 As we mentioned previously, the 1930s grade II-listed property probably needs complete renovation, although there are a good number of original features to help you bring it back to life. That obviously doesn't include the 1970s kitchen or the sun room, which was previously the garage. But the overall look and feel are still of the original era, as is a stunning stained glass picture window.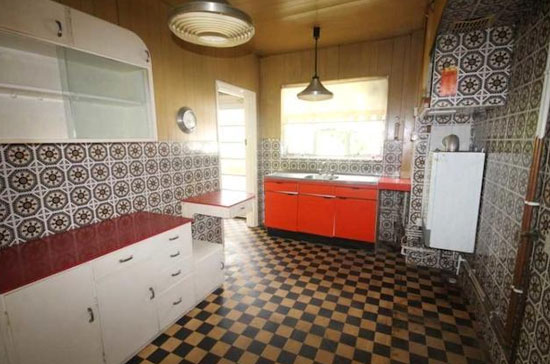 In terms of space, you are looking at an entrance hall, two reception rooms, a kitchen, utility and the converted sun room on the ground floor. The first floor has three bedrooms (with the master accessing the roof terrace) and a bathroom.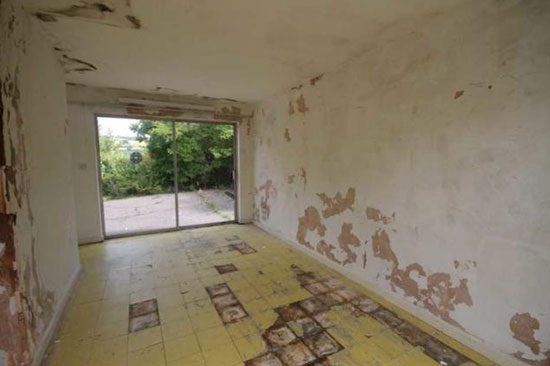 Outside you will find a detached double garage and gardens, with the plot around 0.68 acres.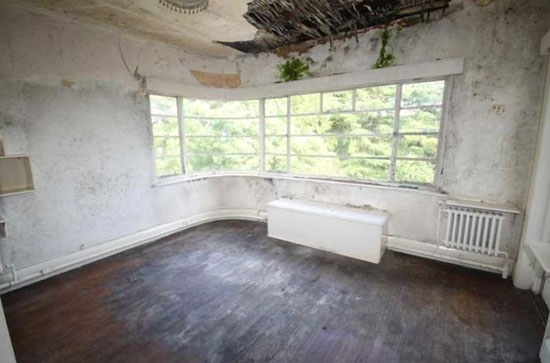 We hope someone comes along, sees the value of this design and does it justice. With a guide price of £170,000 you suspect there will be interest-  hopefully from the kind of people who value properties of this period.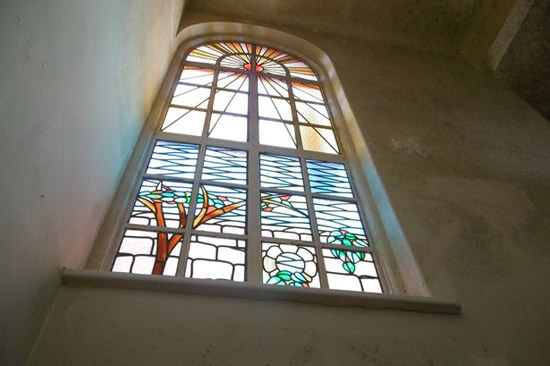 The auction takes place at 5pm on Thursday 2nd April 2015 at The Park Inn Hotel (Formerly The Moat House), Circle Way East, Llanedeyrn, Cardiff, CF23 9XF. For more details, please visit the Paul Fosh auction website.
IMPORTANT: Note that the majority of images here are from our previous listing from last year. You will need to view the property or check with the auctioneers for an updated view of the house actually going to auction.
Property Location