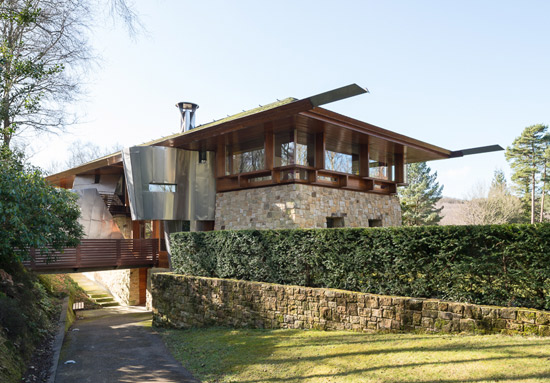 There is just a touch of Frank Lloyd Wright about this Michael Wilford-designed contemporary modernist property in Hartfield, East Sussex.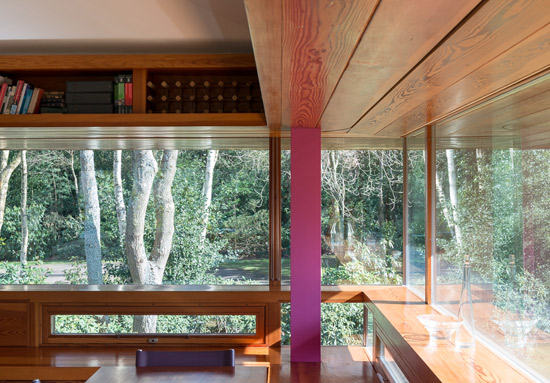 Only a touch though, as this is a fine property in its own right, dating from 2000 and built for the architect and his family. Great location too, right in the heart of Ashdown Forest, which is an area designated as one of outstanding natural beauty. Don't worry though, anyone concerned about missing the capital will be pleased to know that the train station (six miles away) gets you into London in 45 minutes.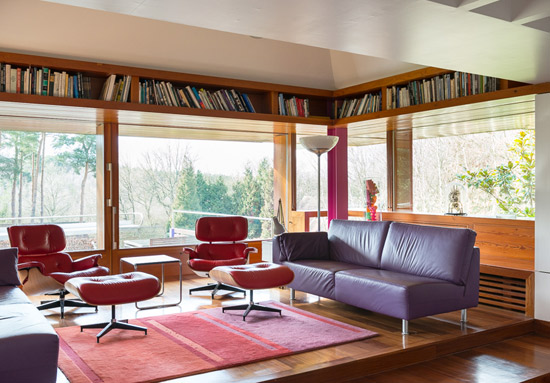 The house itself is substantial, covering over 4,300 sq. ft. and with a studio and a summerhouse within its equally substantial grounds (2.1 acres).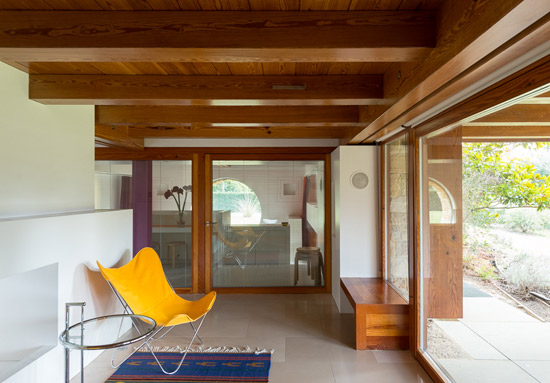 Describing exactly what you get is difficult. This is one of those houses where the images tell the story far better than words, not least when it comes to the finishes, part retro, part contemporary, but overall both effective and incredibly stylish no matter which way you turn.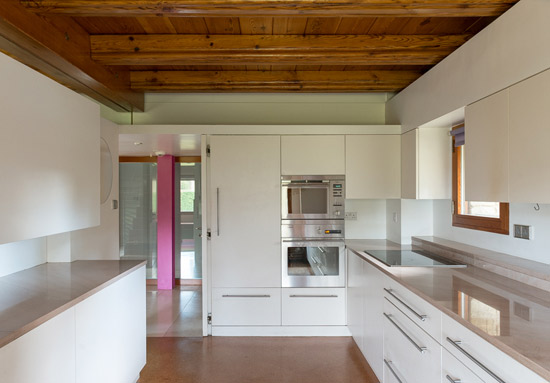 As for that layout, there is a ramped walkway for access, leading to the entrance hall on the first floor. Also on the first floor is a living room that opens out onto a terrace overlooking the gardens, a kitchen / dining room, pantry and the master bedroom with en-suite bathroom.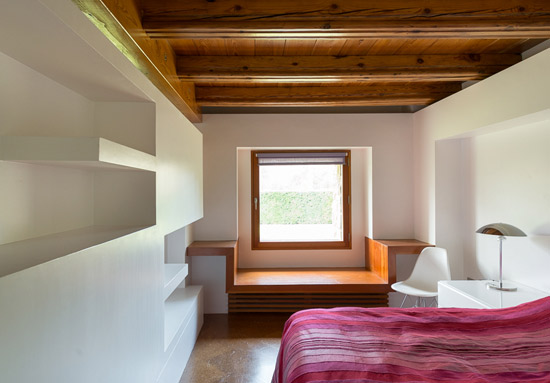 The floor below offers a second reception room, garden room, two bedrooms, a wet room and WC. The lower ground floor adds two further bedrooms. You will also find a mezzanine study over the main living room and two small snug rooms.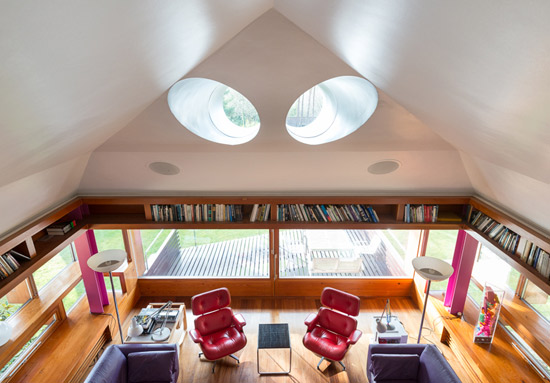 As we said, there is additional space in the form of a summerhouse and a studio building, the latter including a carport and store rooms on the ground floor and two bedroom areas and a small kitchen on the first floor. If you want more than that, the neighbouring property (a cottage and barn with office and garaging facilities) which was also designed by Wilford, is also available to buy separately.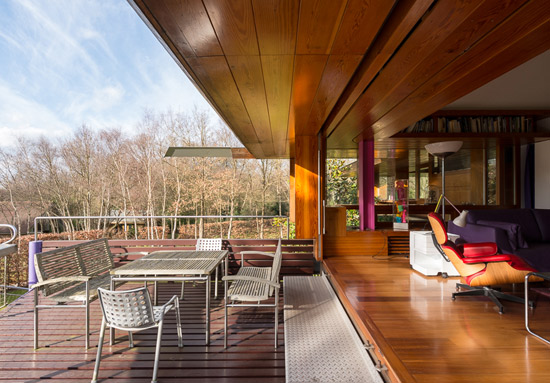 But before you consider that, you might want to consider the asking price of this place, which is £1,750,000.
Images and details courtesy of The Modern House estate agents. If you want more images, detail or want to make an enquiry, please check out their website.
Update: We have just realised this was up for sale last year, but is now on the market for a lower asking price.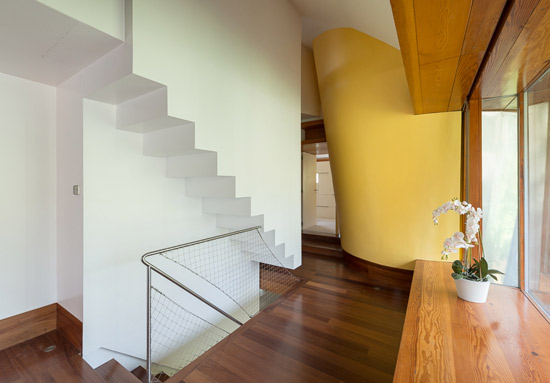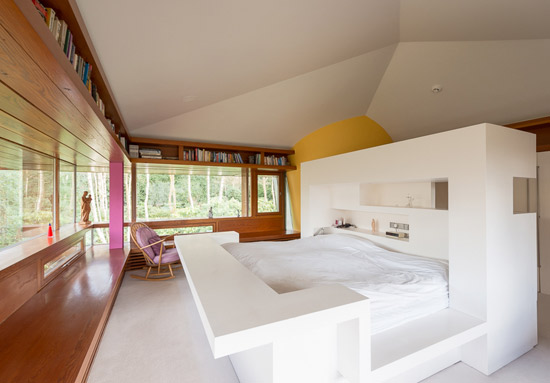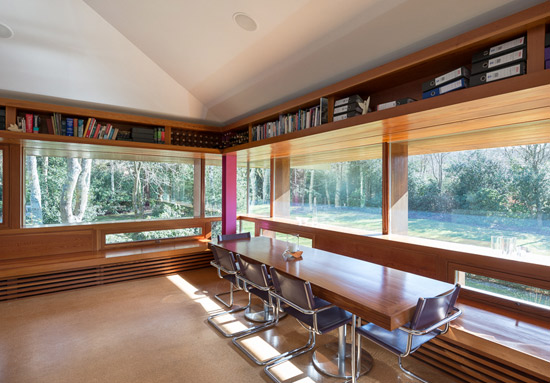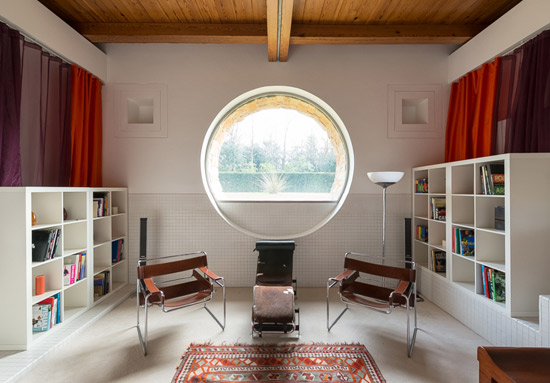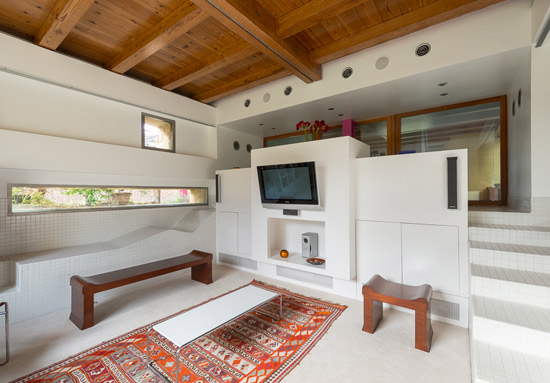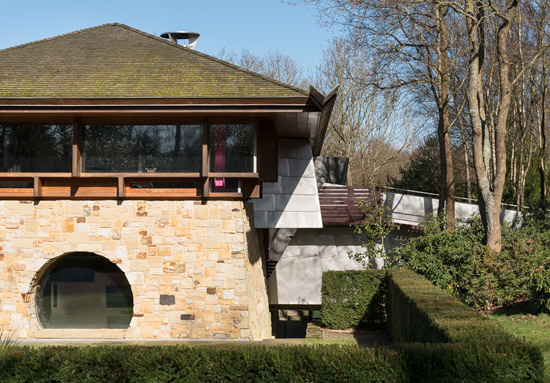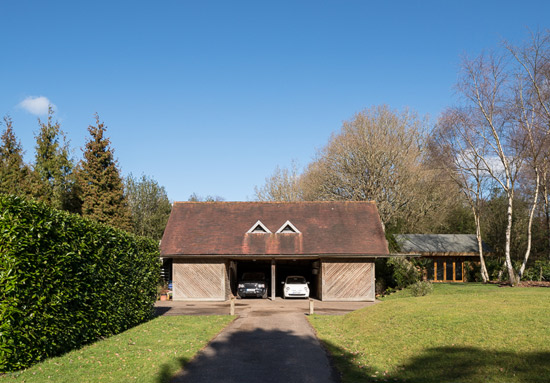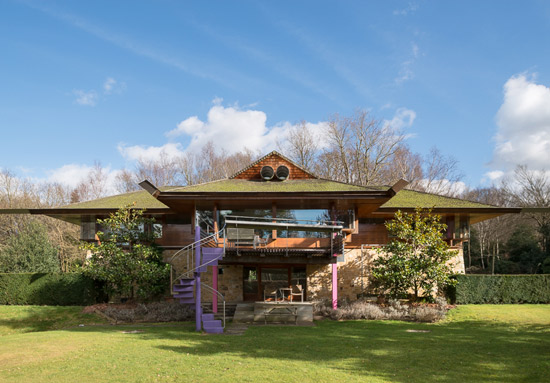 Property Location