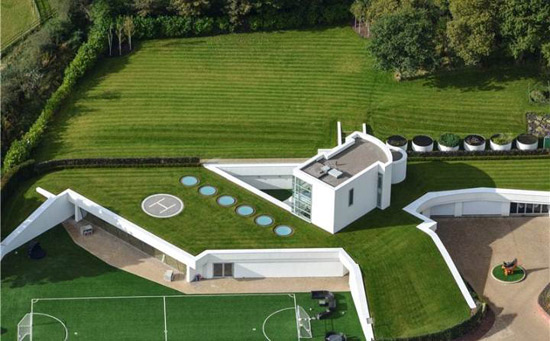 Not just a house, this Steppingstone contemporary modernist property in Helsby, Frodsham, Cheshire is rather like your own private world.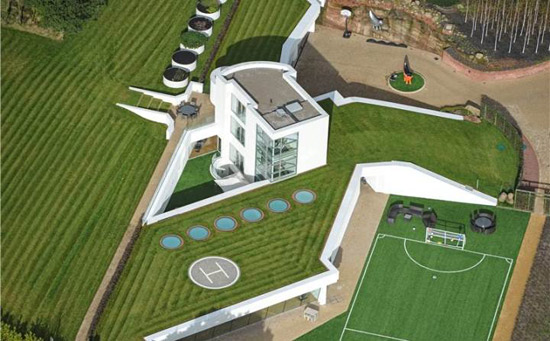 Sat on the slopes of Helsby Hill, this is a modernist house in a private location, not least because substantial part of this house sits below ground level. That doesn't mean this is some sort of cave dwelling. Light and views are still very much to the fore thanks to some rather clever design. Presumably some even better views from above ground too.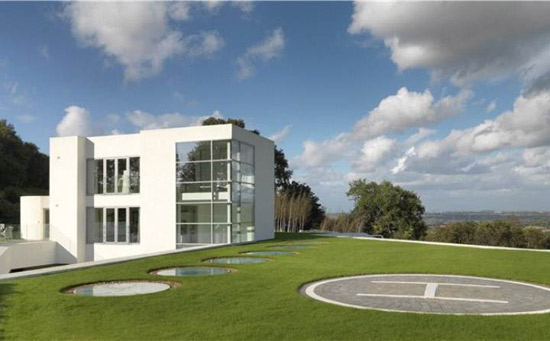 As you would expect from a home like this, technology is everywhere, from keyless doors (some with fingerprint recognition) through to a built-in audio visual system (supporting various satellite feeds), lutron lighting and climate control. If you love a gadget, you'll love this place.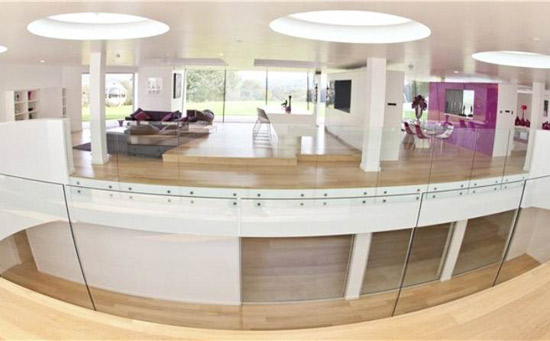 We are guessing you might like the space on offer too, not to mention the added features you wouldn't expect from your average home (or even your typical premium home).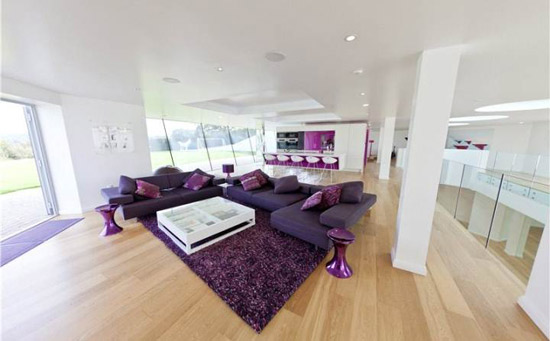 Access the site via sliding electronic gates opening and block-paved driveway. Once at the house, head in and you'll find a hallway with stairs to all four floors of the house.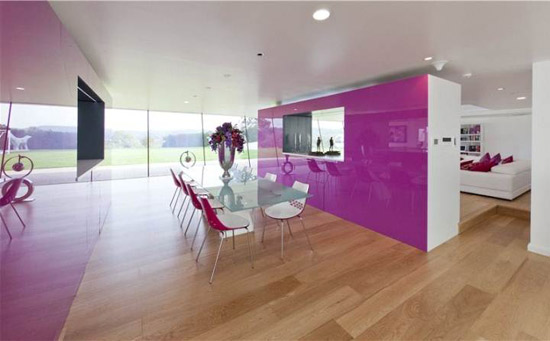 The main living area is a 'dramatic' single room, divided by partitions into more identifiable areas, such as formal sitting rooms, a dining room and kitchen, all taking advantage of the 22m panoramic window and the views beyond. There is also a link to a garage block, as well as an open plan office, staff flat and a central courtyard.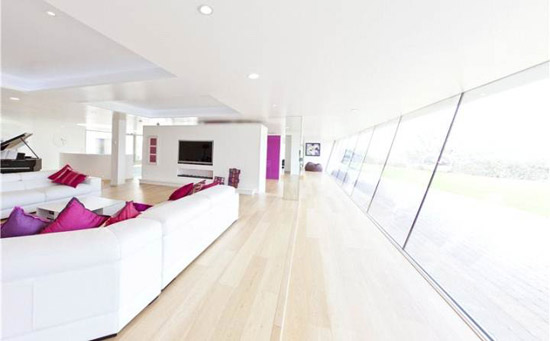 A second staircase takes you to what's described as 'the leisure section' – a fully equipped sports bar with fridges, seating and three TV screens – all of which overlooks an open hall used for indoor games such as cricket, badminton and football. You'll also find an indoor pool with a sauna, jacuzzi and changing rooms as well as a gym here.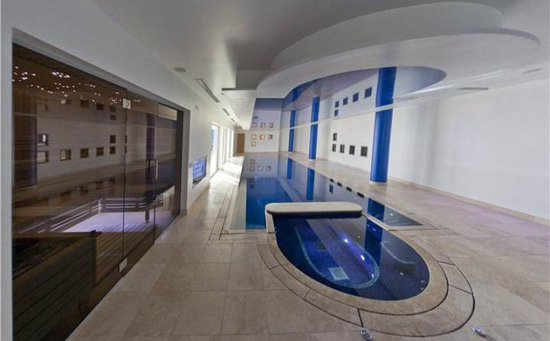 Bedrooms of course, which are apparently split between a family area and guest suites. The family area sits within the tower, so expect great views from there.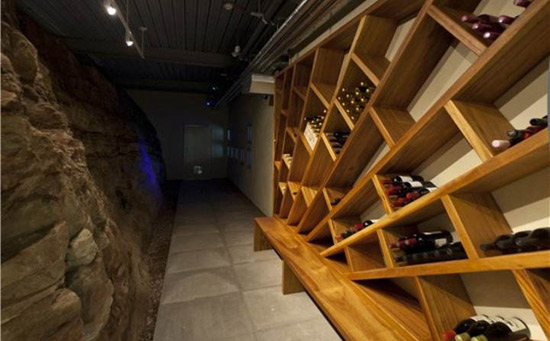 What have we missed? Well, there is a state-of-the art wine cellar, some amazing grounds, a '3G sports pitch', zip-wire, children's adventure playground, outdoor TV lounge, an American pool room (undercover), a tree house, a fire pit and as you might have noticed, a helicopter landing area. We suspect that's only touching the surface of this amazing place. If you want to know more, do contact the agent. But you'll need around £4,750,000 to own it.
Images and details courtesy of Savills Cheshire. If you want to know more, want to see the full listing or all of the images, do check out the listing on their website.
Thanks to Lesley on Twitter for pointing us in the direction of this.
Property Location