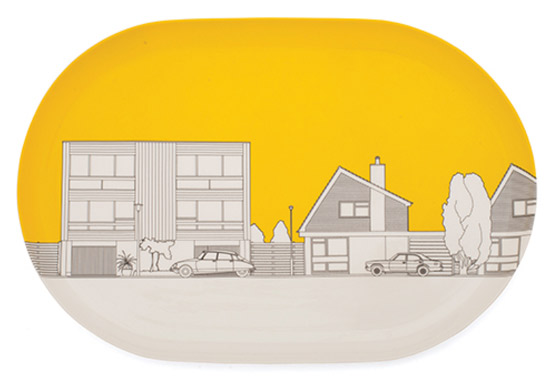 Not just a one-off, our design spotting section is back with five more things we have spotted on our internet travels this week.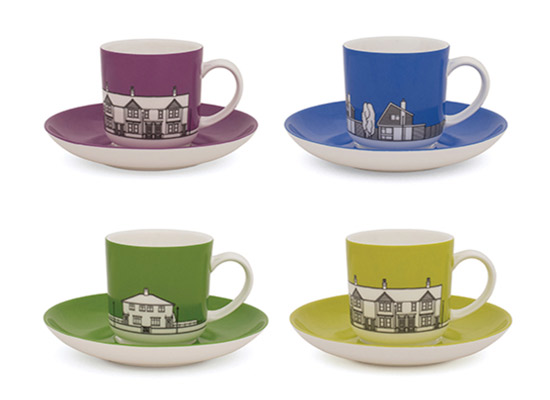 Domestic architecture-inspired Eclectic Avenue homeware collection by People Will Always Need Plates
A company we are very fond of, People Will Always Need Plates are back with the wonderful Eclectic Avenue homeware collection.
British design duo Hannah Dipper and Robin Farquhar offer up a selection of fine bone china for everything from a platter inspired by 1960s / 1970s housing through to an espresso set that celebrates four different styles of 20th century house builds. Oh and much more bedsides, so do check out the full range online.
More at the Unique and Unity website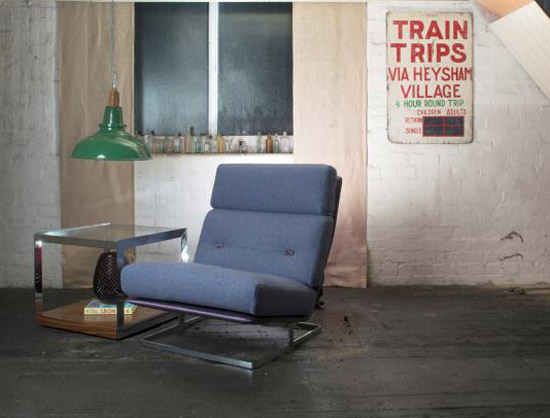 1970s Tetrad Nucleus chair makes a comeback
A long forgotten seat from the 1970s is back in production, that being the Tetrad Nucleus chair.
Amazingly, it is still being made by the same craftsman who was responsible for the original, having been at the company over 40 years on. That means you are getting the same angular chair, but with the previous hide covering replaced with a Harris Tweed finish. There's also a matching stool for those lazy days too.
If you want one, it is priced from £1,139 for the chair.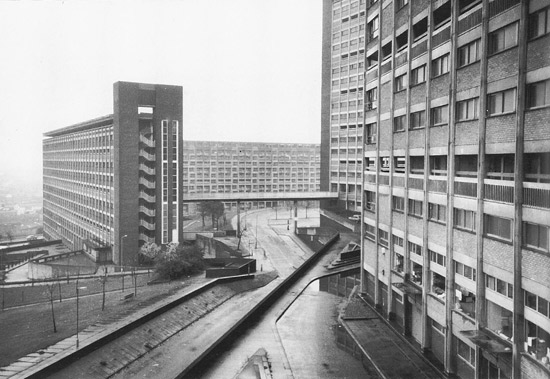 A website celebrating brutalist car parks
That's right, you can now lose yourself in a sea of concrete, courtesy of the Brutalist Parking Garage website.
New or old, this niche addition to the growing number of brutalist resources on the web (and in print) showcases the buildings many love to hate, but a growing number simply love. It might even give you ideas for a drive out this weekend.
Brutalist Parking Garage on Tumblr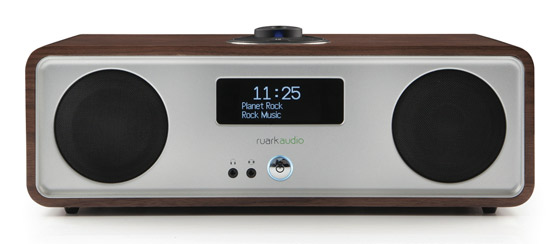 Ruark introduces stylish multiroom audio systems
We love Sonos, it pretty much keeps us sane while we work. But the look isn't exactly up there with the functionality. The Ruark multiroom, on the other hand, has style very much to the fore.
It's an upgrade for the already-available Ruark R2 (you can get that here), with the compact system and its handcrafted case soon to be matched up with an app that allows control of multiple players in the same house.
Yes, rather like Sonos, but with better looks and the trademark Ruark audio. No need to buy a new player – existing R2 MK3 players will be able to upgrade. Although if you want multiroom, you will obviously need more than one.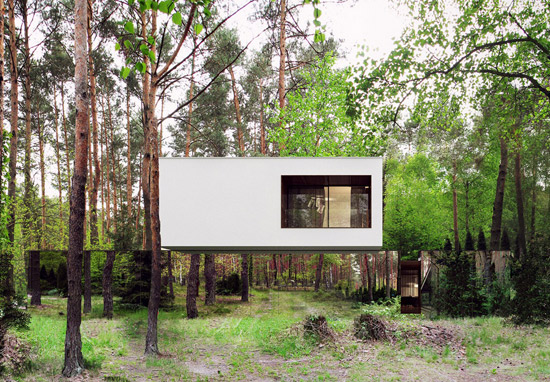 Izabelin Mirror House by REFORM Architekts
It looks like the house is floating in the forest, but that's all down to the forward-thinking design of the Izabelin Mirror House by REFORM Architekts.
The house, which is just outside the Polish capital of Warsaw, uses reflective panels to blend into the surrounding woodland. But those panels also give the image of a house floating in the woods too. Wonderful.
So not a hovering single-storey build but a rather clever two-level property.