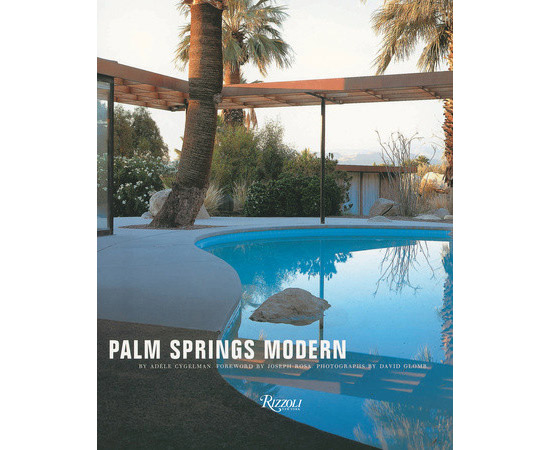 It has been out before, but Palm Springs Modern: Houses in the California Desert by Adele Cygelman with photography by David Glomb is back now at a more affordable price.
That's good news on two fronts, as this is a book to seek out if you love your midcentury architecture. At a lower price point. all the better.
The book is published by Rizzoli and showcases what are described as 'jet-set homes' from the likes of Neutra, Frey, Lautner and many more. The book looks at the impact that architects and designers had on the desert oasis of Palm Springs from the 1940s to the 1960s and of course, shows off the glamorous residences of the stars and movers of the day, including Frank Sinatra, Walter Annenberg, and Raymond Loewy.
The text gives the background to it all, but the contemporary colour photography of David Glomb and the archival black-and-white work of Julius Shulman will no doubt be the main attractions here.
The book was reissued this week, with a copy in hardback selling for £25.
Find out more at the Amazon website