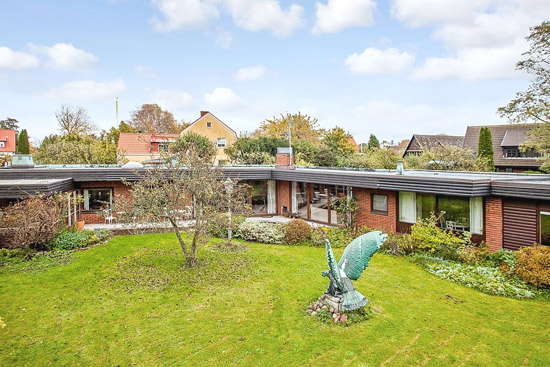 It's almost like flicking through the pages of a midcentury Scandinavian interiors magazine. But this 1960s single-storey modernist property in Mellanheden, Malmo, Sweden is actually available to buy in 2015.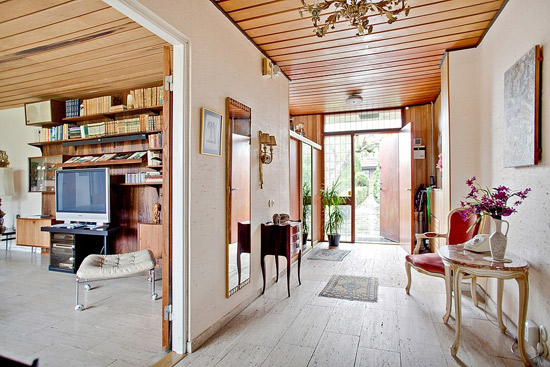 We have translated the details and can find no architect attached to the build. But this is obviously an individual design, one that dates from 1963 and as far as we can see, has changed little since.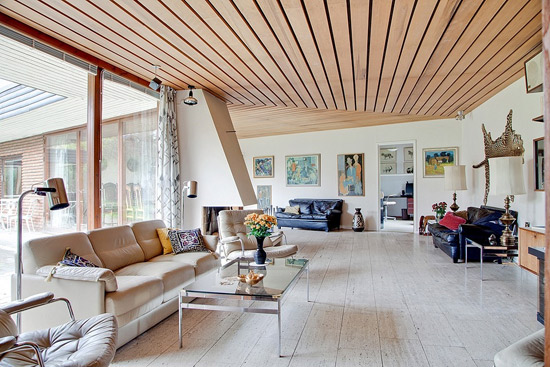 Not that this is a relic. On the contrary, the look and feel of this place is very much 'now'. Open spaces, limestone floors, large windows, exposed brick and some very high end finishes, such as copper gutters and teak window frames for example. Who knows, you might even be able to negotiate for those 1960s furnishings too!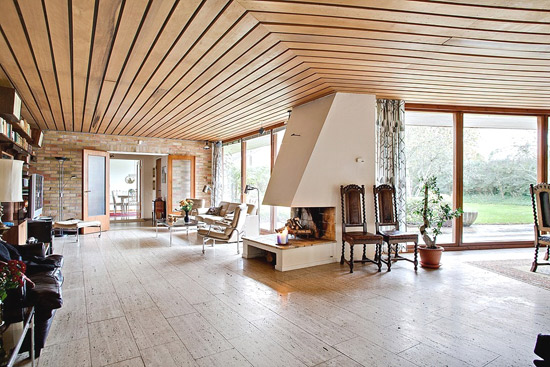 Head up the slate stone path and into the house and you'll be greeted by double doors leading into the wonderful living room overlooking the garden and with the feature fireplace, which is hard to miss. Moving on from that, you'll find what looks like the original kitchen, a dining area and up to four bedrooms (depending on how you use the space, which is pretty flexible).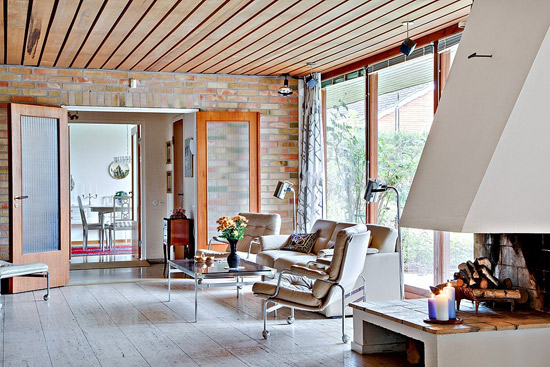 There's also a laundry room, walk-in storage and a shower room with sauna, a large bathroom, a guest WC and further rooms described as a 'dwelling salon' (which sounds like more reception space) and a small living room, which could be another bedroom if necessary.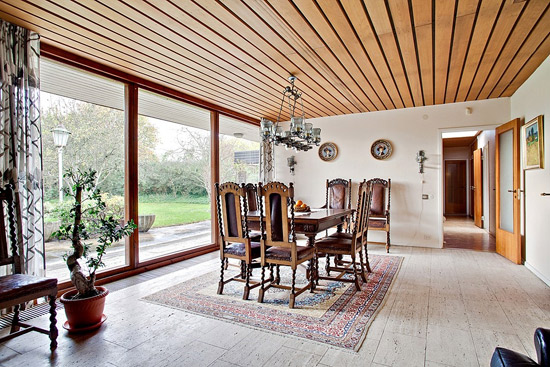 Outside is a garden with fruit tees, designed to offer you some privacy from the neighbours.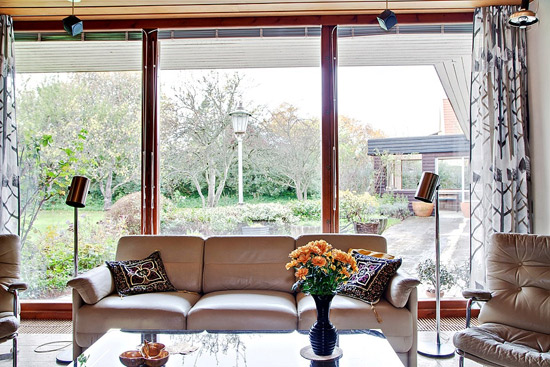 If you like the idea of living in Sweden (or already do), the asking price is  8,000,000kr, which works out at around £644,000.
Find out more at the Bjurfors website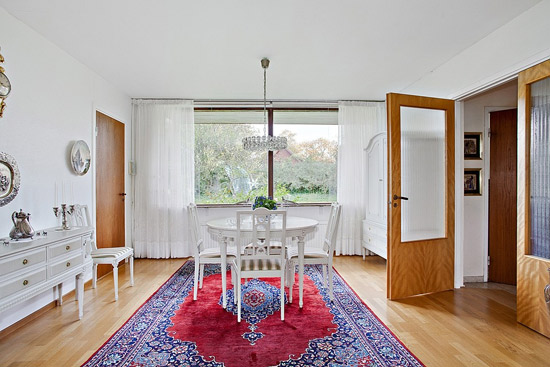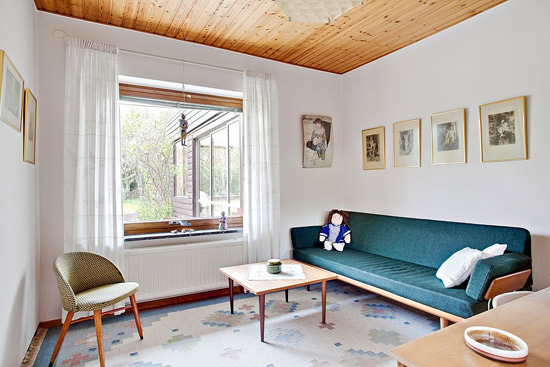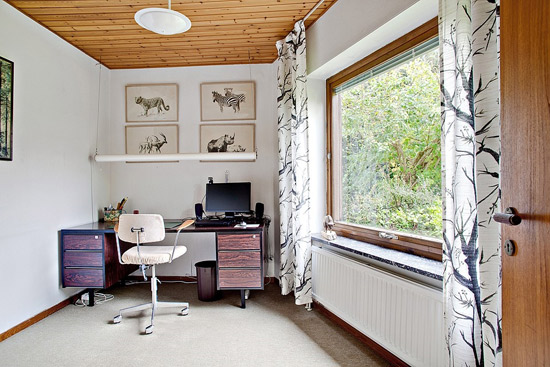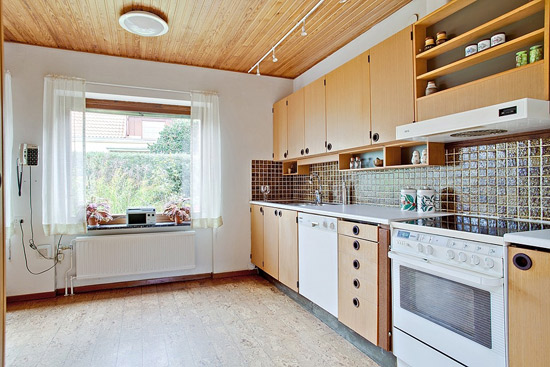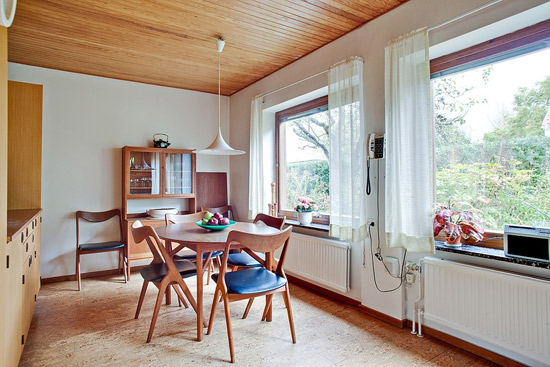 Property Location