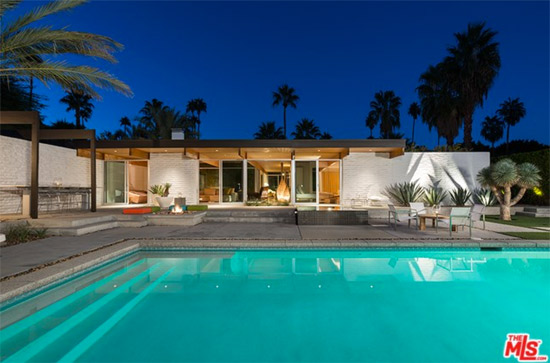 If I was asked to define my idea of California living, I would probably just print out a photo of this 1950s Donald Wexler-designed midcentury modern in Palm Springs, California, USA.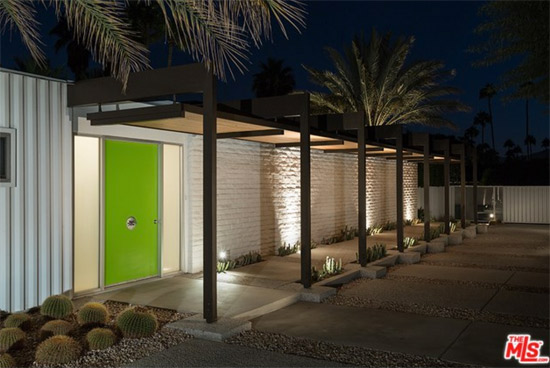 Ok, not everyone lives like this for obvious reasons (primarily financial we would guess), but this is the kind of place you associate with the state and its climate.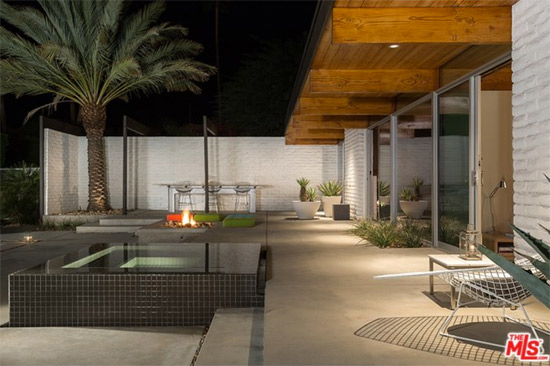 The house dates back as far as 1957 and has obviously been renovated in the intervening years. You suspect it wasn't always as 'clean' as this, with the agent pointing out that this is 'a meticulous recreation' of the 1950s design, now 'stripped of unsightly additions'. We can only guess what they might have been.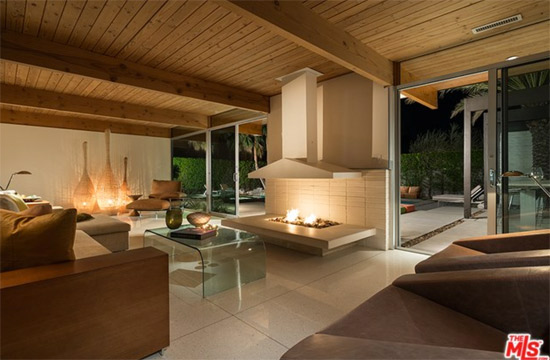 We are certainly not complaining about the end result, which is absolutely stunning. Open plan, clean, (relatively) simple and a great example of indoor / outdoor living. Original features are still there too, right down to the white terrazzo floor and the mirrored closets, which 'double the apparent size of the bedrooms at front & back'.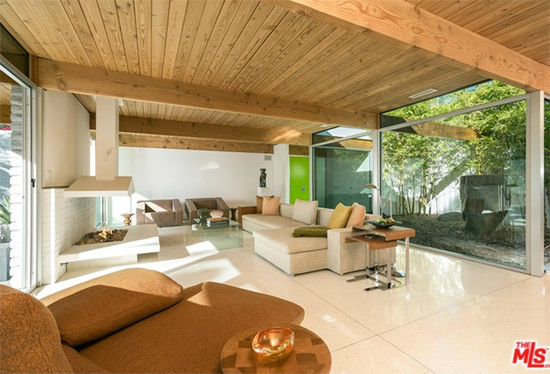 Space is all about the open reception areas leading out into the sunshine, not to mention the pool and general entertaining space. But there are also two bedrooms and two bathrooms inside when you need to kick back after a long day partying.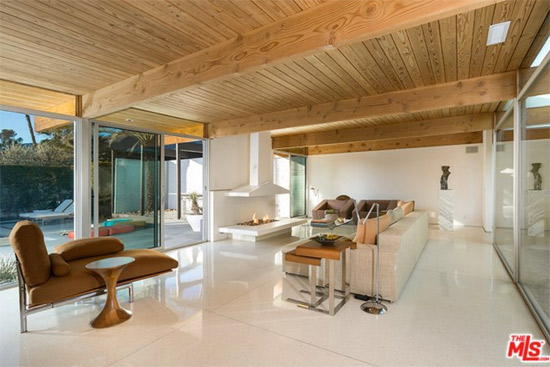 Of course, this lifestyle doesn't come cheap. You'll need around $2,699,000 to secure it (around £1,732,000)
Find out more at the Christies website
Property Location