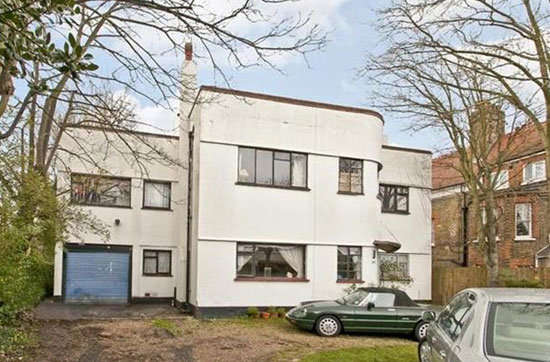 Ok, here's the big one, the top 10 of the top 50 most popular property finds on WowHaus in 2014. Don't worry if you missed the previous 40, you'll find them here too, with 50 – 41 here, along with numbers 40 – 31 here, 30 – 21 here and 20 – 11 here.
10. Five-bedroom 1930s art deco property in Blackheath, London SE3
The potential of this place (pictured above) was the selling point, both in terms of architecture and location.
A substantial art deco property in need of some care and attention after some years of neglect. Yes, there is a mish mash of eras here, but some original features remain – enough to turn this into something cool and contemporary, but with one eye on its past.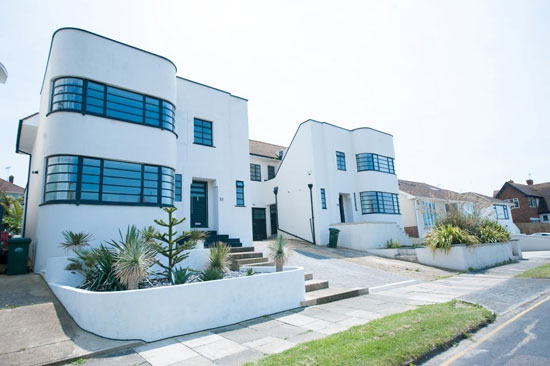 9. 1930s E. William Palmer-designed art deco property in Brighton, East Sussex
From an art deco project to one that's already been completed.
It follows the now well-worn path of maintaining the period exterior and going for something more modern inside. As we have mentioned before, that certainly divides opinion, but in this case, the interior obviously had its fans.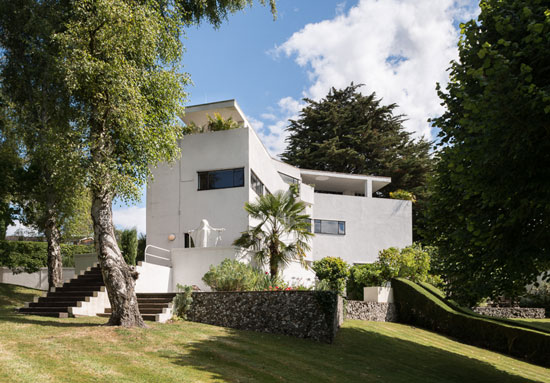 8. 1920s Amyas Connell-designed High & Over modernist house in Amersham, Buckinghamshire
If we're honest, we are surprised this isn't top five – or even at number one.
But just eight place for this modernist icon, dating from 1929 and rescued from obscurity some decades ago before undergoing a very high end renovation with close attention to original features. Oh yes, 1.7 acres of land to play with too.
A stunning house and for us, definitely the dream.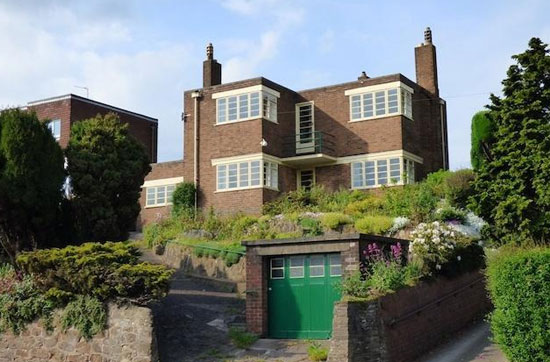 6. 1930s two-bedroom detached art deco property in Burton-on-Trent, Staffordshire
Once again, potential is the winner here, with this property looking pretty much untouched since the 1930s.
Originality is all over the place, including the windows, the fireplaces and the original parquet flooring – and you just know there will be more once you start digging around.
If that doesn't sell it to you, the asking of around £150,000 probably would.
5. 1960s Eric Mayne-designed midcentury modern property in Selsdon, Surrey
Actually forgot all about this house, but looking at it again, I can see why it made the top five.
The house was commissioned by Jean Newlove, a choreographer andmother of Kirsty MacColl back in 1965, with little changing in the 50 years since on the face of it. Although it you look more closely, you can see that this place has been carefully updated, taking into account the wonderful period features, such as the butterfly roof, floor-to-ceiling glazing, exposed brick walls and wood panelling.
A wonderful house.
4. Award-winning 19th century martello tower conversion in Bawdsey, Suffolk
We were blown away by this place and with the house occupying the number four spot, we obviously weren't alone.
This is an early 19th century martello tower overlooking the sea, reworked by architect Stuart Piercy of Piercy & Company, who worked alongside Duncan Jackson of Billings Jackson Design to bring this old space back to life. In fact, turning it into something amazing and futuristic.
This definitely has the 'wow' factor, not to mention a uniqueness that's hard to match.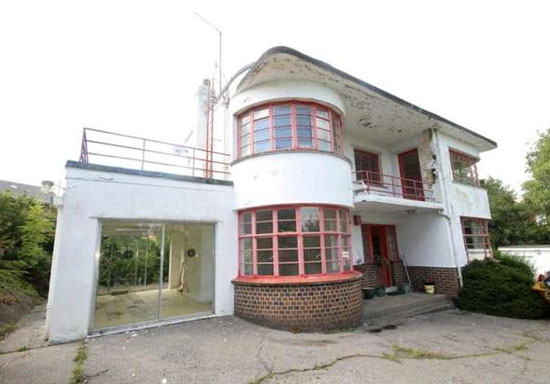 3. Shangri La grade II-listed art deco property in Pontllanfraith, Caerphilly, South Wales
Yes, another art deco project. We'll obviously try and find more of these, as they obvious tick the boxes.
This one mixes an original deco house with some 1970s upgrades (see the kitchen in particular), but it also throws in some damage due to neglect and as such, isn't a 'walk-in' property.
But it has so much potential and even in its current condition, this is still a very striking house.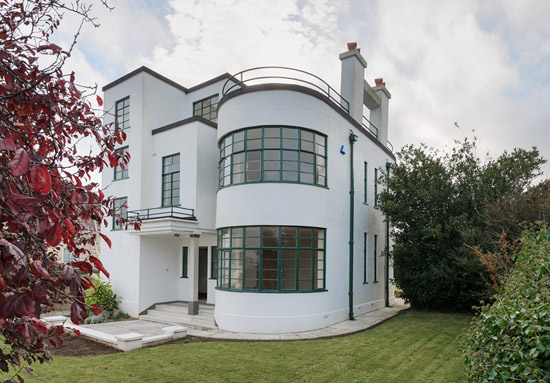 2. Melville Aubin-designed Sunpark 1930s art deco property in Brixham, Devon
This house has been on an off the market since 2010 and still awaits someone to look after its marvellous period features.
Ok, the price (which has gone down) and the location might be an issue for some, but this house, described by English Heritage as 'an almost perfectly preserved example of a Modern Movement house', really should have sold by now.
Someone will eventually pick it up – so don't hang about too long if you are thinking about it. This opportunity will rarely come up again.
And finally, the most popular property on WowHaus in 2014 is…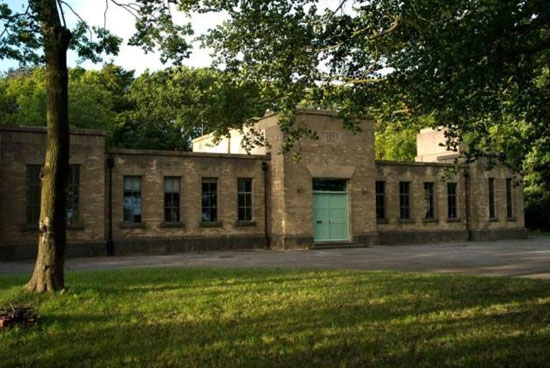 1. The Water Works four-bedroom property in Chesterfield, Derbyshire
No, we wouldn't have had this down as number, but perhaps a combination of being a find back in January last year and the lure of a certain TV show helped it along.
That show was of course Grand Designs. All Grand Designs builds tend to be popular as we feel we know them, but this one, dating back to 2002, was particularly well received.
Maybe that's down to it being a renovation and as such, having just a little more character than some of the completely new builds. It's also a great inspiration when it comes to renovating an old / public building – and there are plenty of those knocking about these days, many available for a relatively cheap price.
It wasn't our favourite this year, but overall, this was the most popular house find on the site through 2014.