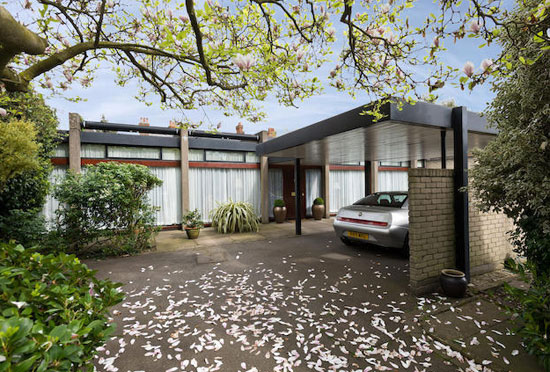 Well, we have had numbers 50 – 41 and numbers 40 – 31 of the top 50 most popular property finds on WowHaus in 2014. So that obviously brings us to numbers 30 – 21, which you will find below.
30. 1960s Peter Foggo-designed single-storey modernist property in London SW19
Another 1960s build that caught your attention (pictured above), no doubt helped by the originality of the place.
Not a lot has changed since Peter Foggo designed this place in 1963, which means some updating might be required, but it also means that you can acquire an authentic 1960s pad without too much work required.
One thing has changed since the 1960s though, which is the price of the property in this area. So not cheap, obviously.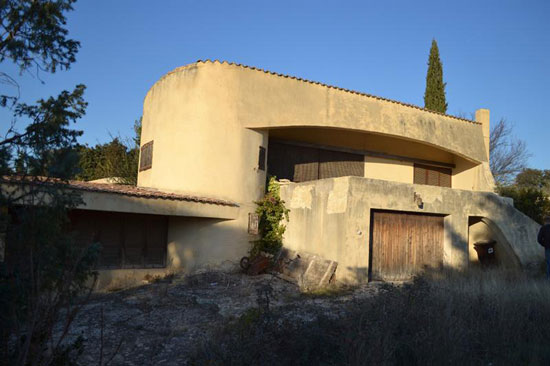 29. 1970s architect-designed modernist villa in Uzes, Southern France
I sometimes think we should do a wreck of the week, as renovation projects always prove popular. Especially when they have the character of this place in the south of France.
A 1970s property with a 'space age' feel, it looks like it has been left empty for some time. Perhaps an unused holiday home? Who knows, we really couldn't find out a lot about this place, but we certainly recognised its potential as a hip hangout for the summer months.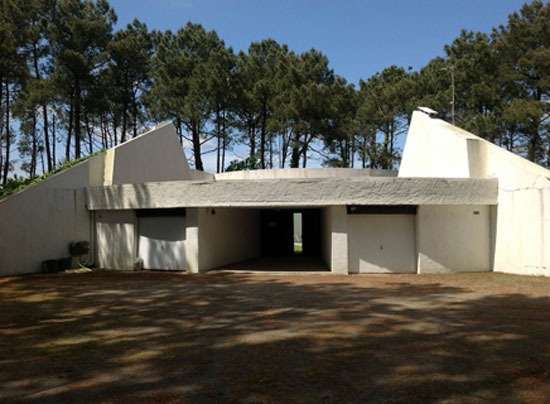 28. 1970s Roger Le Flanchec-designed modernist property in Baden, Brittany in north west France
Another 1970s modernist house in France – and a stunner too.
Roger Le Flanchec is a noted French architect and a pupil of Le Corbusier, here showing just why he stood out from the crowd with a house said to be inspired by a cave, but looking more like an alien spaceship from some angles.
Great location, plenty of original features and certainly a unique living space for one lucky family.
27. 1960s midcentury-style four-bedroom property in Sheffield, South Yorkshire
Hidden away in a suburb of Sheffield is this wonderful midcentury-style build.
An individual build that sits in an acre of land, the house is relatively unchanged, although the current (we presume) owners have updated without taking too much of the original character away.
One of our personal favourites.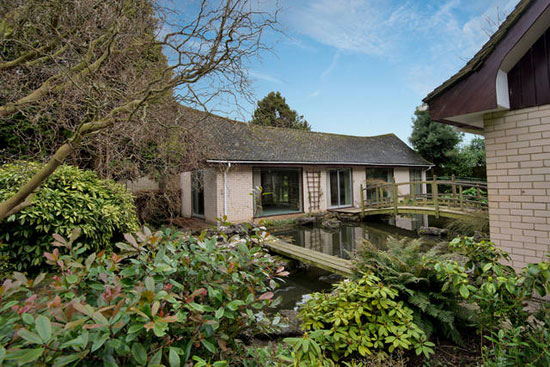 26. 1960s Peacock House modernist property in Sholden, Kent
This is unusual and all the more interesting for being so.
Peacock House dates from the 1960s and apparently designed by 'a Canadian Zen Buddhist monk'. Bit just as interesting is how little this place has changed, so everything from the sunken living room to the bridge that connects to the halves of the house are still intact. An architect's vision untouched.
Not for everyone, but judging by its popularity, definitely one with a significant appeal.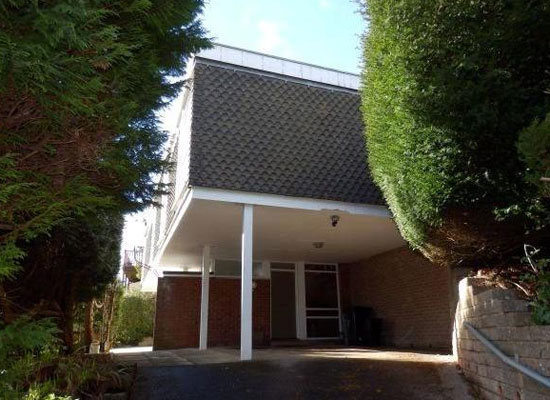 25. 1960s architect-designed property in Torquay, Devon
We seem to be a bit of a stuck record with this section of the listings, which shows just how popular relatively untouched midcentury houses are.
This is a Scandinavian-inspired house that has changed little over the decades, just requiring that finishing touch to take it up a level.
It's also priced well under £300k, which only adds to the appeal.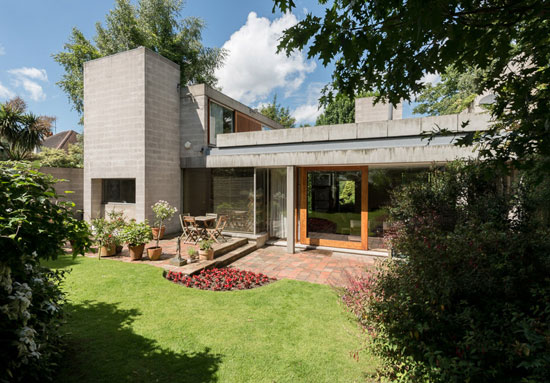 24. 1960s grade II-listed Sir Philip Dowson-designed modernist property in London SW20
On the market for the first time, but with a price tag to make most of us turn slightly pale.
This house was built for noted engineer Sir Jack Zunz, principal structural engineer on a number of Modern buildings, including Sydney Opera House.
It has recently been listed by English Heritage and doesn't look to have changed much in 50 or so years. However, a planning application was submitted to double the size of the house, so that might not be the case now.
Even in its original state, this modernist classic didn't come cheap, with an asking price of £2,850,000.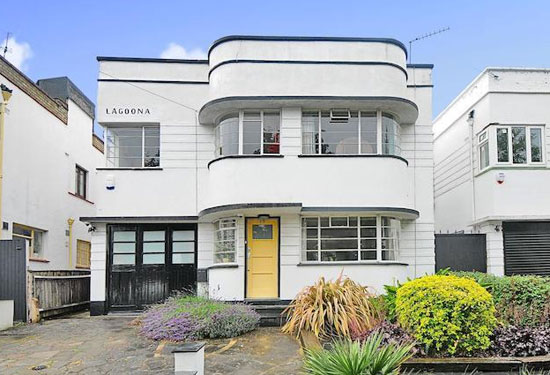 23. Four-bedroom 1930s art deco property in Southgate, London N14
Art deco properties really do divide the audience at WowHaus. That's entirely down to the finishes we see, with a growing number extensively modernised inside – like this one for example.
Some people love the idea of a 'walk-in' modern home with an art deco exterior, others hate the lack of original features within. Judging by the popularity of this place, the former won out, perhaps because the inside is something of a blank canvas once you remove the furnishings.
Of course, looking amazing from the outside helps too.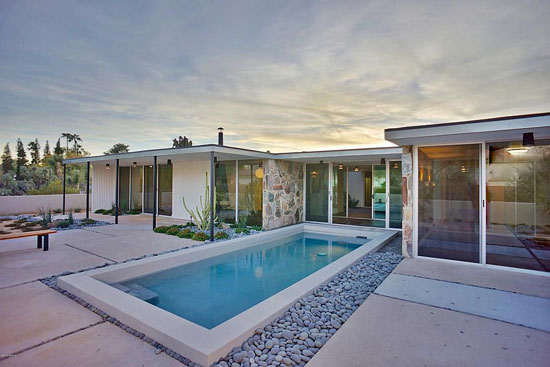 22. 1950s Alfred Newman Beadle-designed midcentury modern property in Paradise Valley, Arizona, USA
If you love midcentury modern, this is probably the dream.
Found in the appropriately-named Paradise Valley and built for the architect himself, it looks to have been renovated to a point, but left empty so you can put your own stamp on it.
Original stone walls, slate flooring, the original fireplace…we could go on and on. Instead, why not check out the full feature on this place? You will not regret it.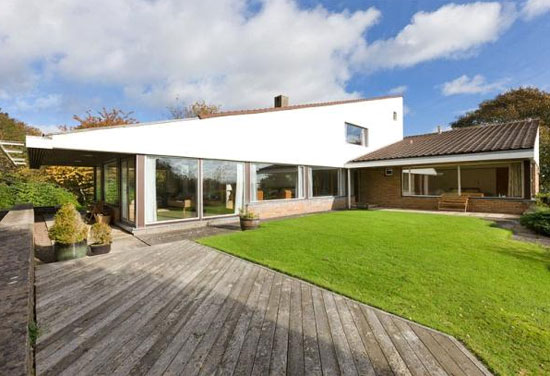 The Quarry 1960s Morris & Steedman-designed modernist property in Gullane, East Lothian, Scotland
If you are a golf-loving fan of midcentury architecture, this is the house for you.
Sitting in a couple of acres of land, the house is near to four leading golf courses (including British Open course Muirfield) and just 20 miles from Edinburgh. So a good place to be for some.
But it's the architecture that won people over, an angular property that's pretty much untouched, right down to the original sofa and coffee table!
Not cheap, but a lot of house for the money.