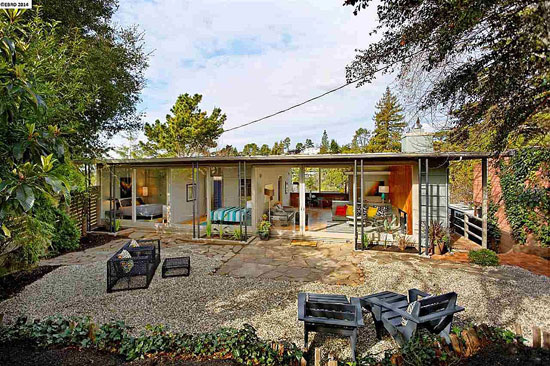 Hopefully you caught the first instalment of our annual rundown of the top 50 most popular property finds on WowHaus in 2014. If not, do check that out, along with numbers 40 – 31 below. The other top finds will be heading your way in the next few days.
40. 1940s two-bedroom midcentury modern property in Berkeley, California, USA
No architect attached to this one (pictured above), but this 1946 midcentury build certainly proved popular.
Not the biggest of houses, but what there is offers plenty of style and character, as well as plenty off glazing and a sympathetic modernisation job, which dates from the late 1990s.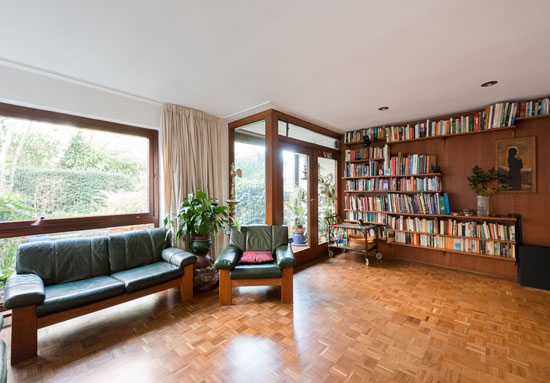 39. 1960s Harley Sherlock-designed modernist townhouse in London N6
A classic case of not judging a book by its cover.
Just as well, as the 'cover' of this place isn't its biggest selling point. However, originality abounds (perhaps because the house has been in the same family since the 1970s) and if you love the 1960s style of modernism, you'll find plenty of appeal here.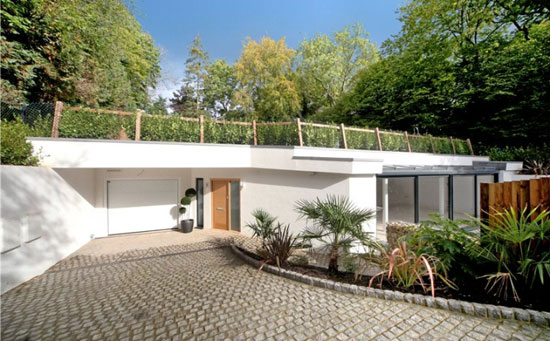 38. Individual architect-designed eco home in Rickmansworth, Hertfordshire
Something modern and certainly unusual at 38.
Described as a 'stylish and unique underground eco-home', the house is packed with all the latest technology you could hope for, along with cutting edge design features, not least the spiral staircase, which takes you to the roof garden. That has to be seen to be believed.
Not cheap, but a one-off, that's for sure.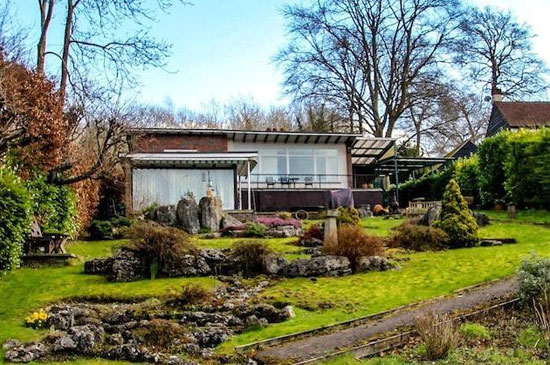 37. 1960s single-storey modernist property in South Croydon, Surrey
Back to the 1960s with this place in Surrey.
Very much so too, as the house looks barely changed over the decades. Of course, that means work is required, but the original features and substantial plot could make additional investment well worth your while.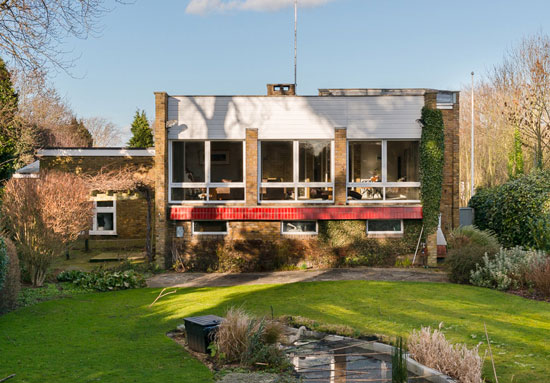 36. 1970s William Wilkinson-designed modernist property in Enfield, Greater London
Fast forward a few years and we find this modernist gem.
It was designed and built by Enfield Council's chief planning architect back in the 1970s, with most of the features he put in surviving to this day. It looks well maintained though, so the timewarp element isn't necessarily something to worry about. Lovely design – and one that lends itself effortlessly to 21st century living.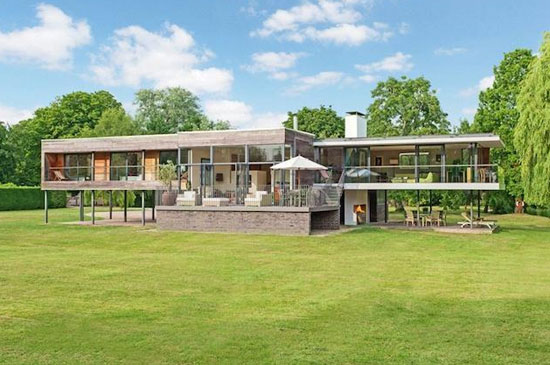 35. John Pardey-designed contemporary modernist property in Wargrave, Berkshire
If the water levels rise, then hopefully the 'stilts' will offer some protection to this particular property.
A stunning slice of modern-day modernism with an equally stunning location on the banks of the River Loddon and St Patrick's stream, with extensive glazing that makes the most of it, plus some bright and open living space within.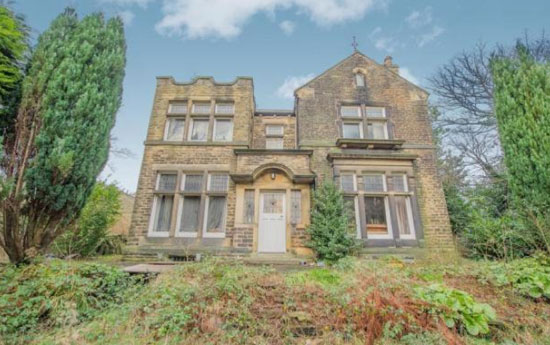 34. Five-bedroom detached Victorian property in Huddersfield, West Yorkshire
we don't feature a lot of period properties, but when we do, the right ones certainly pick up the traffic. This Victorian property in Yorkshire did, that's for sure.
Why? Well, it's all about originality and when it comes to houses of this age, that is rarely the case. Doors, windows, ceilings, staircase, tiles – it's all here, as is a separate coach house and a good-sized plot.
It really does scream potential for the price.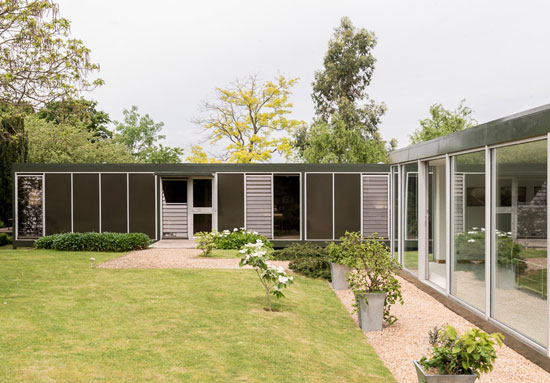 33. 1960s Michael Manser-designed single-storey modernist property in Ashtead, Surrey
It looks like the original 1960s property, but this Michael Manser has been recently extended.
Why does it look so original? That's because Manser himself supervised the additional space for this grade II-listed single-storey property, maintaining the all-important look and feel of this wonderful slice of modernism.
Do check it out if you haven't previously, this really is a stunner.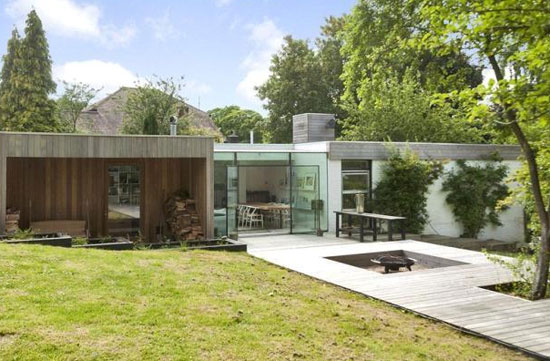 32. 1960s single-storey modernist property in Berkhamsted, Hertfordshire
Another 1960s modernist house, but one that has definitely been updated in more recent years.
The end result obviously had appeal though, perhaps because the original look has generally been maintained, but enhanced with some modern additions, such as the doorway, along with the kitchen, bathroom and some contemporary interior finishes.
A good example of the best of both worlds (or eras).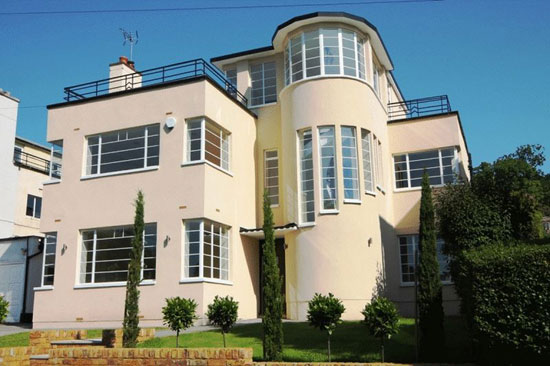 31. 1930s Gerald Lacoste-designed art deco property in Stanmore, Middlesex
Not much art deco in this particular segment, but trust me, there is a lot more like this house in Stanmore to come.
This one really divided opinion at the time. It is one of a group of houses designed by Gerald Lacoste that date to around 1934, with this one looking every bit the original art deco build from the outside, but very different inside.
That's because of an 18-month renovation (one under the supervision of English Heritage), which has really taken this place from 20th to 21st century. That's the issue really. Some may like, some may hate, but it is still a house that grabs your attention.