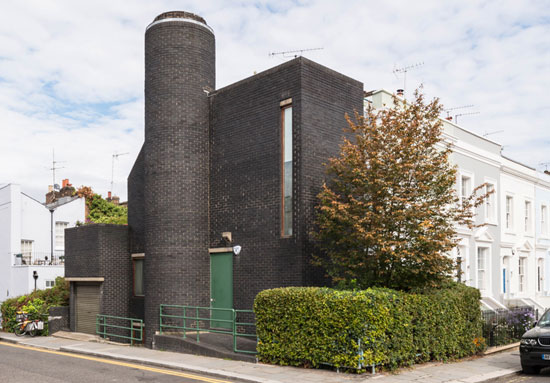 Last year's pick of the year was incredibly popular, so with that in mind, we have decided to do it again! But with one difference. With also many of the house finds being incredibly well-received this year, we have decided to expand the pick to the top 50 most popular properties of the year in 2014. Like all the best charts, we are working backwards, so enjoy the first instalment here, numbers 50 through to 41.
50. 1960s grade II-listed Tom Kay-designed modernist property in London W8
This place (pictured above) is a standout property, not least because of its contrast to the other houses in the area.
Dating back to 1967, the house was designed for a photographer and an opera singer, both of whom demanded a house that was 'private, spatially dynamic and acoustically sound'.
The original occupants might have left, but the original design is very much here. A real slice of swinging London…but at a price.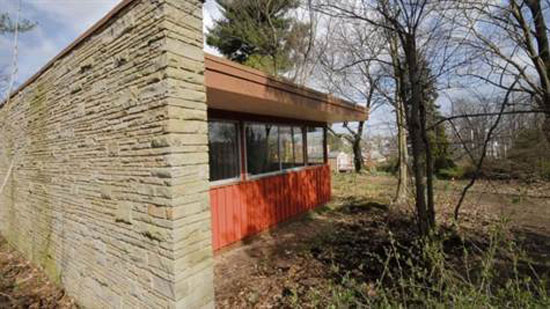 49. 1960s Richard Neutra-designed midcentury modern property in Uniontown, Pennsylvania, USA
This is a Richard Neutra design for the equivalent of £112,000. Yes, you read that correctly.
That perhaps accounts for its popularity in this year's list, as the house itself definitely needs / needed some work to bring it back to its best. Not sure the agent's photos helped on that score either, but it does show a house with the originality intact and screaming potential.
Of course, you'll need a job in Pennsylvania to pay for it – or the ability to finance regular flights there.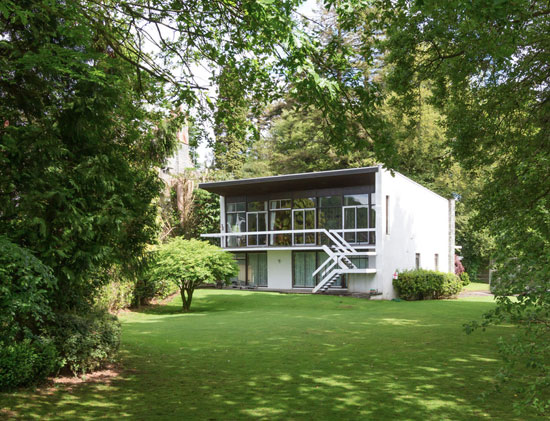 48. Sarnico 1960s modernist property in Windermere, Cumbria
A few updates have been undertaken over the years here, but by and large, this Sarnico 1960s modernist property in Windermere, Cumbria is something of a time capsule.
Selling points are that retro style obviously, along with a lakeside location on Lake Windermere (with launch and jetty) and a good amount of space. Regarding the latter, it is currently split into two houses, but can be converted back if you want the annexe to be part of the main house.
Downside? The location means it doesn't come cheap.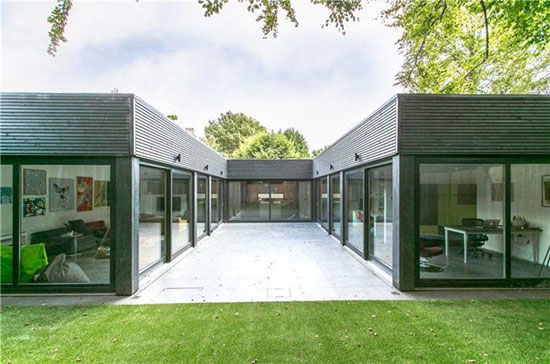 47. Fortress House contemporary modernist property in London SE26
Fortress by name and looking at it from one side, very much so in nature.
But that's only half the story of this 2013 build, which is a U-shaped house with central courtyard and extensive glaring to one side, with the 40-metre long blackened Siberian larch timber wall taking care of things on the front of the property.
Bold, different, but very cool.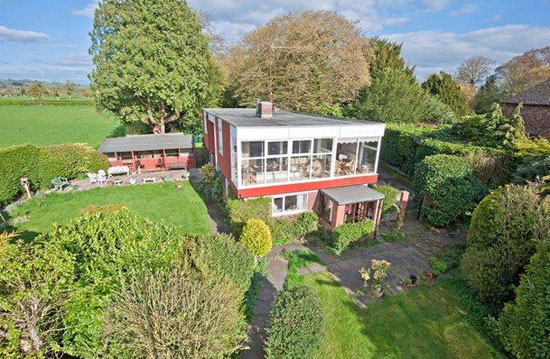 46. 1970s modernist property in Ludlow, Shropshire
Another house where the appeal is perhaps down to it being something of a period piece, along with a relatively affordable price tag.
We don't know much about its past, but we can see a heavily glazed property packed with original period features, front the beams to the stairs to the kitchen.
It needs work, but at less than £300k, there might be room left in the budget.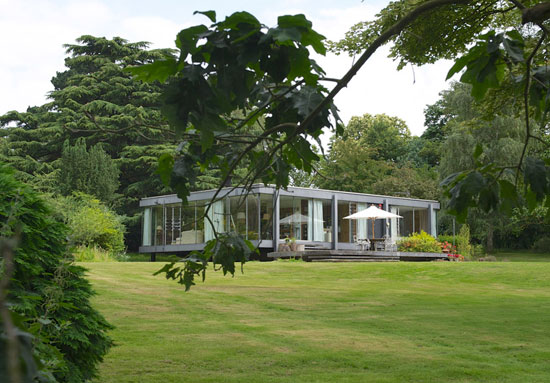 45. 1970s Peter Aldington and John Craig-designed Wedgwood House in Higham, Suffolk
Anyone for a glass box? A good number of you at a guess, as this place was another popular find.
It is a house that we first flagged up on 2012, but it reappeared on the market at a much-reduced price in 2014. It is described as a 'steel-framed glass pavilion floating in the landscape' and obviously takes its inspiration from Mies van der Rohe. But we just think it is a great example of bold 1970s modernism.
The kind of design that does leave you a little exposed. But a good-sized plot should keep you well protected from passers-by.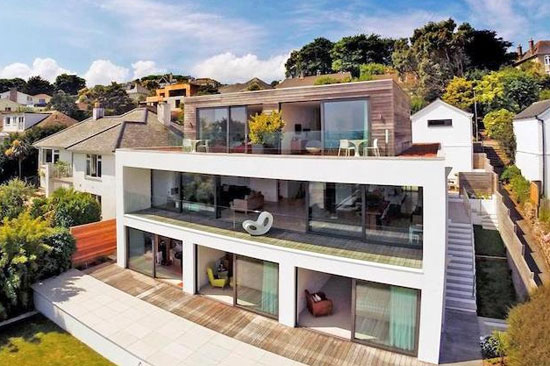 44. Five-bedroom contemporary modernist property in St Ives, Cornwall
We can only assume that a lot of you were dreaming of a Cornish holiday getaway back in July, bringing this place in at number 44.
A modern build with a design that takes advantage of its stunning views. One side fairly nondescript, the other a wall of glazing that brings that wonderful outside in. When the rain comes? There's always the cool contemporary living space within.
The dream holiday home.
43. 1950s Robert Townsend-designed Garden Ground property in Salisbury, Wiltshire
Surprising that this ranked so high, as the buzz on the social networks wasn't great when it first appeared. But we think the Frank Lloyd Wright reference has given it legs.
It was described as 'one of the most important architect-designed houses of its era' and 'one of the best examples of Frank Lloyd Wright's influence in British architecture', with much of the originality being maintained. A grade II-listing should protect it for the future too.
Definitely interesting and certainly a leap forward in its day.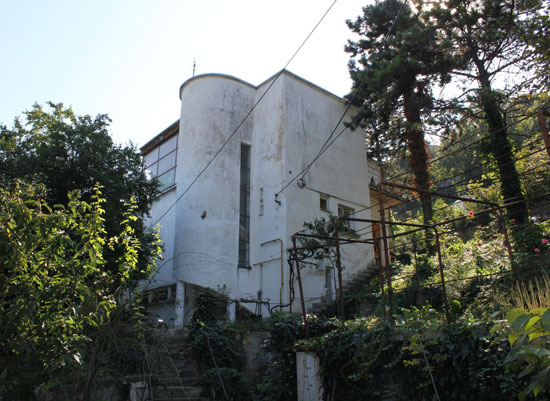 42. 1930s Jozsef Fischer-designed modernist property in Budapest, Hungary
It is the ultimate renovation project, although the cost of the renovation might just dwarf the cost of the house.
This is a stunning and indeed landmark property, a 1934 design that is protected in its native Hungary. It is amazing that the facade has survived so well, especially with this place being converted into flats three times. But it has, along with some original detailing. The difficulty will be getting the interior back to something like it once was – and finding someone to finance it.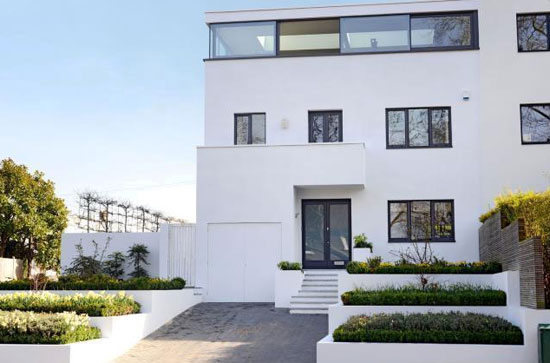 41. Modernised 1930s five-bedroom modernist property in Shepherds Hill, London N6
From a 1930s modernist property in need of work to one that has been heavily renovated.
It perhaps helps that this one is in a sought-after part of London, which probably guarantees the money going in will come back out again. But to be fair, the end result is very stylish, mixing the modern of the 1930s with the modern of the 21st century. Best of both worlds, if you like.