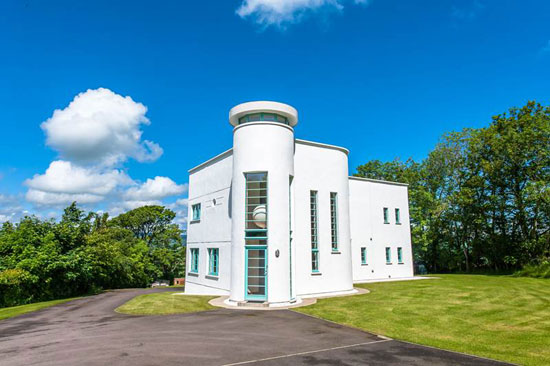 We featured this a few months back to a favourable response. But it looks like no one took the plunge and bought it. But if you were considering this Wester Waterlair art deco-style property in Fordoun, Aberdeenshire, Scotland, we have some good news. it has just had a hefty price cut.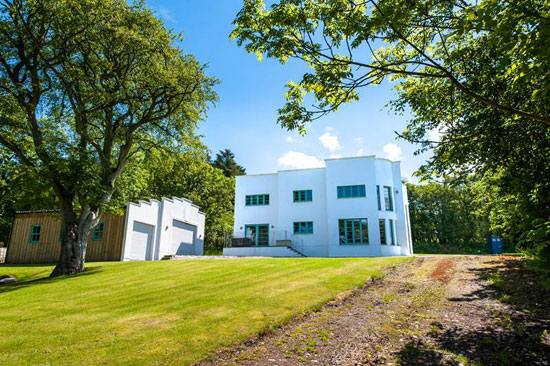 It looks like a relic of a bygone era, but the house was actually completed in 2012 to a design by Ashleigh Wilson of A B Roger and Young Architects with inspiration from the art deco period. The fact that we (and possibly you) presumed this was not the case with a glance of its imposing facade suggests it's a job very well done.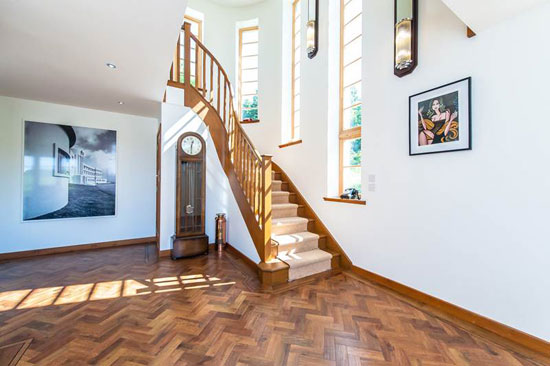 Some rather neat tricks at work too. The roof, for example, is actually pitched, but hidden behind parapet walls – so it looks like a flat roof. The garages are quite typical of the modern era too, but an art deco frontage gives them a nice period finish.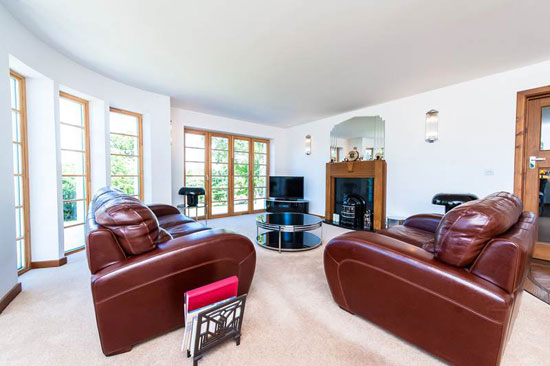 Inside is a mix of the past and the present. Winning the fight is the present for sure, but vintage touches (like the parquet flooring) and decor certainly help to give a feel of the art deco period.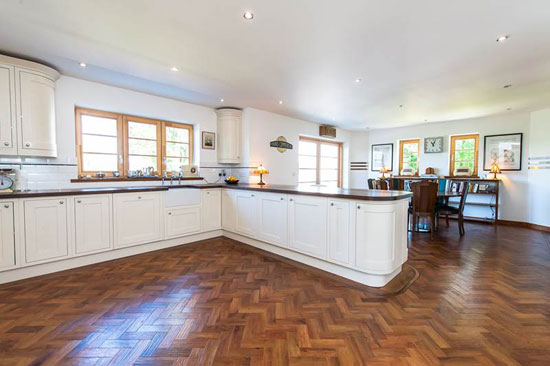 Enter via the circular entrance tower and you'll be greeted by the spacious entrance hall, leading to an open plan lounge, a modern kitchen with dining / family area, toilet, office and utility room.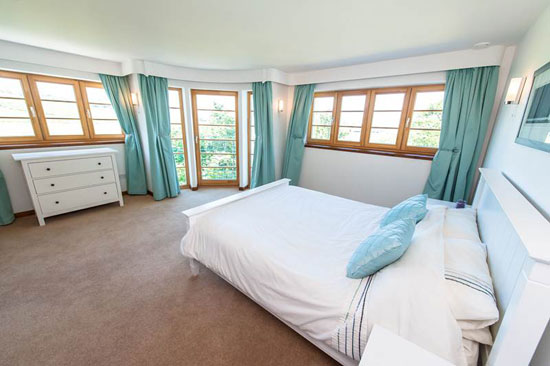 Head up the curved stairway and you'll access a 'snug' area to take in the views, a master bedroom with luxury shower room, three further double bedrooms and a family bathroom.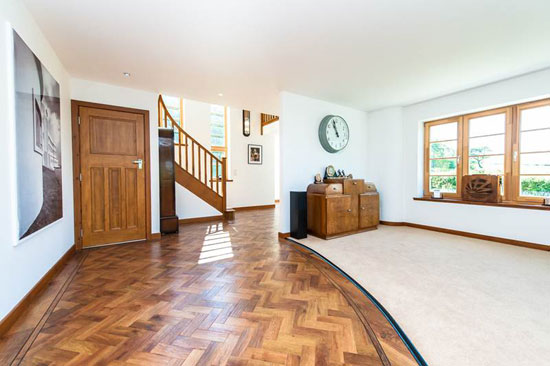 Outside, you'll find gardens, lawns, the double garage with attached single garage / workshop and of course, some great views. There's also permission to build a further three-bedroom art deco house in the grounds if you have money to invest.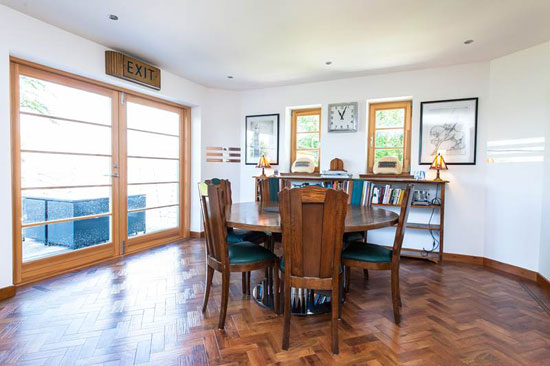 Originally this substantial price had a price tag of £650,000, but that has now been cut to £550,000. Will the £100k price drop make a difference? Who knows, but it has got to make it more tempting.
Find out more at the ASPC website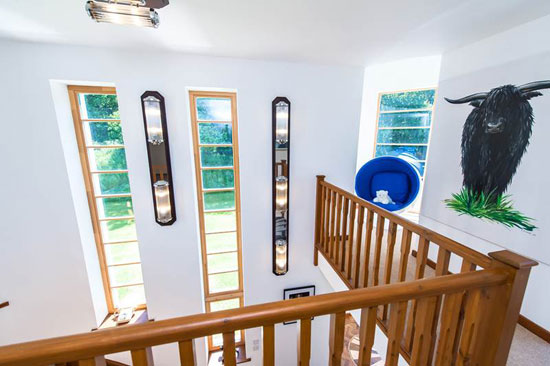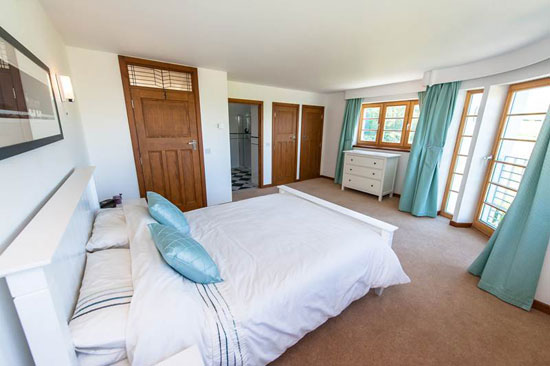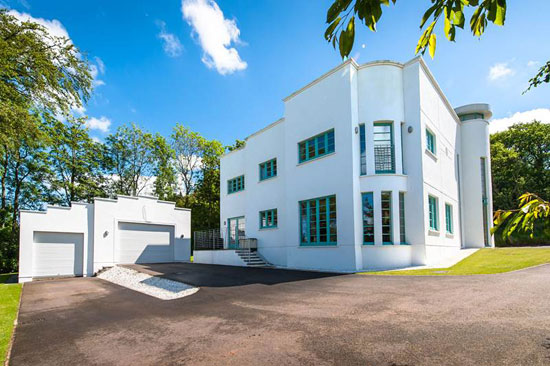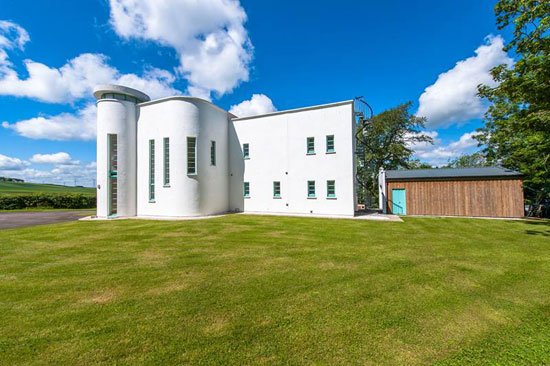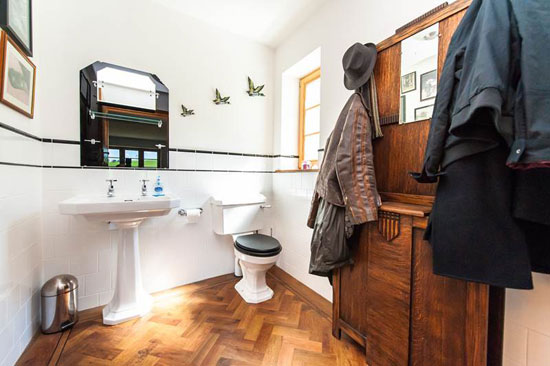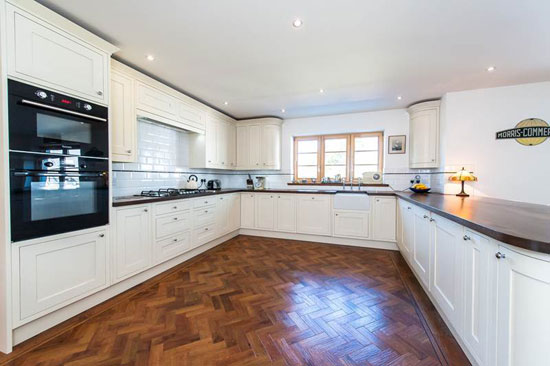 Property Location