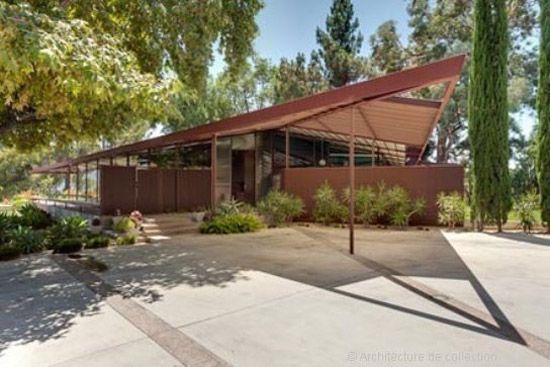 When a noted architect designs a house for him or herself, the results are rarely disappointing. That's certainly the case with the 1950s Rodney Walker-designed Walker Residence in Ojai, California, USA.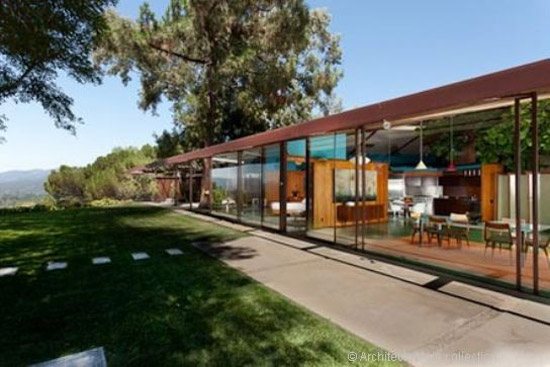 The Walker Residence dates from 1959, a house designed by and for Rodney Walker, one of the key participants in the California Case Study Program. it is everything you could wish for – and more.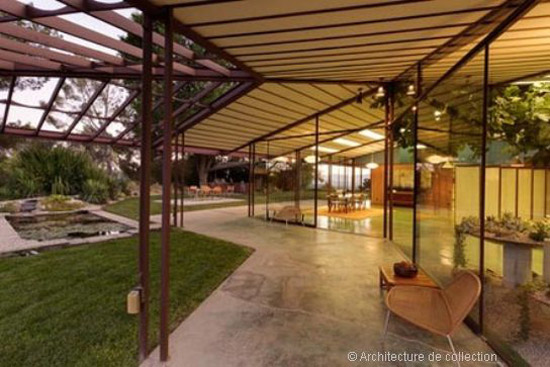 It is very much the hip Californian home of that era, a bold triangular build designed for indoor / outdoor living, sitting on a hilltop on the west side of the Ojai Valley. If you are thinking 'exposed', then think again. The house does offer 270-degree panoramic views from within, but its glass walls and mobile glass panels are set back beneath the roof eaves and structural perimeter, which shelter you from prying eyes.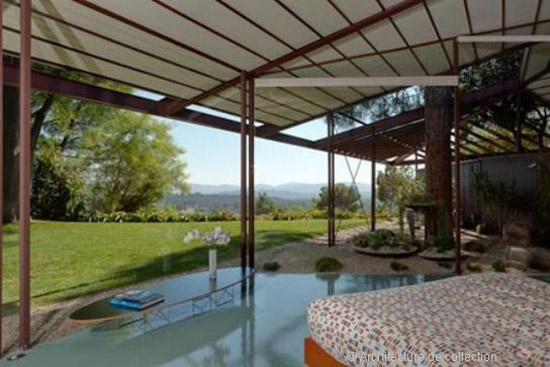 It looks like the place has either been very well maintained or incredibly well restored. We are inclined to think that it's a mix of the two. Either way, this is a house that's effectively a walk back into time and indeed, a an insight into midcentury modern architecture of the period from one of its masters.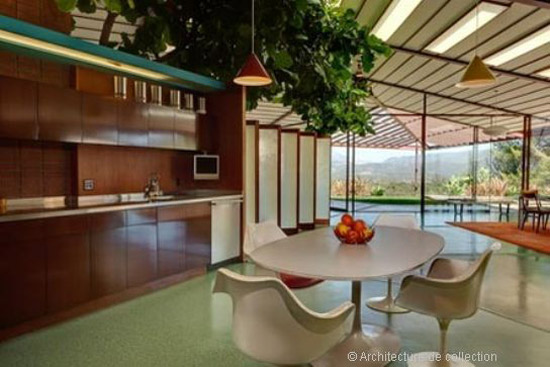 As for space, there is around 400 sq. metres, with plenty of open reception room, along with four bedrooms, three bathrooms and a media room. Oh yes, it sits in 3.4 acres too, with a gated private drive taking you to your hip hideaway, along with plenty of parking space.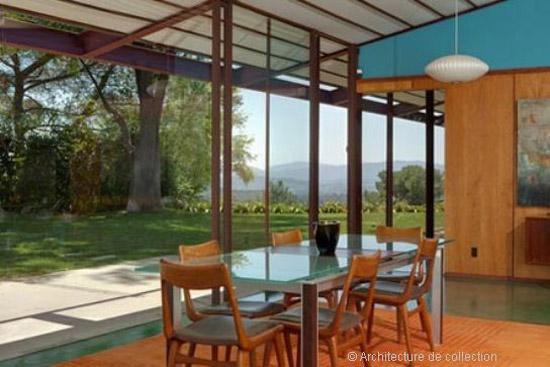 The price is down as €2,261,000, which we work out as being around £1,786,000. Not cheap, but this kind of place never is.
Find out more at the Architecture de Collection website
Property Location