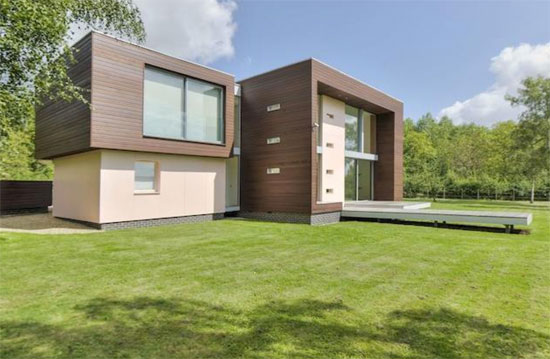 If you have a long memory, you might recall the Longwood House contemporary modernist property in Southwick, Northamptonshire being featured in Grand Designs. But it was quite a time ago.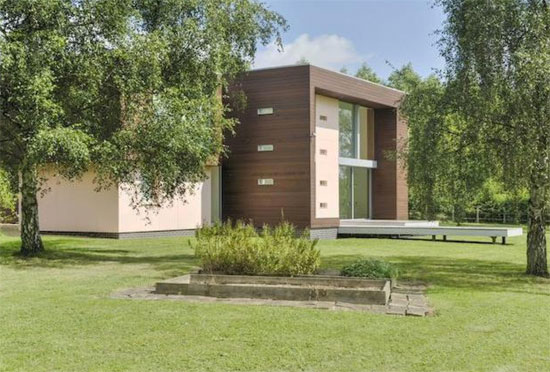 The house featured back in 2003 (on series three of the show), with a revisited show following up five or so years later. Fast forward to 2014 and it is on the market, should you have been longing to own it over the past decade or so.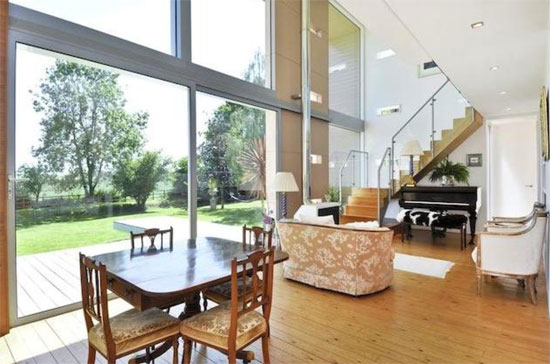 Time has been kind to the award-winning design, with the house still striking a rather bold pose in its rural setting. Back then, the house was designed in a cube shape, but has more recently been 'tweaked' a Canadian Western Red Cedar cladding. It has also been added to with a 'pod' extension in 2005 to boost the living space.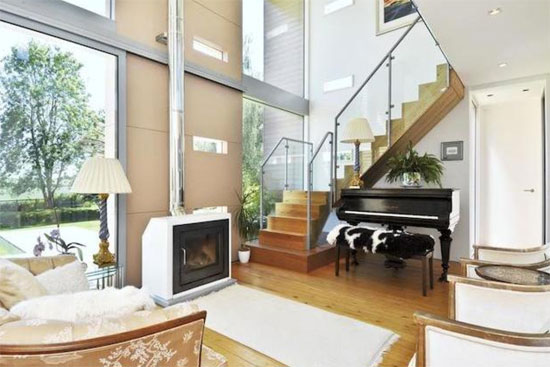 Outside of that, much is the same, with double height windows along the front façade to maximise the light and the views. Inside, everything looks fresh and neutral, with the facilities boosted by energy efficient systems such as under-floor heating and a wood-burning stove in the main living areas, plus tinted glass, which apparently minimises the loss of heat.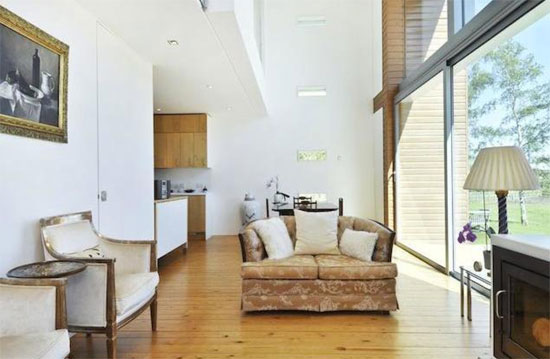 As for space, that's dominated by the main living area, which is sub-divided into an open plan kitchen, dining area and main living / reception space. There's also a cloakroom, snug, utility, study, a master bedroom with an en-suite, two further double bedrooms and one more bathroom.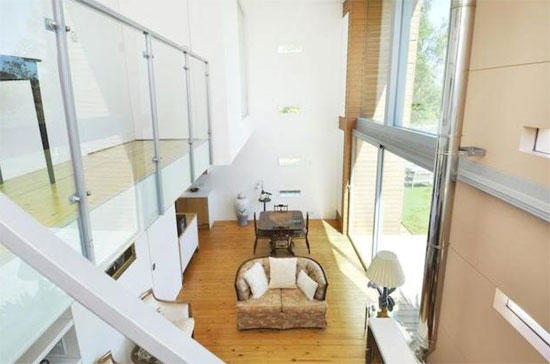 A good amount of garden too (it is 0.7-acre site), with a 'flow' between the interior and exterior space. That outside area is predominantly lawn and trees, with a parking area and a private road leading to the house.
If you are interested, the asking price is £675,000.
Find out more at the Fine and Country website
Property Location