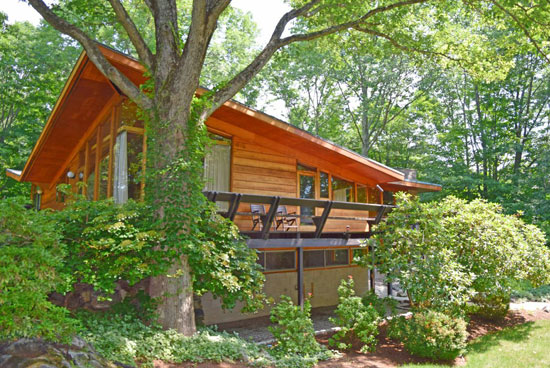 An amazing place and this 1950s David Henken-designed midcentury property in Pound Ridge, New York state, USA might have one feature you don't expect.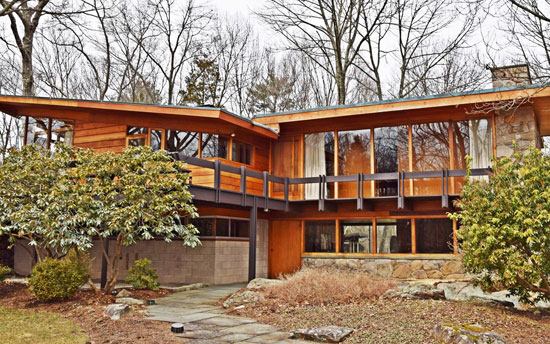 The house dates from 1956 and looks like little has changed at first glance. But that's probably done to a 'magazine quality' restoration of this place. Look carefully and you'll see it's as much a modern house as a period property. But the overall look and feel of the original is still very much evident.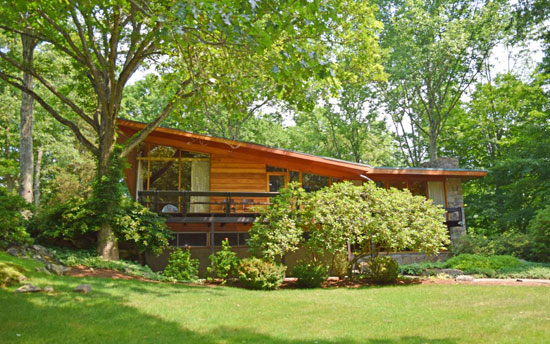 You have probably noticed all that mahogany panelling, the windows, the open spaces and the masonry fireplaces. But you'll have to dig well into the photos to notice the really interesting thing about this house. It's built into a hill and specifically, built on a rock, the peak of which is built into one of the reception rooms. Yes, you really are at one with nature.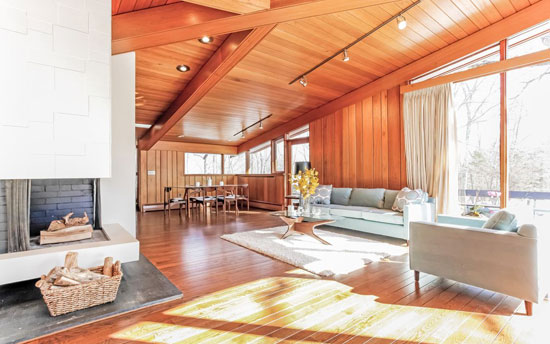 Once the novelty of that has worn off, you'll probably be more interested in the space on offer. Well, this is built in a plot of over two acres, with the house offering 3,162 sq. ft. of living area.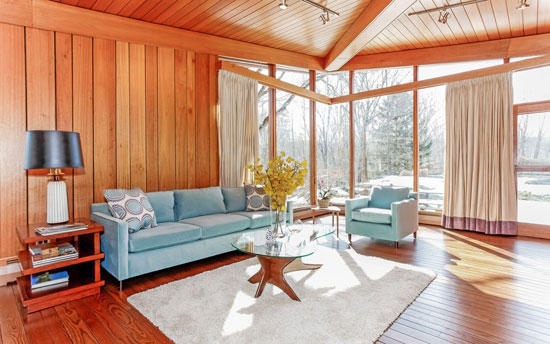 That includes two bedrooms, three bathrooms, an eat-in kitchen, reception space, an exercise room, walk-in closet and much more. Outside is a pool, your own private wood (which you can view from the extensive gallery space), a koi pond and a couple of garages.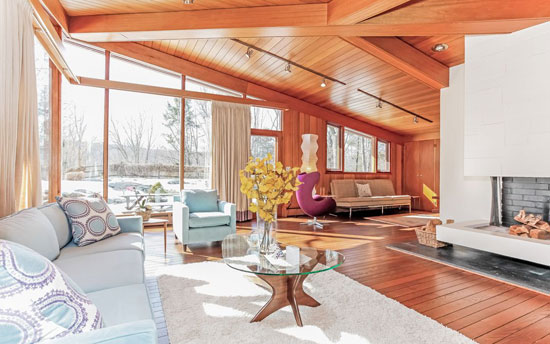 It is pitched as a home or a weekend retreat, but you'll need to be pretty affluent to consider it as the latter with a price of $1,495,000.
Find out more at the Houlihan Lawrence website
Property Location