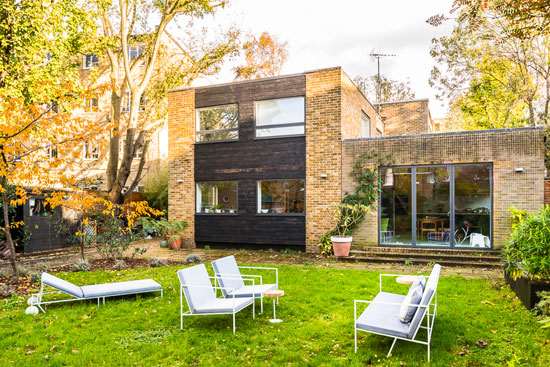 Two people should be applauded for this 1960s modernist property in Hamilton Park West, London N5. The original architect and the person who has reworked it into what you see today.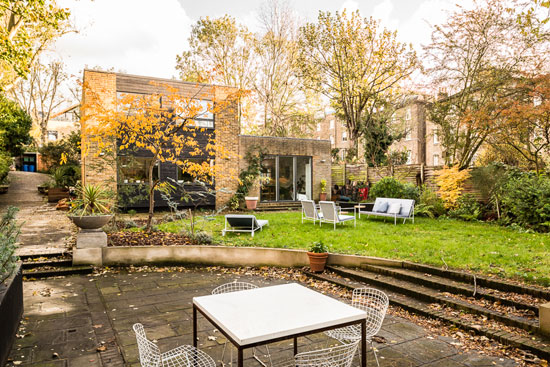 Sadly, we don't know the name of the person behind this in the early 1960s, but we do know the latter. That is Zoe Papadopoulou, who 'remodelled' this place in 2013, creating a finished space that is still very much the 1960s in spirit, but with the bright open living spaces and clean finishes that you would expect from a high-end, modern-day property.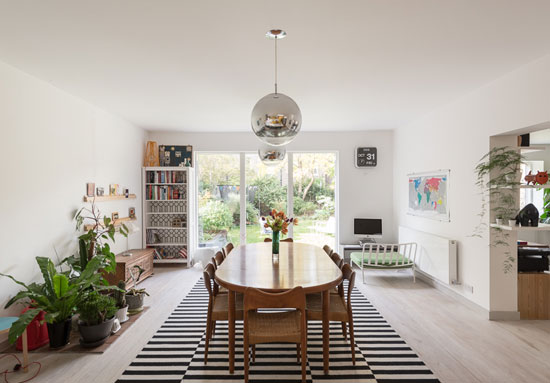 It's a semi-detached property, but one that comes with a rather nice little bonus – a separate one-bedroom artist's studio. So if you feel creative in your spare time, this could be the place for you.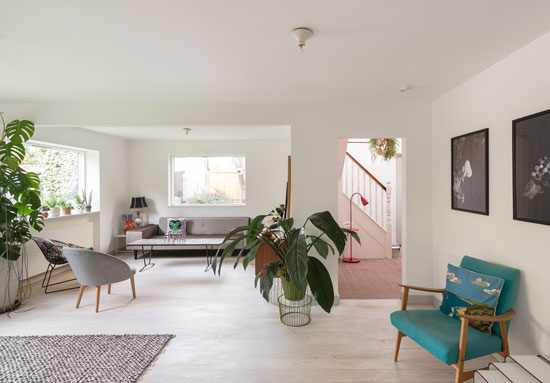 Good amount of space too. Head into the large hallway (with access to a guest WC and utility and study area) and you'll be lead into an impressive (and very premium) kitchen and dining room that runs from the front to the back of the house and opens onto the garden. That also leads into the adjacent reception room, which also overlooks the garden.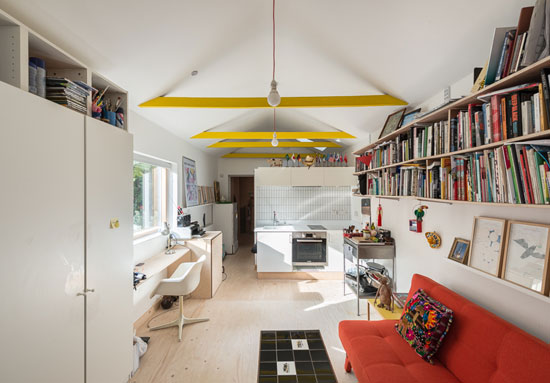 The first floor has two double bedrooms at the rear, a single bedroom or study, and a modern bathroom with a freestanding bath and walk-in shower. That artist's studio you ask? You will find that in the garden, complete with a reception room and open-plan kitchen, a bedroom with a raised sleeping platform and storage beneath, and a shower room. There is also a small garden office and a separate shed for bicycles. Garden too, which takes in three sides of the house.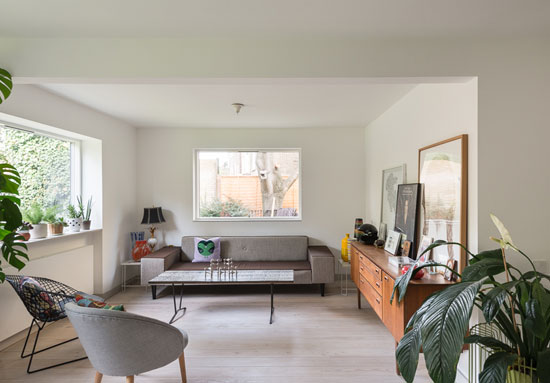 Lovely house, but you will need £1,950,000 to secure it.
Find out more at the Modern House website
Property Location