Modernist icon near Paris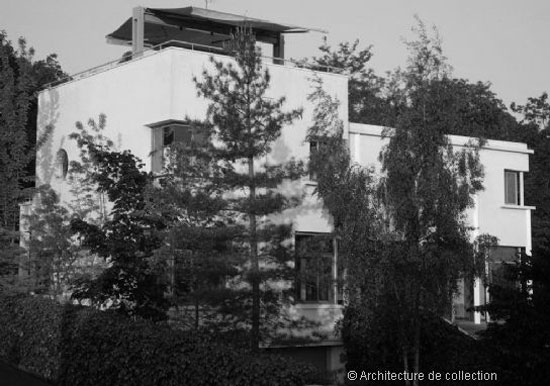 Something of an architectural landmark in the country, this 1920s Pol Abraham-designed modernist property in Paris, France is now no the market after a fairly recent renovation.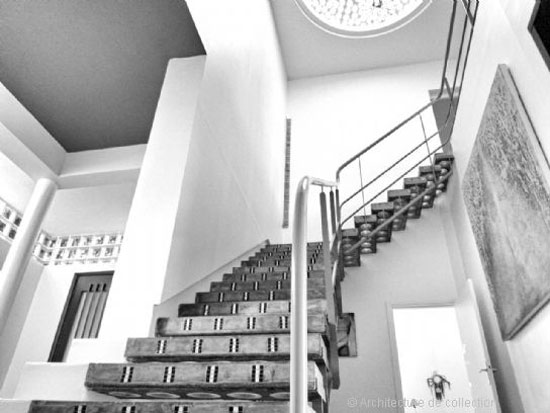 The house was built between 1926 and 1929 on the outskirts of Paris (which you can see from the upper floors of the house in the distance), the work of noted modernist architect Pol Abraham, who was the subject of a retrospective exhibition at the Pompidou back in 2008.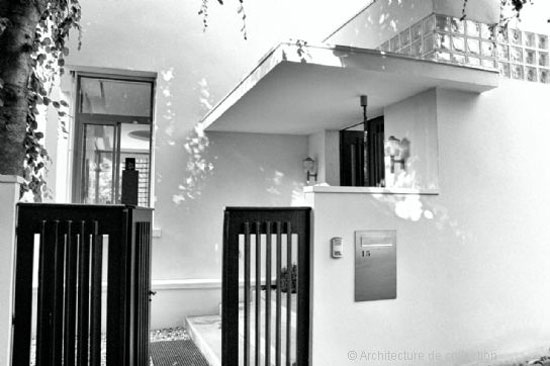 Around that time, this house underwent its renovation, which (from what we can see) balances the needs of modern day living with a respect for the original design. It's a design that's very much of the international style from the outside with sharp angles, smooth white walls and terracing obvious as you approach the place, but with large open spaces, high ceilings and large windows (offering plenty of brightness) when you get inside. Something you might not have expected.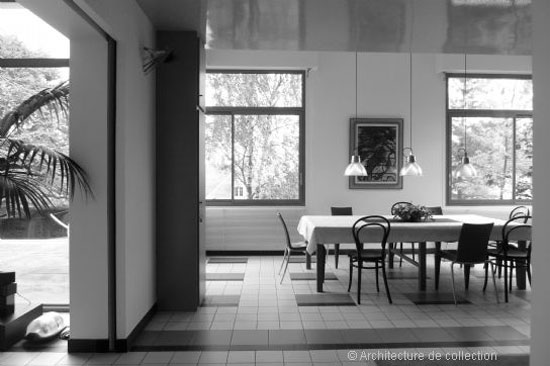 Once through the door you'll also notice the bold statement staircase lit up by glass tiles, a translucent double door that leads to the lounge with the office and an adjoining dining room that extends onto the terrace and into the garden. There's also a 'spacious' kitchen and pantry on the ground floor too.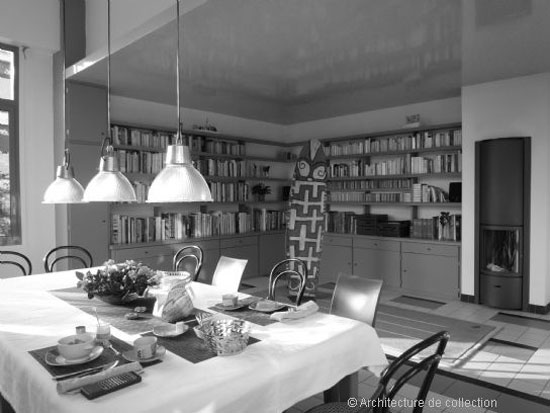 Head up to the first floor and you will find five bedrooms and two 'double' bathrooms. That's not all though. This house also offers a 'paint shop' (we are guessing artist's studio but we are not sure) that overlooks the garden, a triple garage and a 'huge' roof terrace with a dumbwaiter, along with views over the valley of the Seine to La Défense.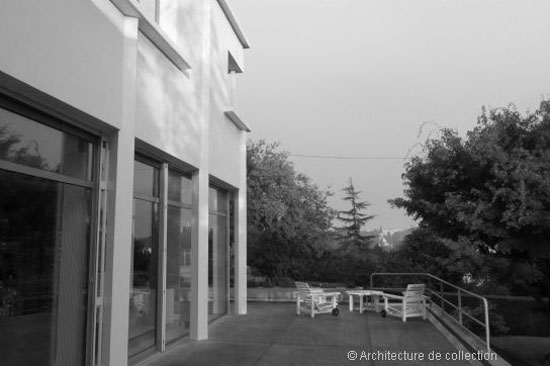 Of course it doesn't come cheap. You will need to find €1,995,000 to own this gem.
Find out more at the Architecture de Collection website
Property Location