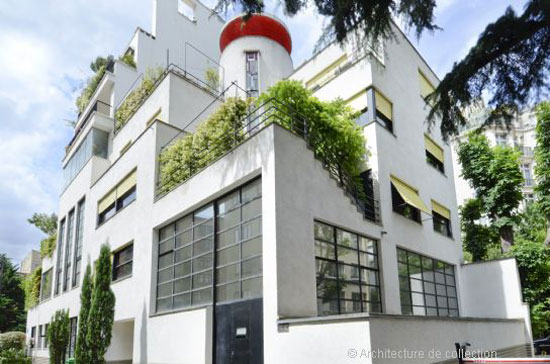 We featured a stunning property from the architect some time back and now we have another. This 1920s Robert Mallet-Stevens-designed art deco artist's studio in Paris, France.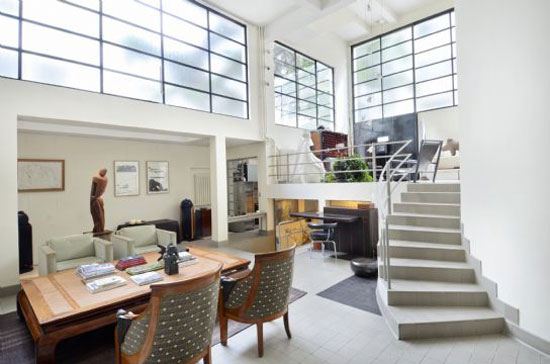 This ground floor artist's studio was apparently created in partnership with design legend  Jean Prouvé for sculptors Jan and Joël Martel. It has obviously undergone change over the years, but according to the agent, its listed status means that the original architecture and decor has managed to survive.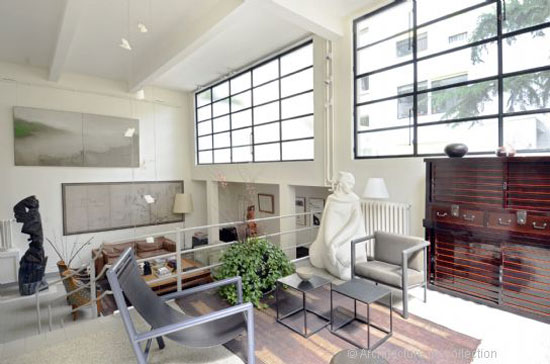 Its high ceilings (up to 6 metres) were installed to help the sculptors create their work, while the different levels allowed both them and others to get varied perspectives on their ongoing and finished work. Of course, the large windows were probably a help when it came to working too.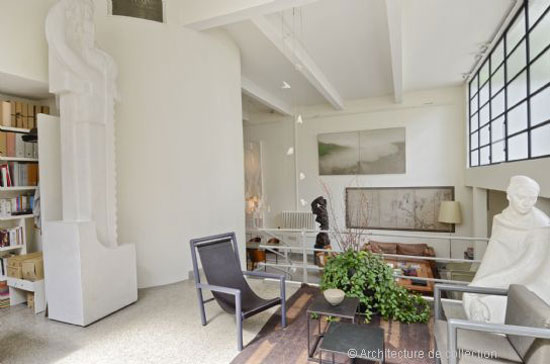 No sculptors here these days, with the main workshop transformed into a large, bright living space, a Boffi kitchen is now built in the former winter garden with fountain and a bathroom and a dressing room are now in the lower studio, which was once used for moulding and working clay.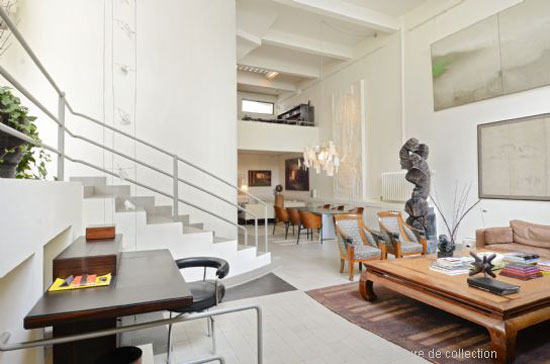 Just the one bedroom too, which perhaps makes this something of a tough sell at the price. That price is €2,400,000, by the way.
Find out more at the Architecture de Collection website
Property Location