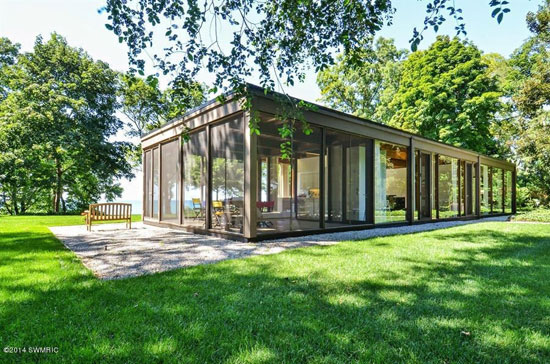 Fans of the wonderful Ferris Bueller house might just appreciate this 1960s David Haid-designed modernist property in Lakeside, Michigan, which happens to be by the same architect, a protege of Mies Van Der Rohe.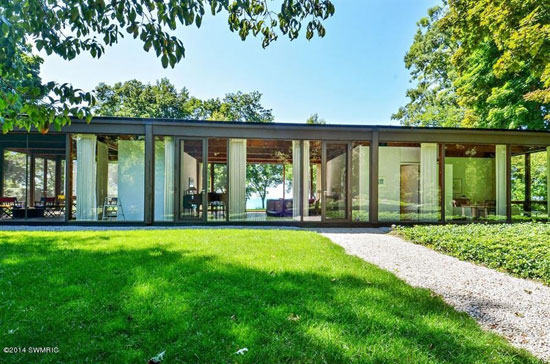 It's very much cut from the same cloth too (if that makes sense), the expanse of glass and angular structure are still present, although this is a later design, built in 1964, as opposed to the 'Bueller' property, which dates to the early 1950s.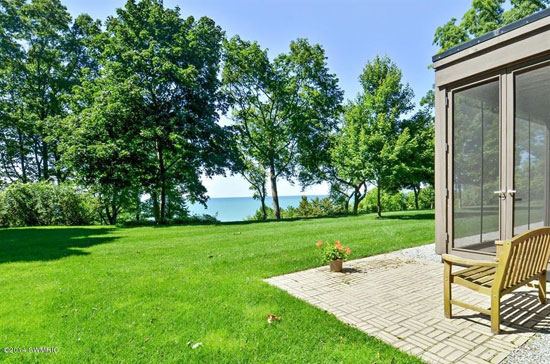 Like that previous house, this one still looks in fine condition, no donut helped along by the same owners who commissioned it still being in place. it has been updated of course, but there's only so much change you can really do to this place. So fixtures and fittings naturally, but the structure, the floor to ceiling windows and the beams are still present, not to mention the huge open spaces. The outside really does come in.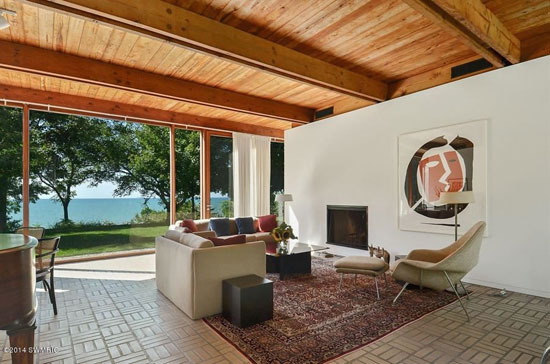 The location is worth mentioning too, with two and a half acres of gardens and if that's not enough, 200ft of your own private beach. So don't worry too much about privacy suffering with all that glass.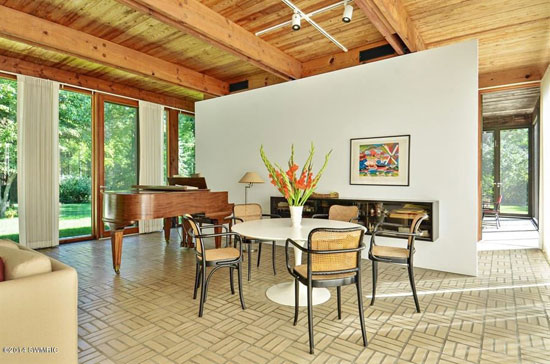 If you have a big family, the two bedrooms might be a problem, but there is a decent amount of living space overall and a couple of garages to hide any clutter. There aren't many hiding places in the main house!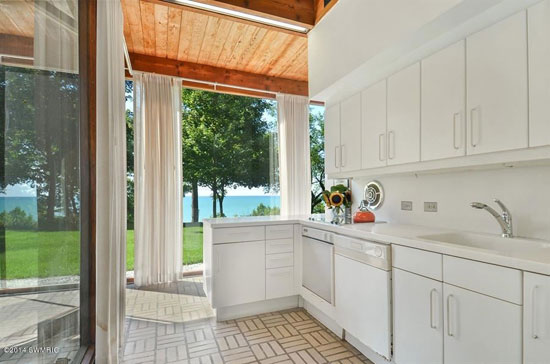 If you want it, you'll have to do deep, as it is up for sale at $3,650,000.
Find out more at the Coldwell Banker website
Property Location