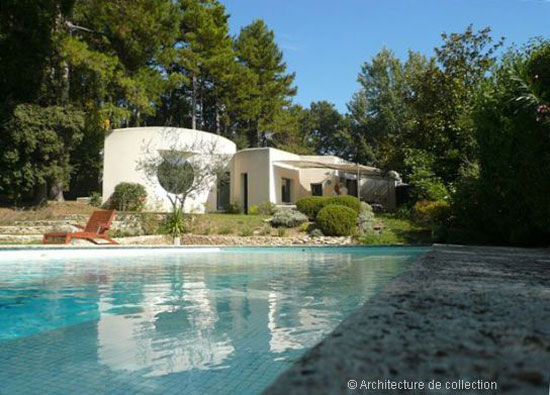 Not sure if I would describe this as modernist or brutalist, but I've eventually gone with the former in describing this 1980s Georges Adilon-designed modernist property in Montelimar, south east France.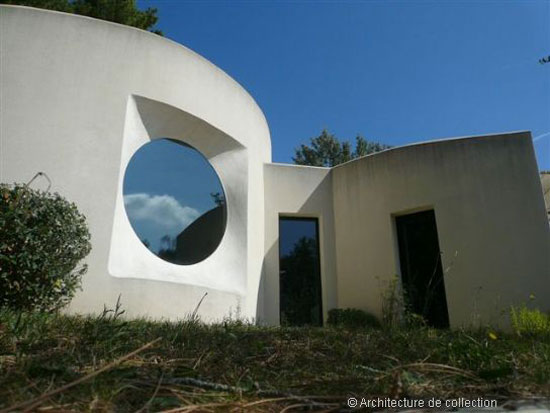 In fact, on second thoughts, I might abandon both of those terms and go for 'sculptural'. It's not only a house, it's almost a work of art. Hardly surprising really as the man behind it was a painter and sculptor as well as an architect.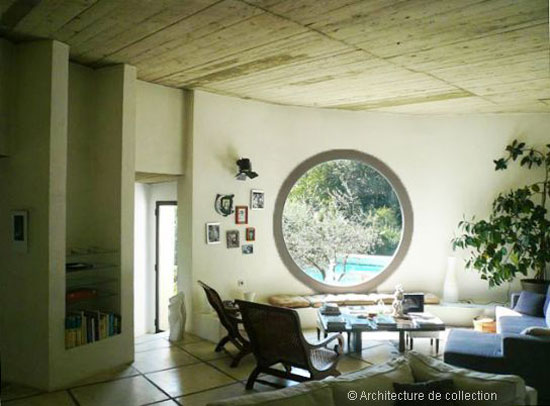 It can be found in a hillside in a village not far from Montelimar (which has a TGV station and plenty of amenities). But the house itself is far enough away from that if you want some peace and quiet.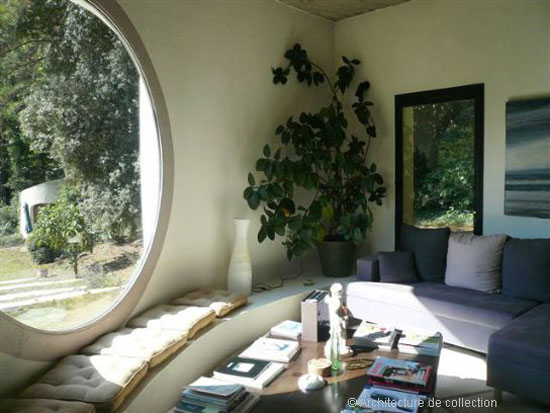 You'll get it in a curved house that covers around 178 sq. metres, all of which is on a single level. According to the translated agent's description, the entrance is through a central corridor, which leads into different living spaces 'like the wings of a butterfly'. We like that idea. Each room is also lit specifically to work with the shape and size of room, with storage purpose built for those areas too.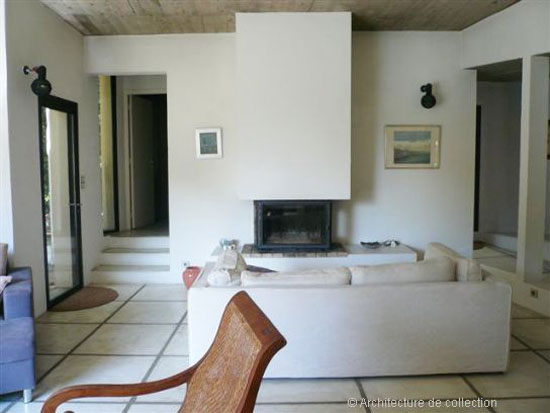 Those spaces or alcoves are laid out to include a living room with fireplace, a kitchen, dining room,  master bedroom suite, three further bedrooms, a second bathroom, office and storage area. There's also space for three cars outside, as well as a 'summer kitchen', a sun terrace and of course, a heated pool. The outside space covers a substantial 5,800 sq. metres.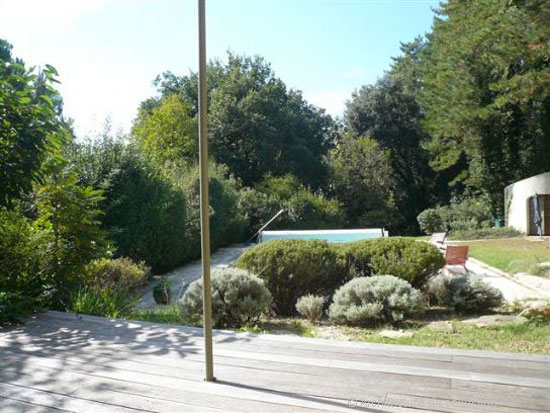 A wonderful house, but it comes at a price – €780,000.
Find out more at the Architecture de Collection website
Property Location