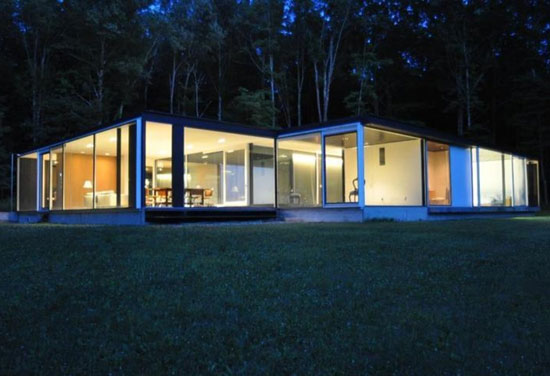 If you liked the look of the recent Peter Foggo and David Thomas-designed modernist property in Holyport, Berkshire, then you might also be sold on The Binocular House modernist property in Ghent, NY, USA.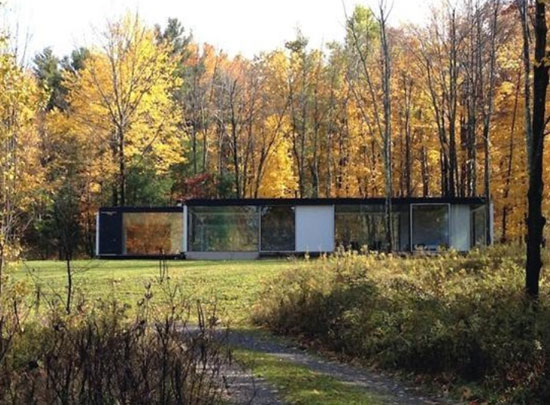 Modernism in its purest form, with inspiration taken from Mies van der Rohe's Farnsworth House and Philip Johnson's Glass House. But this isn't as old as you might think. This place is down as being a 2004 build, which makes it around 10 years old right now. With that in mind, probably not a lot of work needed on it right now.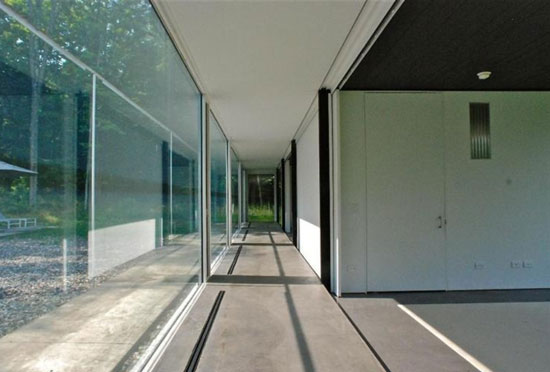 It's a house designed for its location, with those expanses of glass bringing the surrounding woodland inside. You are pretty much out in the country no matter which room you find yourself in. Don't worry though, the house sits on the end of a quarter-mile driveway and in 12.7 acres, so there's no issue of being overlooked or disturbed in your glass palace.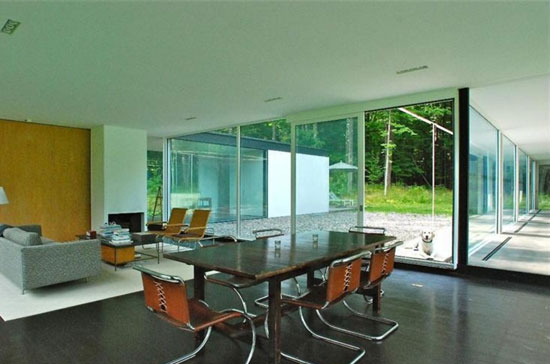 As for the house itself, that's described as a 'U shaped residence' with a large living/dining room area (with wood burning stove), a European-style kitchen, then a larger wing containing two bedrooms, two bathrooms and a study, along with a further wing with breakfast room, storage units and another study that opens up on to the patio.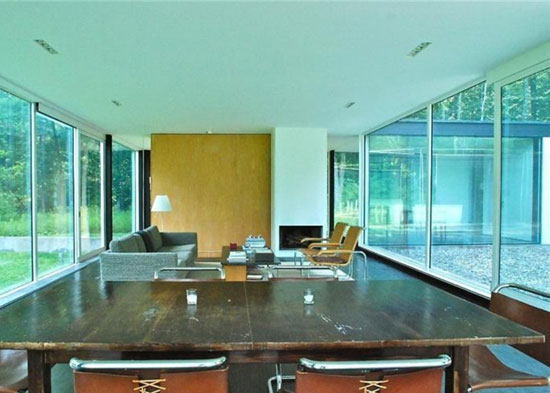 Incredibly stylish, perfect for minimalist living and yours for $2,250,000, which works out at around £1,374,000.
Find out more at the Zillow website
Property Location