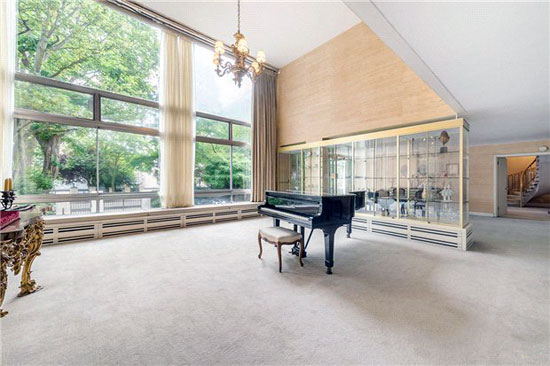 How would you like to have the most exclusive address in central London? Well, you can if you buy this five-bedroom duplex apartment in Kensington Palace Gardens, London W8, which is hardly changed since the 1960s.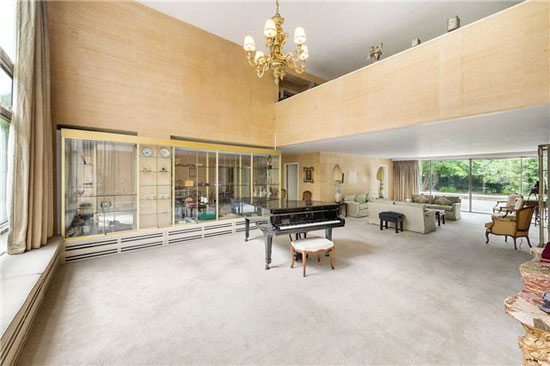 That's a good thing by the way, although you'll probably need to put a bit aside from your Lotto win for improvements too.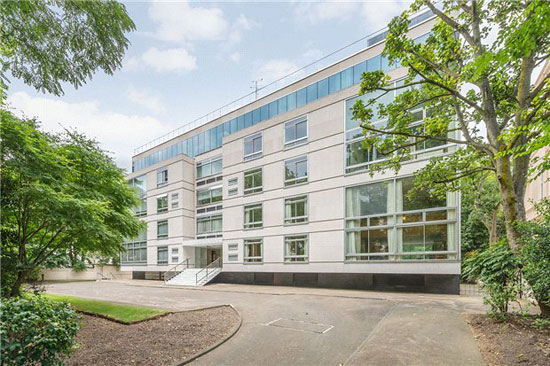 The word 'exclusive' doesn't really do justice to Kensington Palace Gardens. It's a road / street that houses key embassy buildings, the Saudi royal family and Roman Abramovich to name just a few occupants. But also here is a substantial apartment block that was built in the mid-1960s.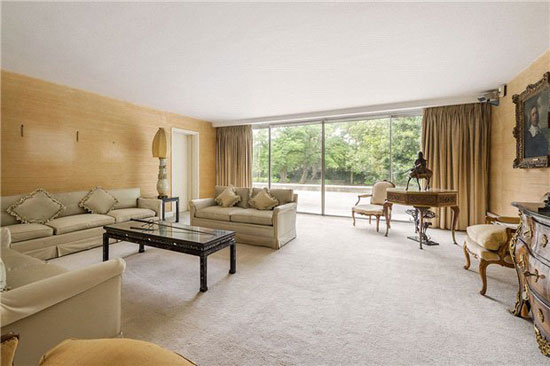 Luxurious then and still luxurious now, it houses four private apartments, each over two floors, one of which is up for sale for the first time since 1967. It looks stunning too, with floor to ceiling glazing, huge expanses of space, doors opening onto the terrace area and what looks like wood panelling on the walls. A superb gallery area running across the living room too, not to mention those large display cabinets.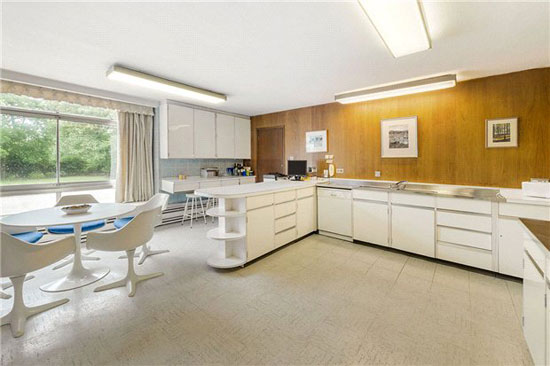 As for the actual space, you get an entrance hall, drawn room, dining area, sitting room, kitchen / breakfast room, five bedrooms with en-suite bathrooms, a shower room, laundry room, a chauffeur's room (of course) and a storage room. On top of that, you get secure underground parking for two cars, a resident porter on hand, the previously-mentioned terrace and use of the communal gardens, which seems to be like having your own park.
Amazing place, but as you might have guessed, well out of our league at £23,500,000.
Find out more at the Strutt and Parker website
Big thanks to Viktoria for flagging this up.
Property Location