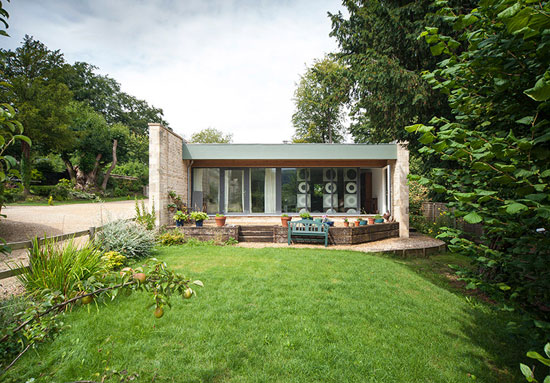 Interesting place, both for the build and location of this David Scott-designed modernist property in Stroud, Gloucestershire.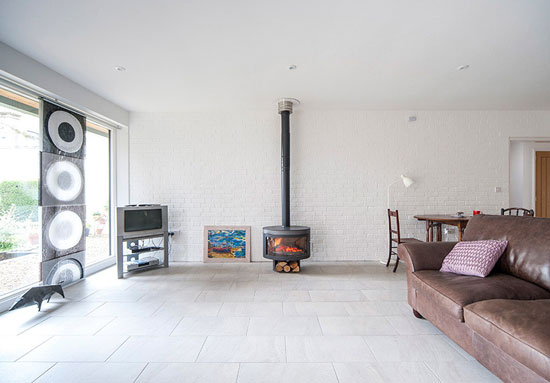 Interesting location because it happens to be in in the former grounds of a large 18th century grade II-listed house. The original house is still there, with one of the two gardens attached to this place overlooking it. A nice mix (or should that be juxtaposition?) of old and new.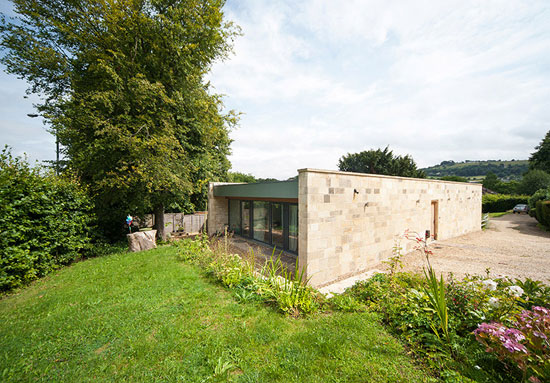 Talking of the new, this place is a three-bedroom single-storey property, offering around 1,414 sq. ft. of floor space. The externals are a mix of glass and reclaimed ashlar stone, echoing the walls of the 18th century kitchen gardens nearby. Inside you'll find an open plan living / dining room with a wood burning stove, along with a kitchen / breakfast room, a master bedroom suite with en-suite shower room, two further bedrooms, a family bathroom and a utility room.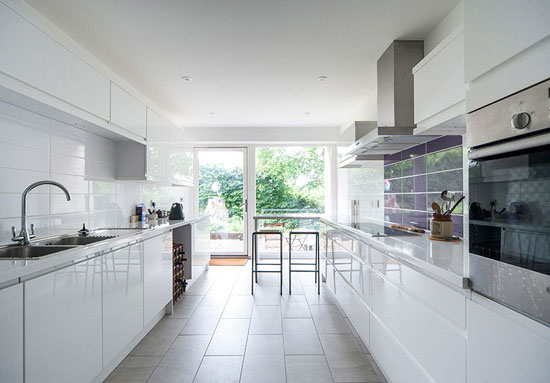 As we mentioned, two garden areas outside plus off-street parking for four cars. If you fancy this place, it is on the market for £395,000.
Find out more at the Modern House website
Property Location