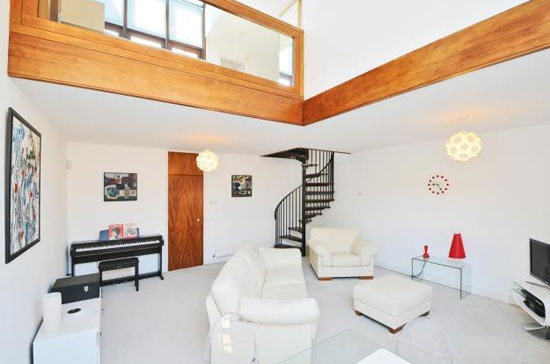 You are obviously paying for the location here, but the interior of this Ted Levy-designed one-bedroom townhouse in West Hill Park, London N6 is pretty impressive too.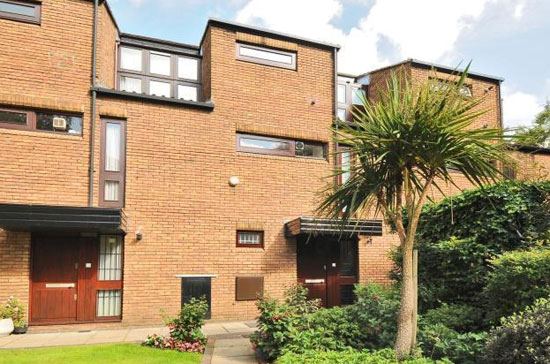 The house is found on West Hill Park, a development dating from the 1970s that borders on Hampstead Heath and is within the Highgate Conservation Area.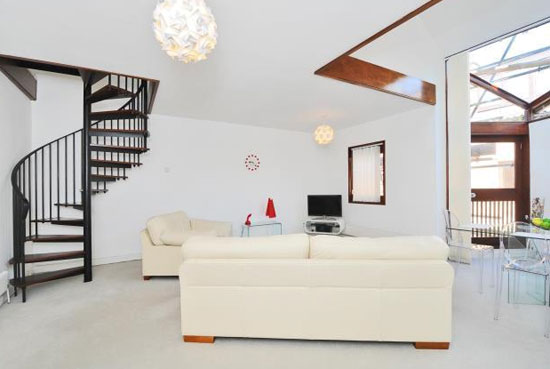 The estate (which is a word that doesn't really do it justice) is largely unchanged since it was constructed decades ago, with the housing and common outside space still maintained to a high degree. That kind of care and protection has obviously pushed up the desirability of West Hill Park and with it, the price.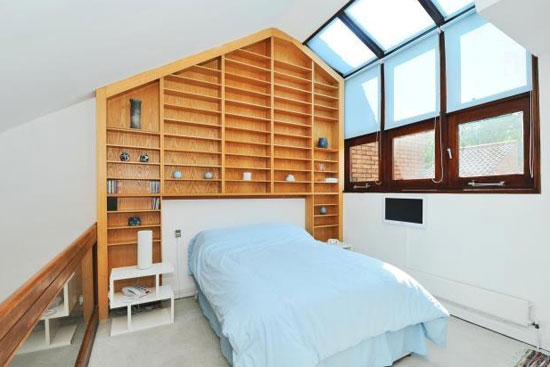 So this one-bedroom townhouse is far from cheap. But it looks to have undergone quite a renovation, maintaining the wood detailing, but creating something of a blank canvas elsewhere, with a stylish open plan living space making the most of the limited square footage.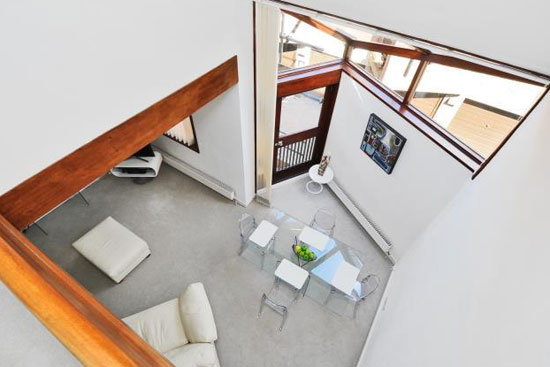 Right now, that breaks down into a main reception with vaulted ceiling, a gallery area, kitchen, bathroom, master bedroom with en-suite and downstairs cloakroom. There's also an integrated garage and additional storage space too.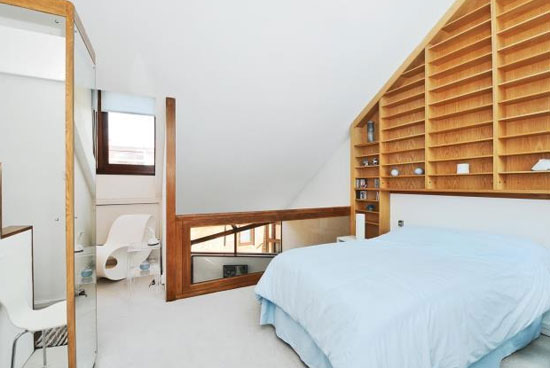 All of which comes at a price. That price is £1,150,000.
Find out more at the Anscombe and Ringland website
Property Location