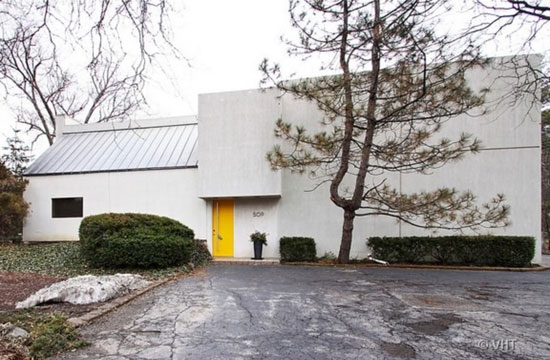 We don't know what to make of this place really. At its heart is a 1930s modernist house and studio in Prospect Heights, Illinois, USA. But that's perhaps only half of the story.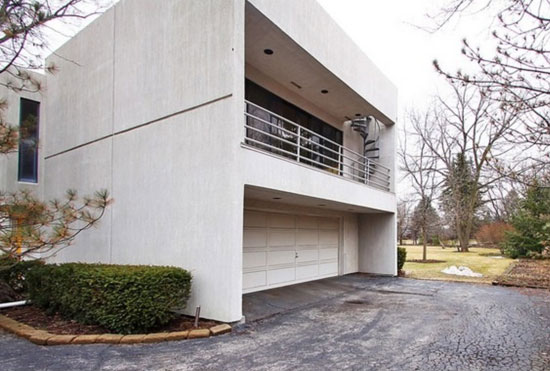 The thing is, we don't know the rest of the story, so we're just making a guess. We would suggest this was quite a design statement back in 1937, but we would also make an educated guess that the modernism it offered then has been substantially updated since both inside and out. What we see right now (from the outside) is something more brutalist in nature.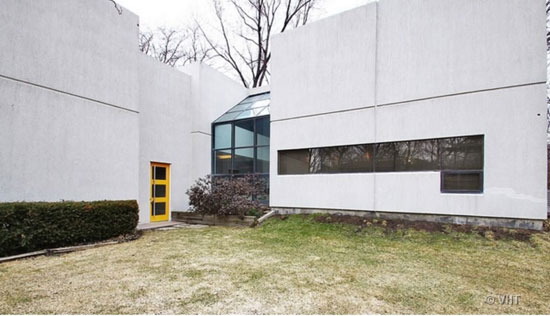 That's in sharp contrast to the inside, which is s bright, open and generally contemporary living space of around 3,590 sq. ft. and one that's laid out right now for living and working. But there's more to that than meets the eye. The agent flags up the three-storey central atrium and the fact that all the spaces open onto each other. There's also a spiral staircase to the master suite, a guest suite with floor to ceiling glass and a studio with glass doors to a balcony area. There's a lot of design going on here.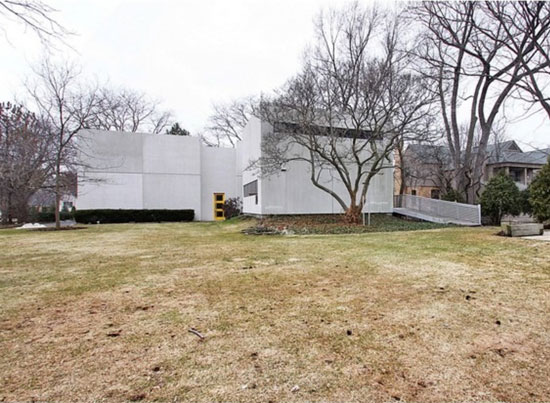 There are two bedrooms and three bathrooms in total, with all sorts of reception and working space to play with, not to mention a double garage within the main structure.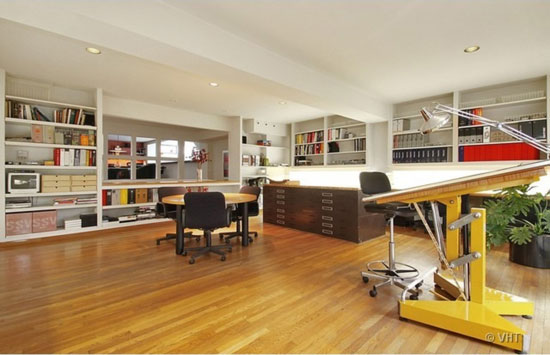 The images probably give you more of an idea, with more of those on the agent's listing. The price is $499,000, which for UK readers is just £296,000.
Find out more at the Zillow website
Property Location