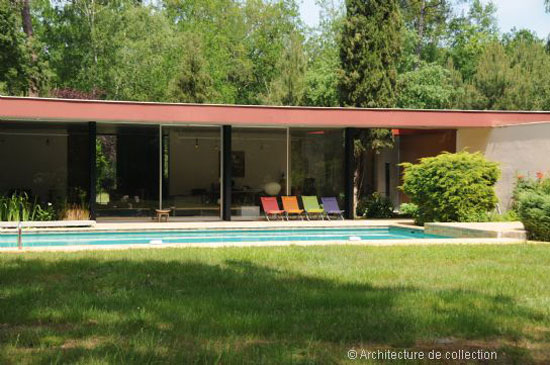 It looks like it should be in California, but this is a 1970s Pierre-Louis Martin-designed midcentury property in Bordeaux, southwestern France.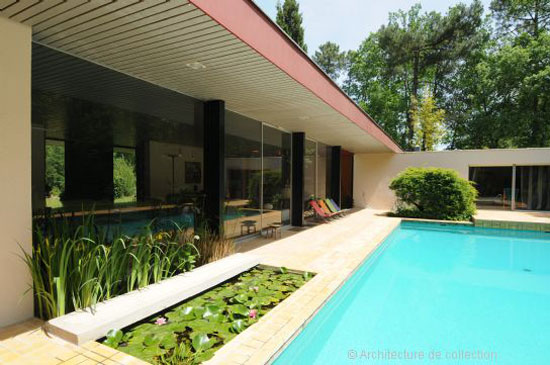 You'll find this place just outside Bordeaux, in the Medoc region, famed for its wine growing, forests and beaches, Indeed, this place sits in the heart of a wooded area covering around one hectare and secluded, so you can kick back at the side of the pool knowing no one is going to be distracting you from all that sun worshipping.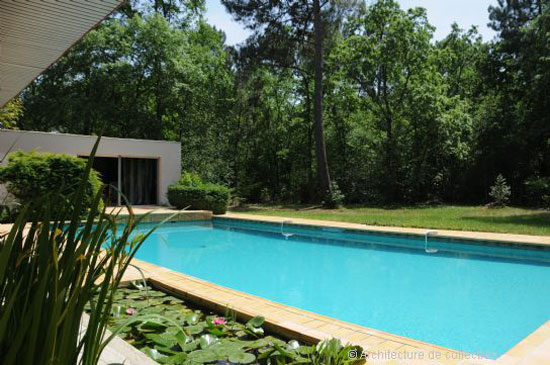 The pool is the focal point here, with the single storey house based around it, with much of the house either giving access to the pool or overlooking it through those huge panes of glass. The perfect holiday retreat – except you can holiday here all year round. Or at least, as long as the weather holds.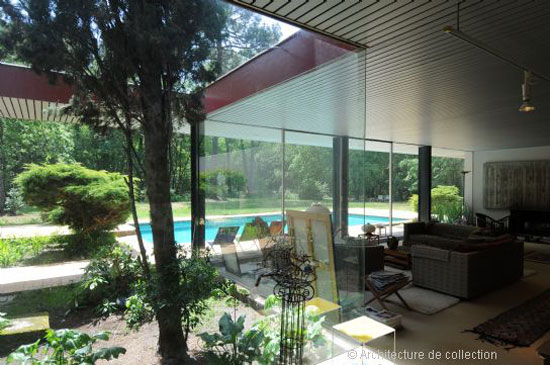 Inside is interesting. It looks unchanged since this place was constructed in 1970, not least when you check out the period fixtures and fittings. We're not sure though – the modern kitchen hints at someone maintaining the era within the property rather than this being a time capsule. In terms of a place to walk into, maintained is definitely a good thing.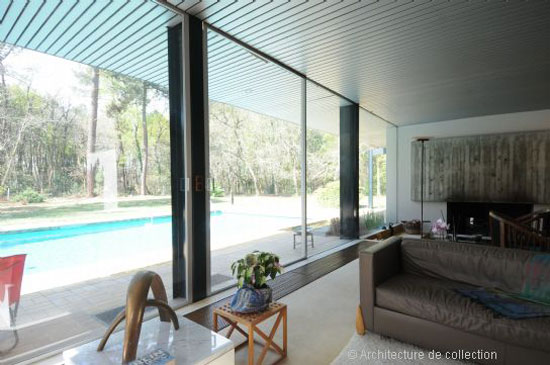 As for space, there is a living room with fireplace and a dining room with terrace that form a large living space that opens onto the poolside. There's also that modern kitchen and three bathrooms, a master bedroom suite, three addition bedrooms with access to the garden, an office space (perfect for 'working from home'), an outbuilding and a garage.
€990,000 is the asking price, which works out at around £788,000.
Find out more at the Architecture De Collection website
Property Location