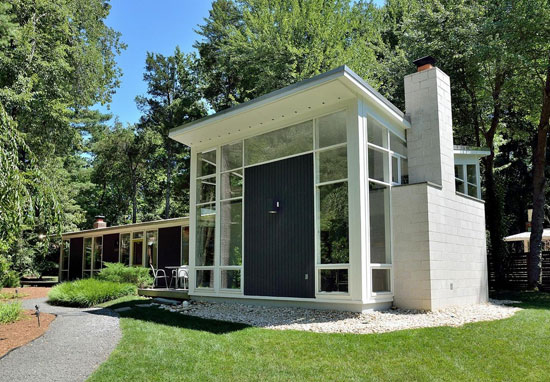 A mid-20th century house with a heavy dose of the 21st century thrown in. The end result is this rather appealing 1950s midcentury modern property in Alexandria, Virginia, USA.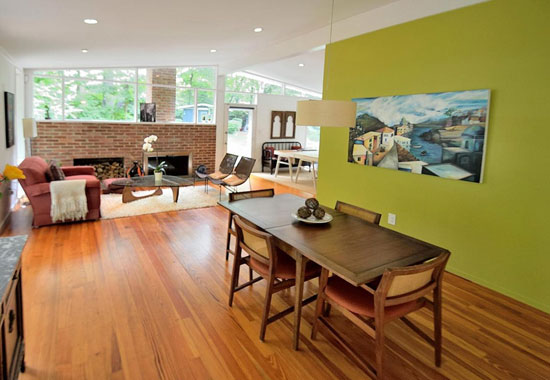 It looks faithful to the original 1957 design at first glance and in many ways it is, with the expanse of glass and open spaces likely to have been the order of the day back in the mid-1950s.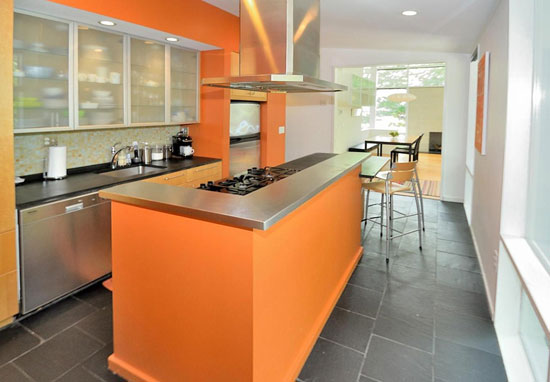 But as the agent points out, this place has had an architect-designed addition and looking around, looks to have been significantly renovated too. Not that we're complaining about the latter. the result is a very stylish mix of the past and the present.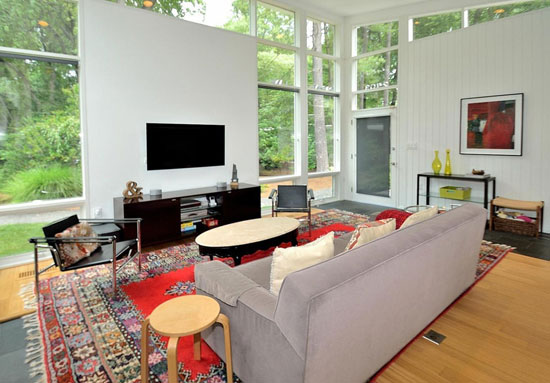 For your money, you get the hip design, as well as 2,506 sq. ft. of living space too, including three bedrooms (one a master suite with walk-in closet and luxury bath), three bathrooms plus open living and (home) working space. Some premium finishes obviously, not least with the kitchen, but also throughout with the wood floors and fireplaces, for example.
All of which will cost you around $824,900, which works out at around £488,000.
Find out more at the Zillow website
Property Location