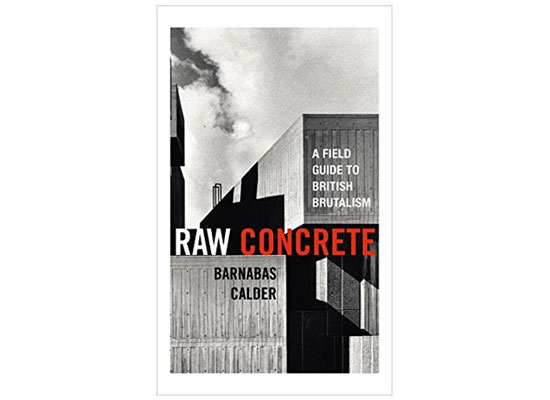 We flagged up the Space, Hope, and Brutalism book by Elain Harwood fairly recently, but there now seems to be another publication covering similar ground on pre-order. That book is Raw Concrete – A Field Guide To British Brutalism by Barnabas Calder.
Actually, we say 'coming soon', but this 384-page publication from William Heinemann isn't actually due out until April 2015. Although you can pre-order it now if you like to be organised.
Written by Barnabas Calder, a lecturer at the University of Liverpool and specialist in British architecture since 1945, Raw Concrete claims to be a 'groundbreaking history' of the heavy-concrete architecture of post-war Britain, as well as a personal guide to eight pivotal Brutalist buildings. It covers everything from a tiny concrete hermitage on the remote north Scottish coast through to the National Theatre, examining how these buildings were made, why they have been so hated, and why they should be loved.
If you want to pre-order, you can do that for £21.18.That print date os down as 9th April 2015.
Find out more at the Amazon website