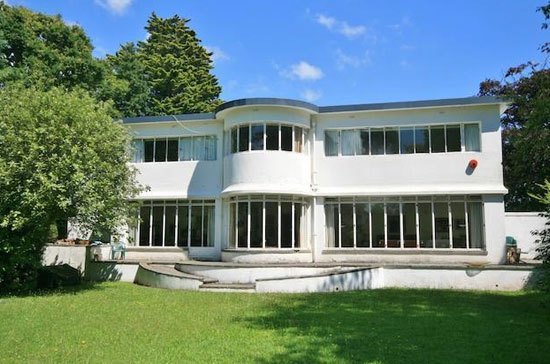 If this looks a little familiar, it is because the 1930s Sea Roads six-bedroom art deco house in Penarth, Vale Of Glamorgan was up for sale in 2012. As the images show a house barely changed since then, we can only assume that it didn't sell then and has returned to the market with a much-reduced asking price.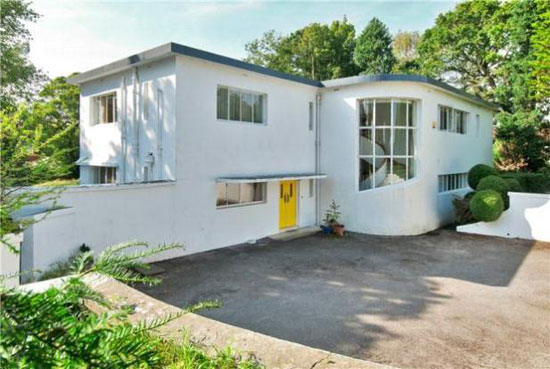 Still not cheap. Just a lot cheaper than it once was. But you do get a lot of house for your money and a property that looks relatively unchanged since its first appearance in 1939. The frame, the huge and expansive windows and the curved staircase jump out straight away, but other smaller 1930s / deco touches are still scattered around the place too. Not quite a time capsule, but a house packed full of character.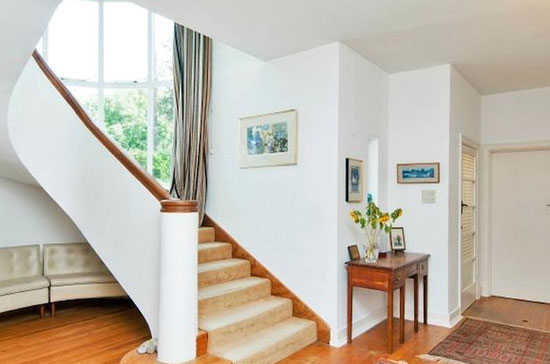 In terms of layout, it was originally designed as a four-bedroom house with  maid's accommodation, but that has obviously been adjusted over the years to a six-bedroom property. All the principal rooms (including four of the bedrooms) look out over the garden, with the kitchen (unusually) near the front of the house. There are also two bathrooms to be found within too.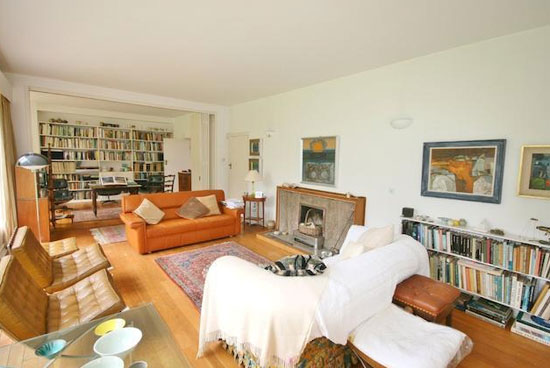 Outside to the front there is a large courtyard and turning circle, along with a separate double garage, with a paved patio to the side and that large garden at the rear.
The asking price is £1,100,000.
Find out more at the Zoopla website
Property Location