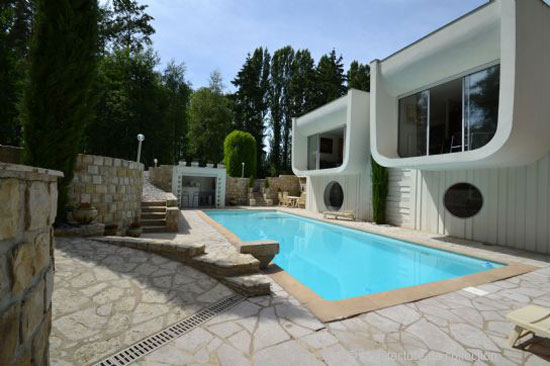 Something of a contrast at work in this 1960s Paul Andreu-designed modernist property in Seine-et-Marne, Ile-de-France, France.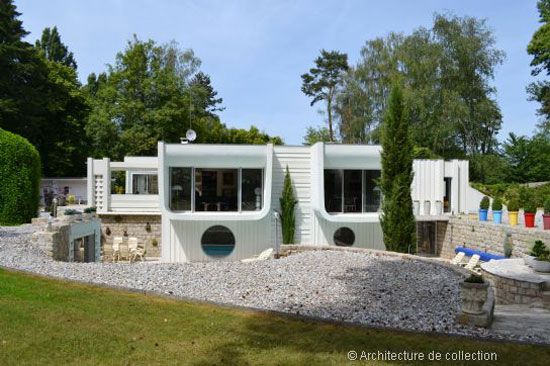 The exterior is something else. Space age design from 1969, At first glance it looks like a children's play area, with the concrete and stone combining to create something that's at the very least unusual and in places just plain bizarre. Which is why we love this place so much.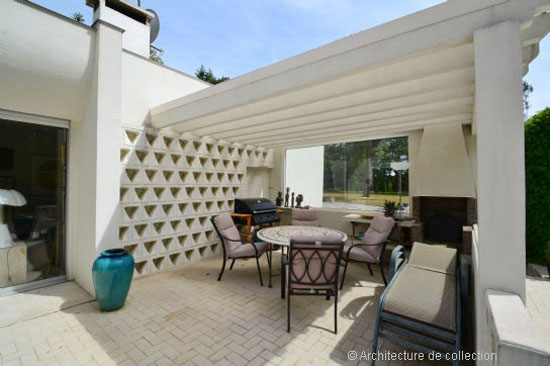 You'll find it in Seine-et-Marne, which is near the forest of Fontainebleau  with its UNESCO World Heritage Site status. Needless to say, it's a pleasant area and just 25 minutes from Paris. This particular house sits in one hectare of landscaped grounds.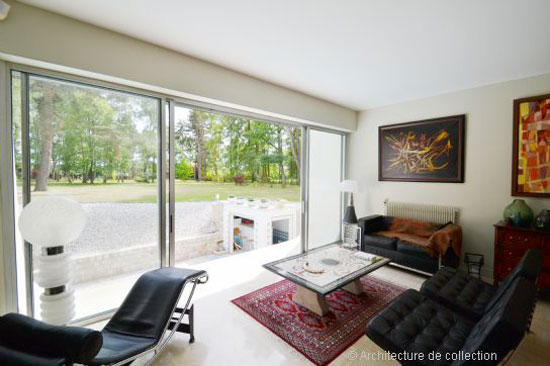 The house offers around ​​340 sq. metres of space over two floors, with the ground offering a living room, a large bedroom and a bathroom with spa overlooking the pool through large 'portholes'. Upstairs there is more  reception space and four bedrooms, with a large library and a kitchen also flagged up in the details. If that's not enough, an an annexe building hosts a triple garage and a 'cottage' for children should keep the little ones amused.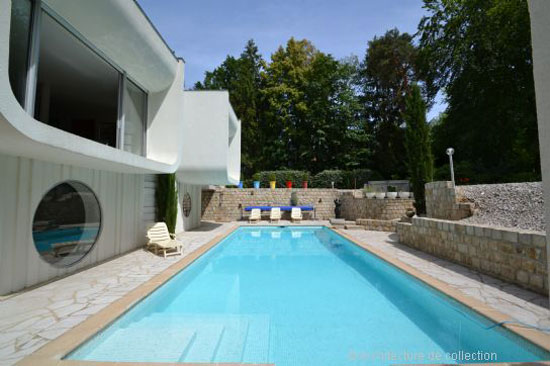 That inside space looks fairly tame compare to the exterior shots, although we suspect that's down to what we can see. The agent talks of overhangs and cantilevers inside that we can't really make out. So perhaps there is more than meets the eye.
You can find out for yourself by taking in a viewing. But before you do, note that the asking price is €1,265,000, which is just over £1,000,000.
Find out more at the Architecture De Collection website
Property Location