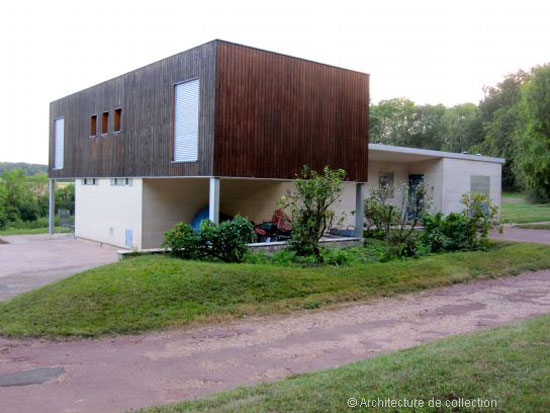 It was probably something of a design statement 50+ years ago and in 2014, this 1960s Jacques Rabinel-designed modernist property in Aubergenville, central France is still well out of the mainstream.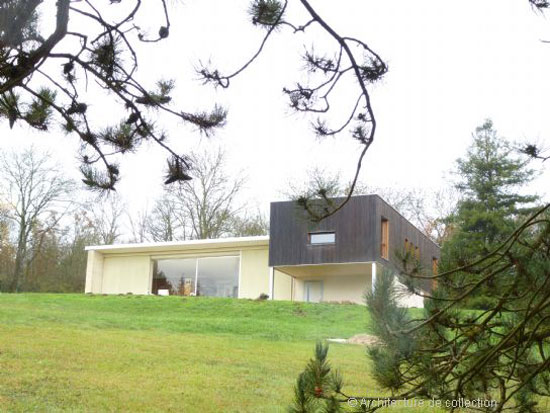 It was actually designed in 1960, with a design said to be inspired by Alvar Aalto's own (and much earlier) Aalto house. It's quite an austere house in some ways, but not when you are inside, looking out over the extensive landscaped grounds that come with this place. Indeed, it's probably the perfect place to relax and enjoy the country.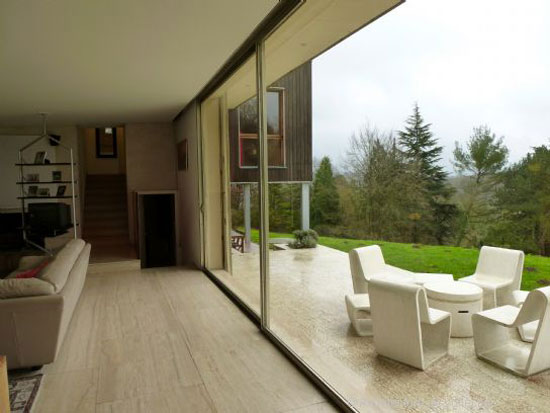 The house looks fairly unchanged over the years, which is good news, not least because much of the fitted wooden furniture and other original finishes have survived. But a few things have been updated, notably the kitchen, which is probably good news, not to mention much of the decor, which looks fairly contemporary.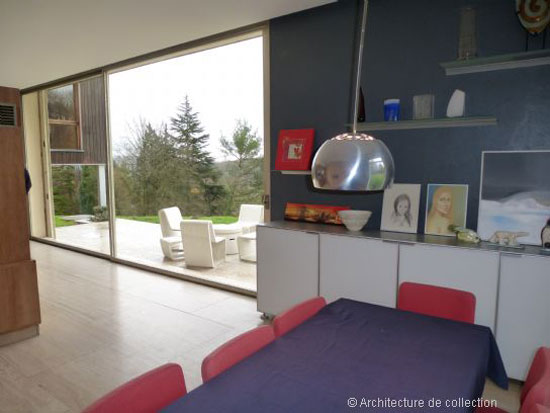 As for space, that's down as around 180 sq. metres over two floors, with the ground offering a kitchen, a living and dining room and extensive glazing opening onto the garden. Upstairs there are three bedrooms including a master suite and two bathrooms. Outside is 2.5 hectares of land, laid out as parkland, with your own fruit trees.
Just 30 minutes from Paris too, which is nice. Price? That's down as €995,000, which is around £788,000.
Find out more at the Architecture de Collection website
Property Location