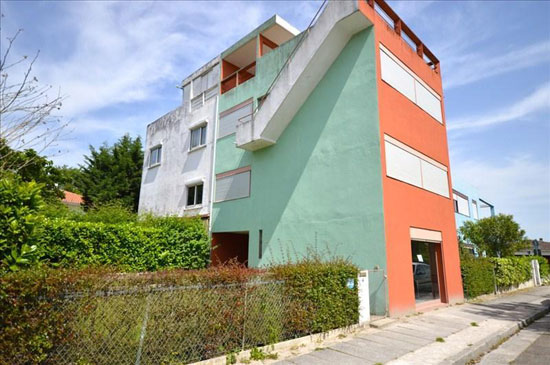 Now this is something special. But you'll need a lot of time and we suspect a bit of money to do justice to this 1920s Le Corbusier-designed Cite Fruges property in Pessac, Aquitaine, south-west France.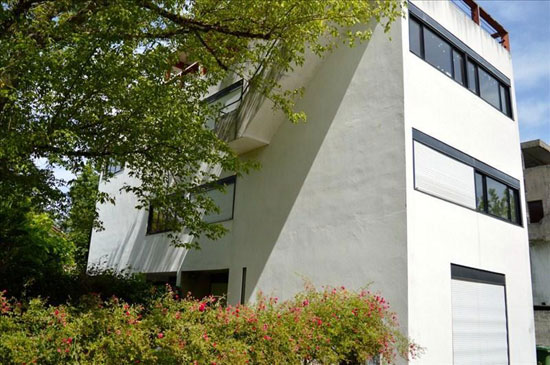 It's an architectural icon dating back to 1925, one of around 50 similar modernist properties that were commissioned in 1924 by local industrialist Henry Frugès and designed by Le Corbusier.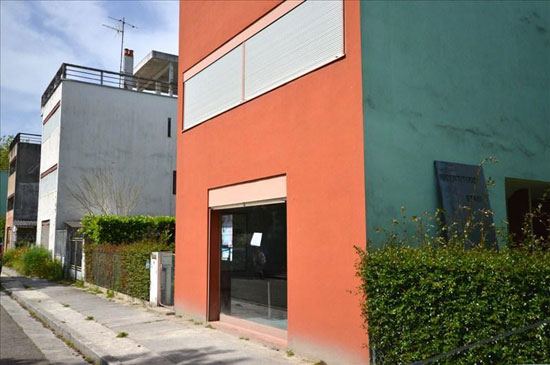 It was social housing at the time, wi5th six different (but similar) designs produced for the employees of Frugès' factory. This one is knowns as a 'Skyscraper' and like the others was produced from reinforced concrete and offering an entrance hall, a kitchen, a living room, a bathroom with shower and toilet, and two or three rooms on the upper floors.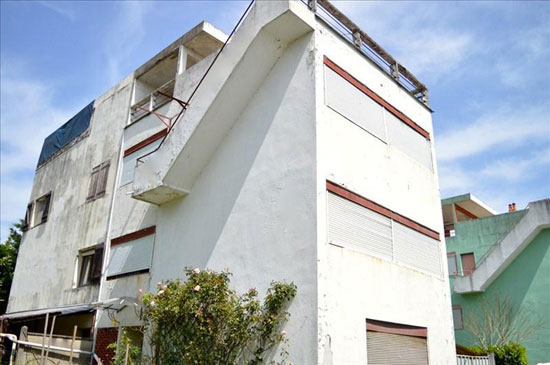 However, according to the details we have here, this particular property has a kitchen, lounge and dining rook on the ground, with a second floor offering four bedrooms and two bathrooms, along with a huge roof terrace area and a garage space. Things might have been altered over the years – with no inside shots available, it is hard to tell.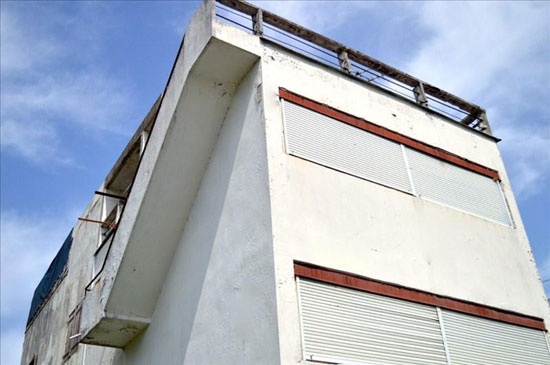 Anyway, this one is up for sale and sold as a renovation project. It looks like it needs some work too, with one agent offering an idea (last image) of just what to do with it. What seems to be the case is that these houses are becoming more prized, so finding any to do up will become harder and harder.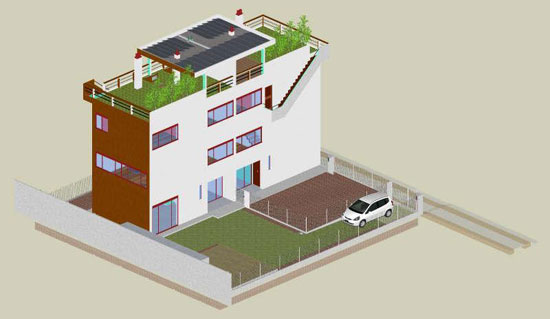 That and the history perhaps accounts for the price of €624,000.
Find out more at the SE Loger website
Update: There is some confusion about which house is for sale, with different images being shown. There are two listings, with this one showing a house for sale at €318,500 (which we are guessing is the really derelict one captured above). Basically, contact the agent if you have a genuine interest to clarify what is for sale.
Property Location