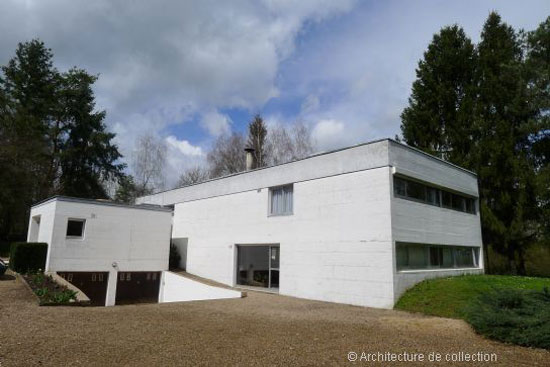 Huge thanks to Axel Ronsin for pointing us in the direction of the agent for this 1970s Andre Gomis-designed modernist property in Le Creusot, eastern France.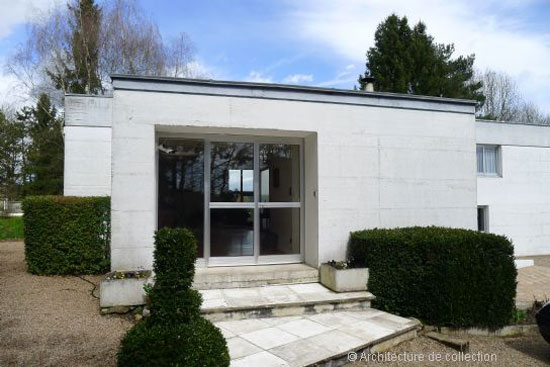 The house dates from between 1971 and 1974, located in a small village around 45km from Le Creusot, which is on a TGV line. So decent access to the place.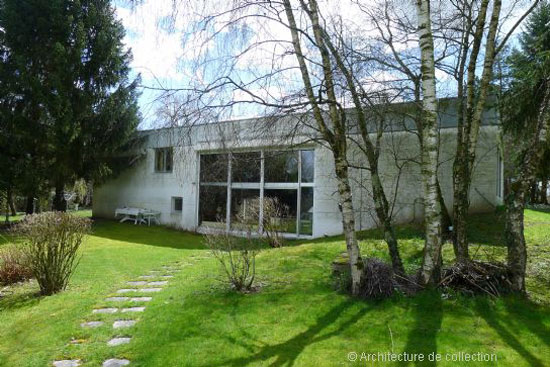 It sits in 11,318 sq. metres of land, with the house offering panoramic views of the Arroux valley and the Morvan mountains. In the middle of all that open rural space, this place really does stand out. That's due to the contrast of landscape and the stark modernism of this place. It still looks contemporary from the outside. In fact, it still looks ahead of the game in some respects.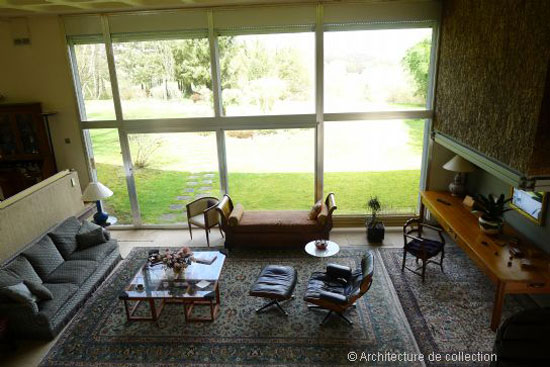 But that's not the case inside, which is like a trip back to the 1970s, highlighted by that amazing / bizarre ceiling. When you see that, you really couldn't be in any other decade except the '70s.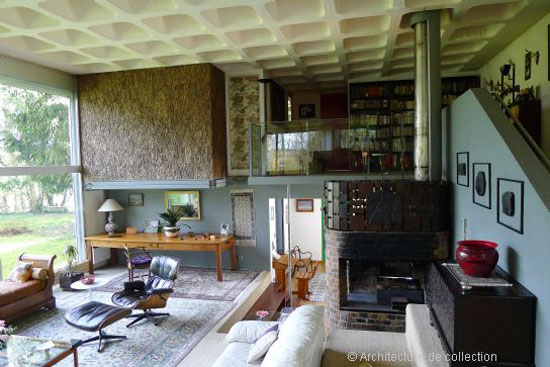 The house is split into two 'cubes', the smaller of which offers office space, a basement and a garage for two cars. In the larger space is a living room, dining room, kitchen, additional double height living space, three bedrooms, one bathroom, laundry and cellar. There is also a mezzanine space with two further bedrooms, each with a bathroom.
It's a statement house which needs a bit of modernisation here and there. But even allowing for that, the price of €320,000 (around £254,000) sounds reasonable.
Find out more at the Architecture De Collection website
Property Location