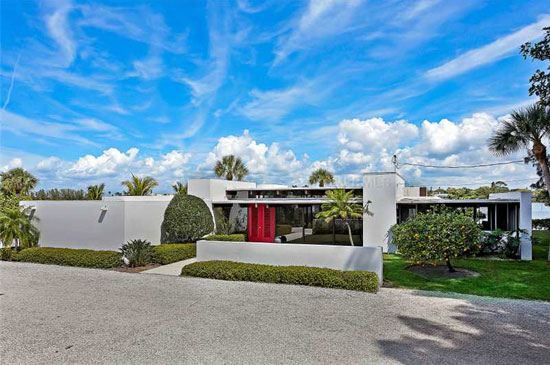 It needs some work to bring it back to its best, but this 1960s Tim Seibert-designed midcentury modern property in Nokomis, Florida is still a stunning build.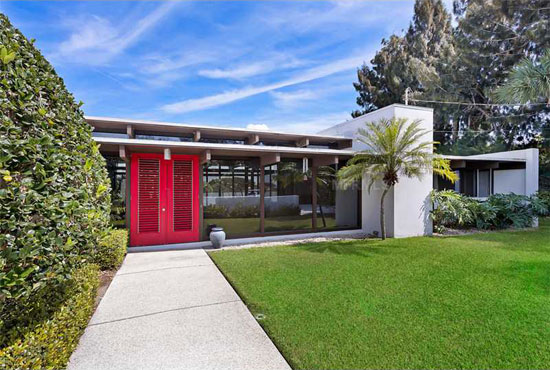 A bay-fronted property that is on the market for the first time, this place was designed by Tim Seibert, a member of the Sarasota School of Architecture, back in 1965. As a structure, things haven't changed too much since, with the bold design, open spaces and walls of glass still a contemporary proposition today.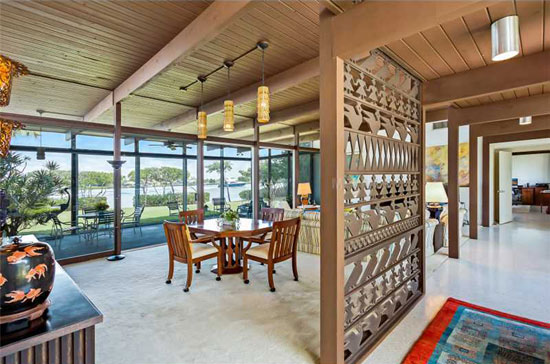 But the decor inside is less 1960s, more 1980s. It probably needs taking forwards or backwards, depending on how you see this place. Ideally, a mix of both.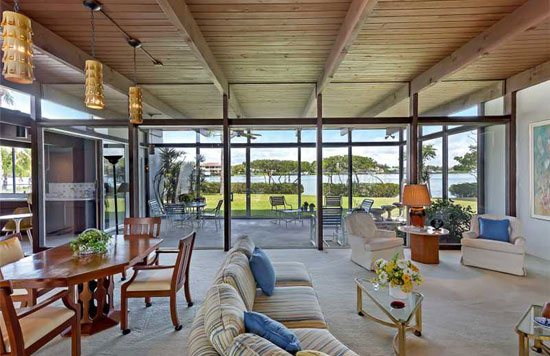 As for what you get, there's around of 155 ft of bayfront on a three-quarter acre plot, holding a property with three bedrooms, two bathrooms and plenty of reception space. Outside, you'll find a large private courtyard and pool with open bay views plus a two-car garage.
More images on the listing, with an asking price of $1,985,000, which is around £1,157,090 at today's rates.
Find out more at the Michael Saunders and Co website
Via Curbed National
Property Location