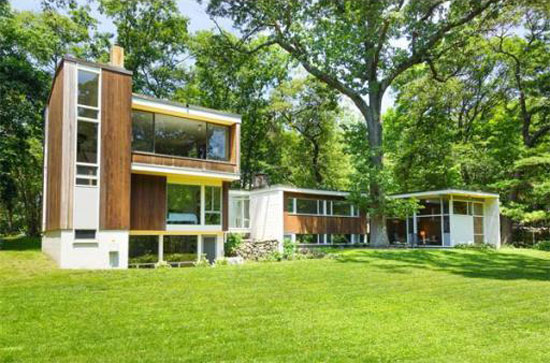 It's a house built by architects for architects. But right now, anyone can buy this amazing 1940s Norman and Jean Fletcher-designed modernist property in Lexington, Massachusetts. If you have the money, obviously.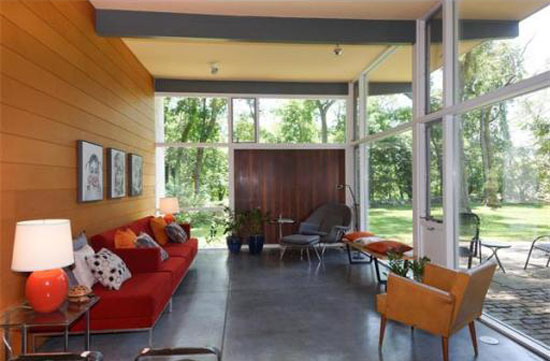 Here is the history. Norman and Jean Fletcher were founding members of The Architects Collaborative (TAC) in 1945, a group headed up by Walter Gropius  alongside some forward thinking modernist architects. They planned a community called Six Moon Hill alongside most of the other founding partners, building similar houses and sharing both community and ideas.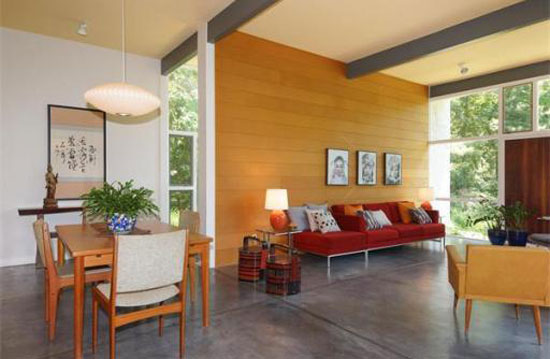 Obviously the idealist community is no more (this was around 70 years ago), but much of the architecture remains, including this angular 3,400 sq. ft, property, which features the flat roof, vertical wood siding, and walls of glass common in all the builds here. Also common are small bedrooms and large social spaces to boost that communal feel.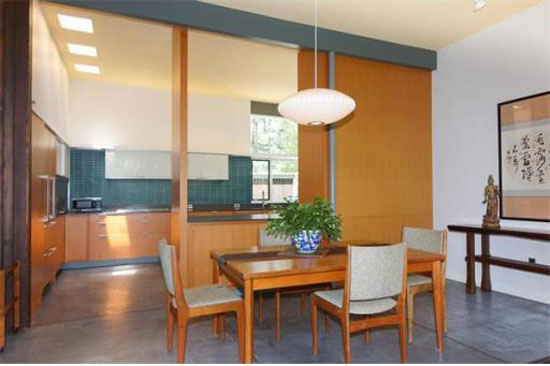 Condition looks pretty unchanged, but you would guess that's because of good upkeep and a decent period renovation rather than this being some kind of time capsule – it has sold a few times over the decades.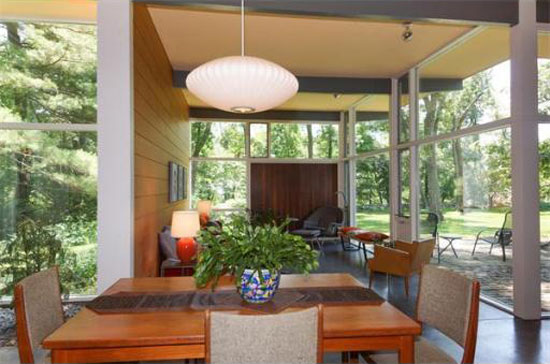 As for space, therein house has a three-level wing accessed via a 'glass bridge'. That main space includes an open plan living room with floor to ceiling windows, a kitchen, dining room, family room, bedrooms and a bathroom. Cross the bridge and you'll find a master bedroom suite, a 'huge' studio and office space and a lower level workout room.
The price is $1,398,000, which is around £817,000.
Find out more at the Redfin website
Via Curbed
Property Location