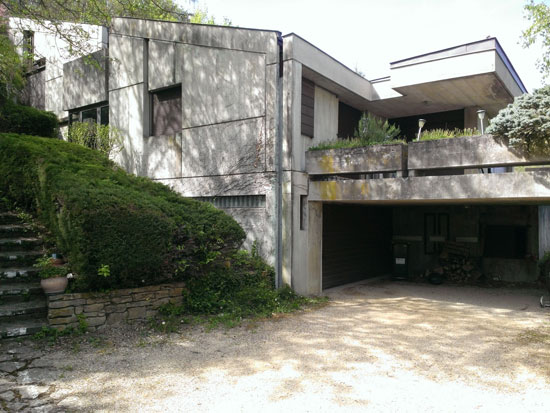 This place looks like it has simply been left – and for quite some time. But the 1970s brutalist property in Couzon-au-Mont-d'Or, Rhone, eastern France here is certainly a great opportunity for someone.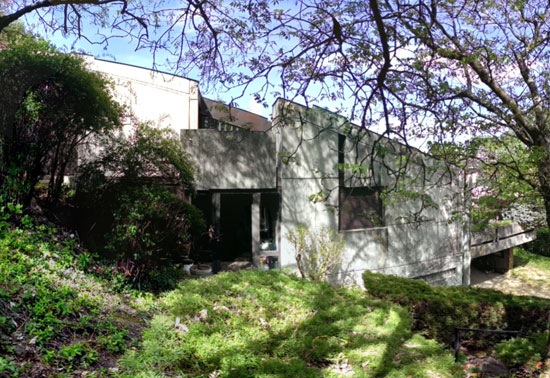 The agent gives us very little, aside from the fact that this place dates back to 1978, designed by an architect influenced by Le Corbusier. But to be honest, most modern house listings in France tend to flag up the latter.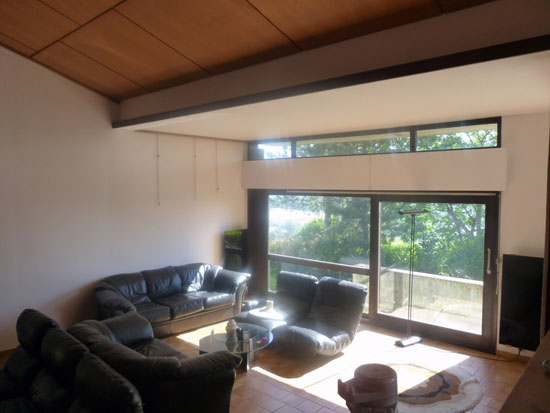 What we do have though are some amazing images of a house built on a hill and designed to take in the views across the adjacent valley. Concrete looks to be the order of the day here, but that stark exterior does look in need of some freshening up. You can probably say that about the interior too.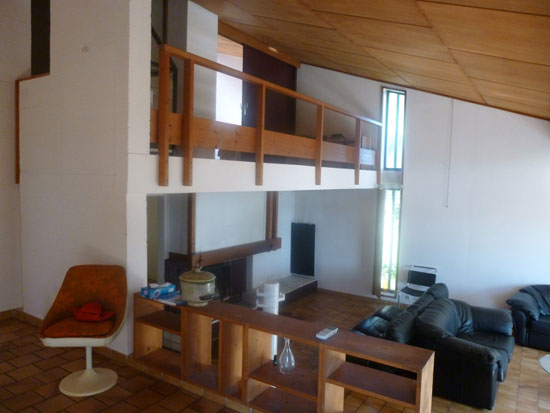 However, on the plus side, we're talking originality here, right down to the furnishings that have been left scattered around the place. The internal gallery, the fireplace, the windows and the balconies all have their own 'wow' factor. Combined, this place really is something special.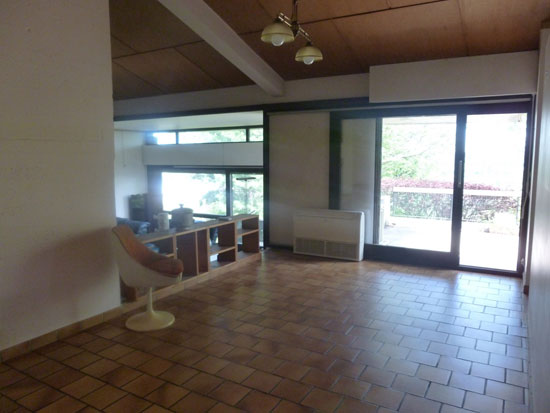 As for the space, the agent points to 160 sq. metres, with a plot of 4.500 sq. metres and surrounding woods. The current layout includes a semi-open kitchen, a living room, a further living room with fireplace and upstairs, a master suite that overlooks the living area below, two bedrooms and a second bathroom. There's also a separate laundry, pantry, wine cellar and a double garage.
Probably the kind of place you need to see up close to appreciate. Contact the agent about that, with the asking price at 750,000 Euros, which is around £595,000.
Find out more at the Andrimmo website
Property Location