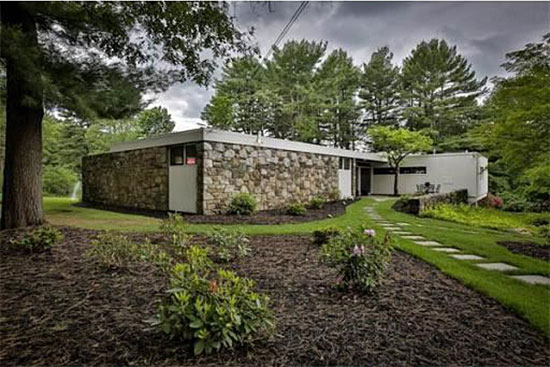 It is described by the agent as a 'modernist masterpiece' and in a 'prime location'. We would probably agree with the former and as as we don't know anything about the latter, we'll have to take their word on this 1950s Marcel Breuer-designed modernist property in Andover, Massachusetts, USA.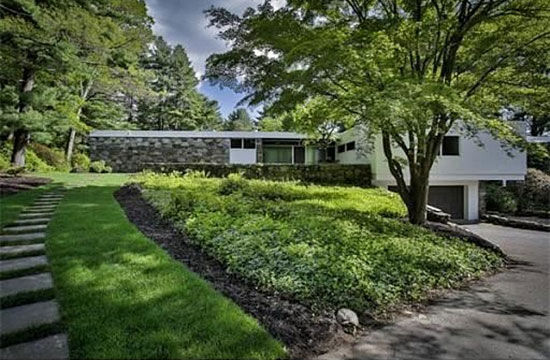 Details are scarce, by we know Breuer designed this place back in 1955 and almost 60 years on, it is a house still able to turn heads. It isn't completely original, a glance at some of the images will tell you that. Read the small print and you'll also notice the word 'addition' referring to a sunroom. But by and large, it looks like the house the architect intended.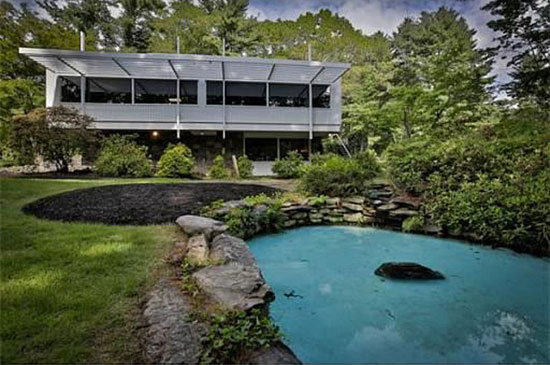 It goes without saying that we love the stone walls, flooring and fireplace, the full-height glazing and open spaces, not to mention the bold modernist exterior. All of which is complemented by some clean / unfussy modern detailing and finishes. Old meets new and a good reference point for upgrading a 20th century classic.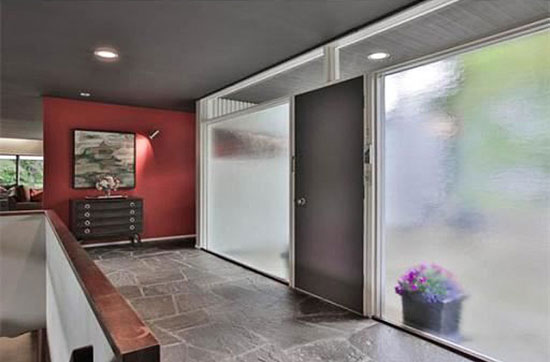 Space-wise, you are looking at three bedrooms and three bathrooms, the previously-mentioned sunroom and open-plan living and dining room areas, with a total living space of 4,038 sq. ft. That's on a plot of 1.07 acres too, so presumably a decent amount of privacy comes with this place.
If you want it, the asking price is $899,000, which we work out at £527,000 at the current rates.
Find out more at the Zillow website
Property Location