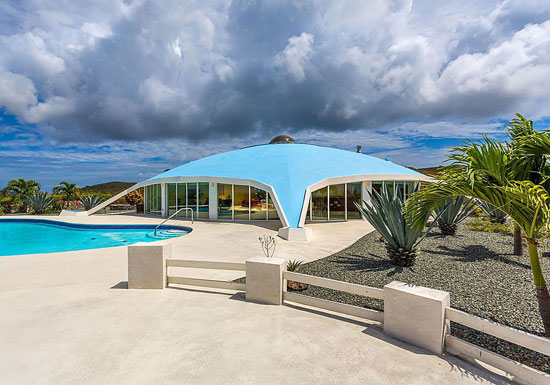 For a house with such impact, we would have expected the architect details to be readily available. Not the case, so we'll just have to go with the 1960s space age property in Christiansted, US Virgin Islands for a description.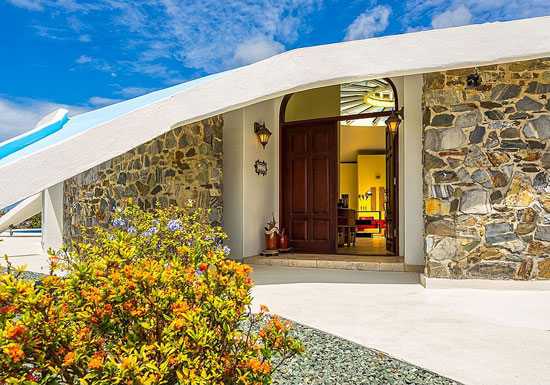 Even the year of construction is slightly contentious, with both 1960 and 1968 being listed in different agent descriptions. Not that it really matters. This is definitely bold 1960s architecture, the kind of place you might imagine as a hangout for your average Bond villain or at the very least, the affluent 1960s hipster.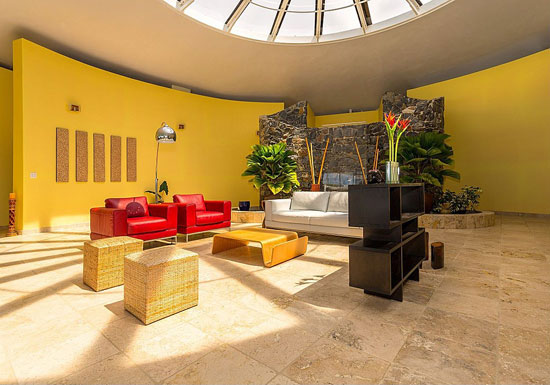 That dome is created using concrete and steel, with extensive glazing (plus feature glass dome) ensuring plenty of natural light gets in. Inside, it has obviously been renovated or updated, but you suspect the broad canvas is pretty much as it was when built.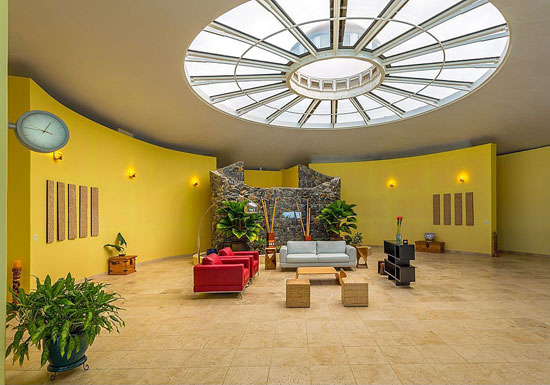 Talking of the inside, we're looking at open plan living, with huge swathes of space to play with, broken up by stone features and coloured walls, not to mention a modern kitchen. Off that you'll find five bedrooms and 3.5 bathrooms amongst the 4,600 sq. ft. of space.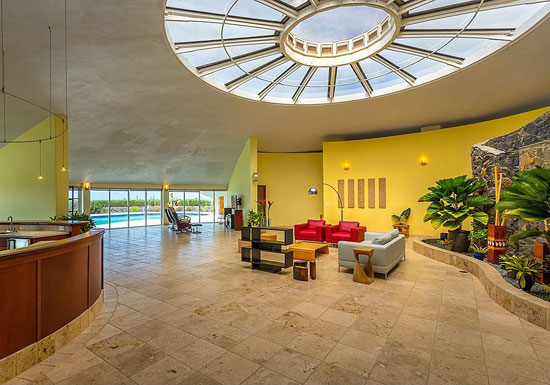 If the inside is impressive, the outside can probably match it with the views of the sea, the socialising area and the pool, with the plot covering over an acre of land in total.
In terms of price, you are looking at $1,499,000, which by our reckoning works out at around £880,000.
Find out more at the Zillow website
Property Location