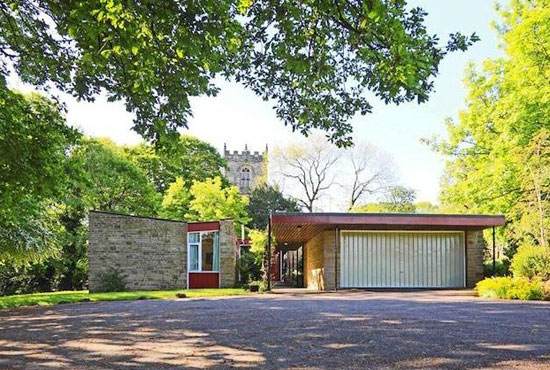 Thanks to Stefi Orazi for spotting this one, although we don't know a great deal about the heritage (if that's the right word) of this 1960s midcentury-style four-bedroom property in Sheffield, South Yorkshire.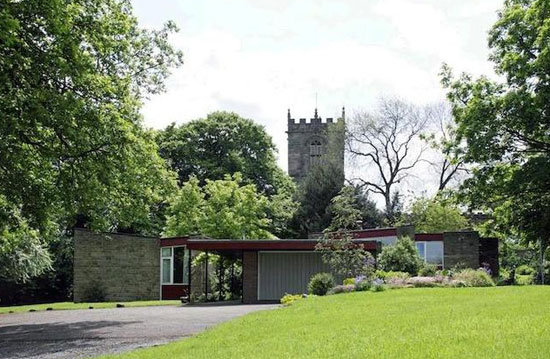 What we do know is that the house is in the Ecclesfield area of the city and was individually designed and built on its one-acre site, which happens to be right next to the local church. It also has its own access to the churchyard, which suggest it might have had some connection to it in the past.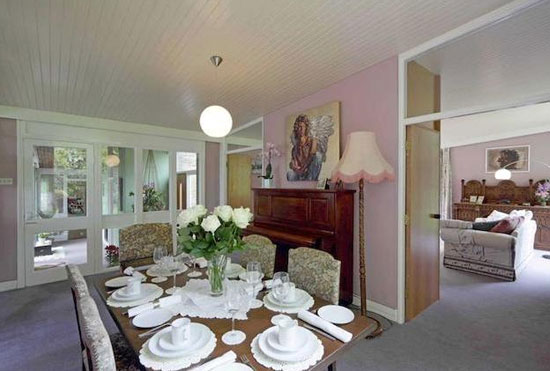 Regardless of its past, it certainly is an eye-catching property in the present. From the outside, it doesn't look to have changed a great deal as the decades have passed and in truth, not a great deal has changed inside either. Although it does look like someone has taken it on a little since the original build (not least by adding solar panels). Not much change though, with the wood panelling, the extensive glazing, internal doors and most of the fittings looking untouched. It just needs a fresh pair of eyes to take it up a further level.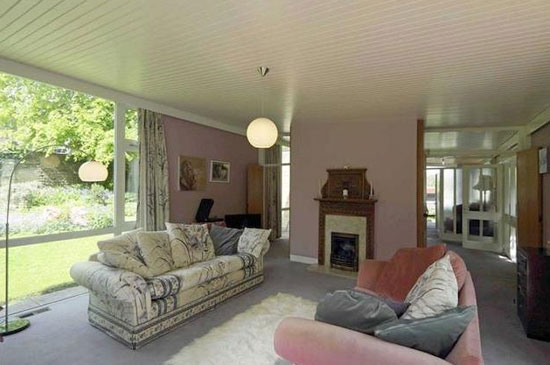 There is around 2,000 sq. ft. of space, with includes a spacious hallway, a good sized study overlooking the church, a separate dining room, lounge, breakfasting kitchen, separate utility room, pantry, four 'generous sized' bedrooms, a dressing room and two bathrooms. Outside there is plenty of car parking space, an acre of lawn and woodland, two patio areas and a double garage.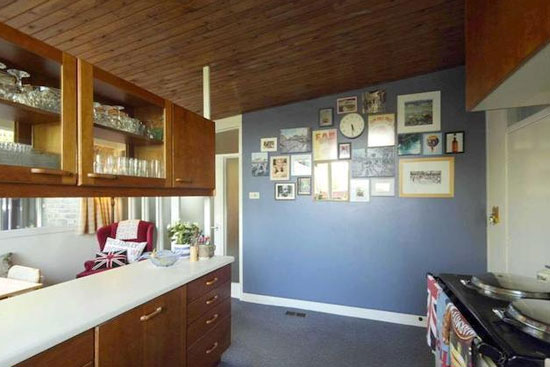 If you like the look of the place, the price is £499,995.
Find out more at the Saxton Mee website
Property Location