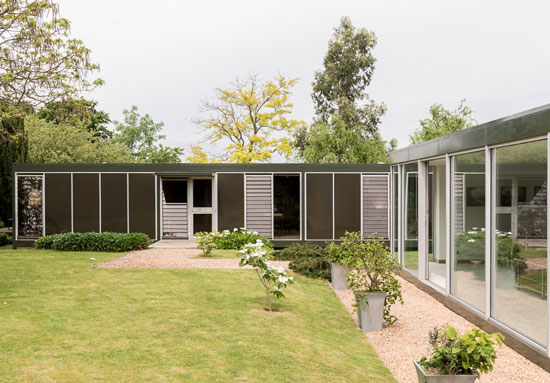 Another midcentury modernisty gem on the market, this time it's this 1960s Michael Manser-designed single-storey modernist property in Ashtead, Surrey.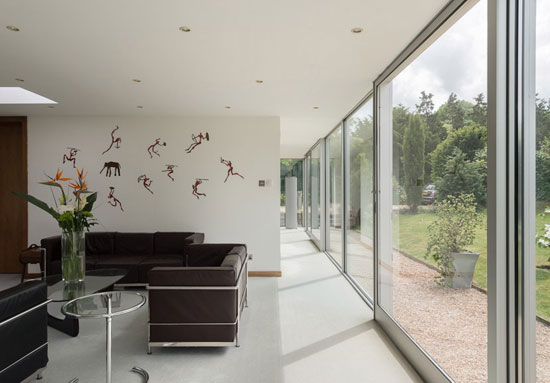 Stunning really doesn't do justice to this 1967 design, which was recently extended under the supervision of Michael Manser to create a house offering around 3,000 sq. ft. of internal space. It's also grade II-listed, with English Heritage referring to this place as 'an important and rare example of a modern steel house by a key architect'.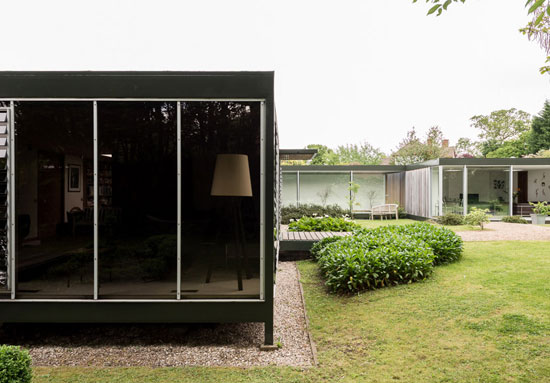 The inside of this place has been well preserved, with subsequent upgrades very much in keeping with the architect's original vision. Perhaps that's why he was happy to oversee the extension.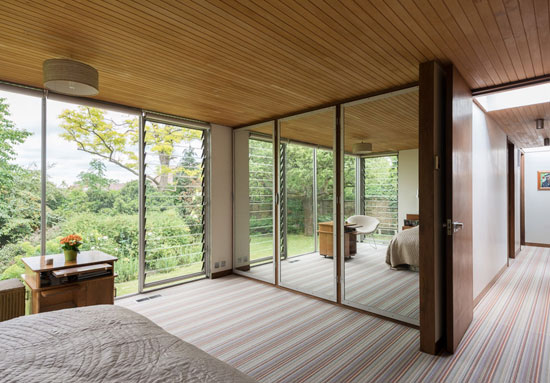 Floor to ceiling glazing is an obvious feature here, which really does being the outside in. It looks very open plan too, with the agent also adding that the rooms are 'unusually large' for a house of this era. Within that bright and open layout of the main house you'll find an entrance hall, reception room, dining room, kitchen, bathroom and four bedrooms, one with an en-suite bathroom. A glass 'link' takes you to the more modern part of the home, which offers a second reception room, study, kitchen and another bedroom with en-suite bathroom.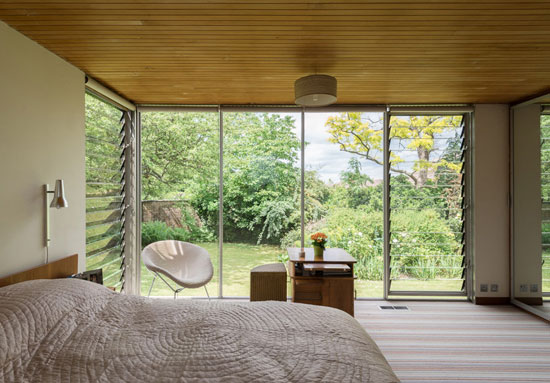 All of that hidden away from the road thanks to the former walled garden of a large country house. A good amount of land to enjoy too, with a short drive at the front of the property available for car parking.
£1,550,000 is the asking price.
Find out more at the Modern House website
Property Location