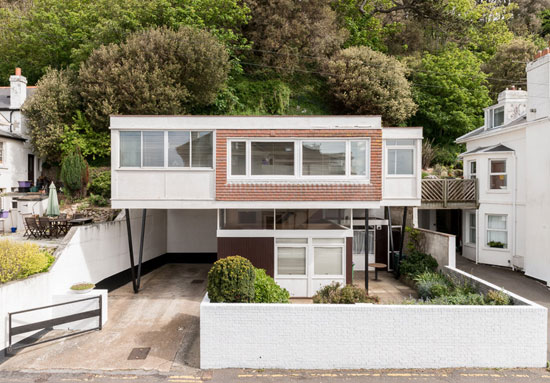 Now this is interesting. Back in 2011, we featured this place, which we thought was something of a midcentury gem and good value for the £300,000 asking price. Fast forward a couple of years and this 1960s John Floydd-designed midcentury-style Scan House in Sandgate, Kent is back on the market for a much higher price.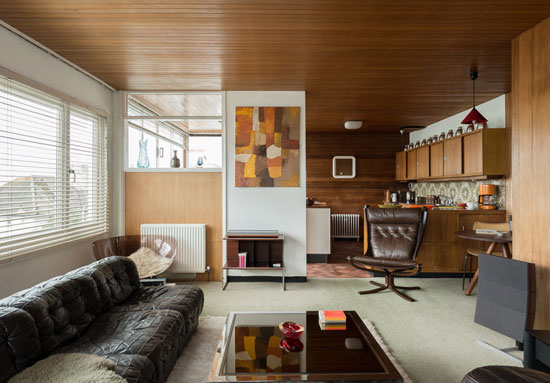 We don't know why. The images show the house 'dressed' much more in keeping with a midcentury property, certainly doing the design more justice. The market might have jumped up (as it has in many areas) or the fact that it has had permission granted to add another storey might have added the value. Regardless, it's still a stunning house.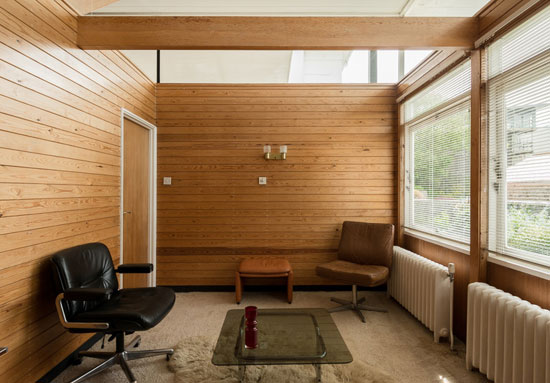 It dates from around 1962 and a quick glance around the place suggests it never quite left that year. Time capsule it certainly is. If you love the era, we suspect everything from the staircase and wood panelling through to the kitchen and bathroom are probably getting you just a little hot under the collar.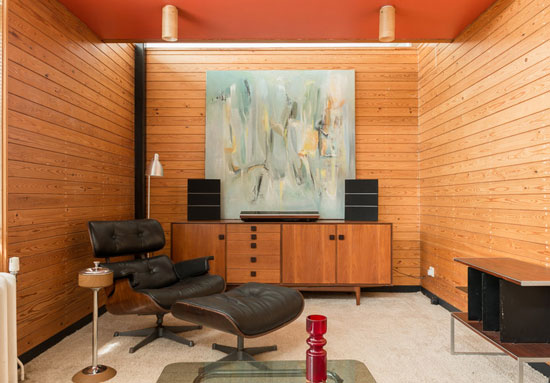 As for space, it is described as a 4 / 5 bedroom house, with access via the carport and into an entrance hall, with a bedroom on the ground floor, along with a shower room, utility room and workshop.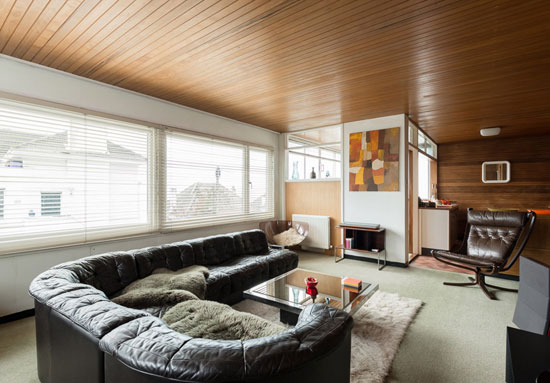 The rest of the accommodation is on that 'raised' level, which is an open plan kitchen / living / dining room, four bedrooms and a bathroom. Outside you'l find a steep garden and paved terrace, which does offer sea views. A quiet village location too, if that's your thing.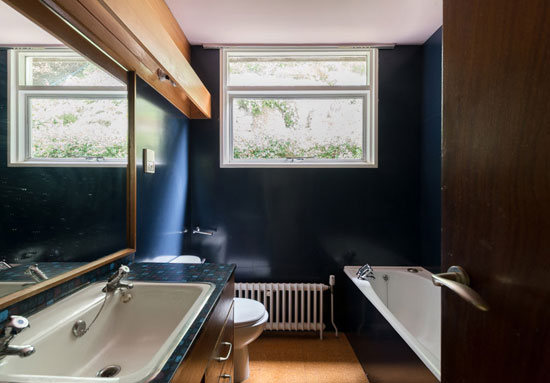 £425,000 is that current asking price.
Find out more at the Modern House website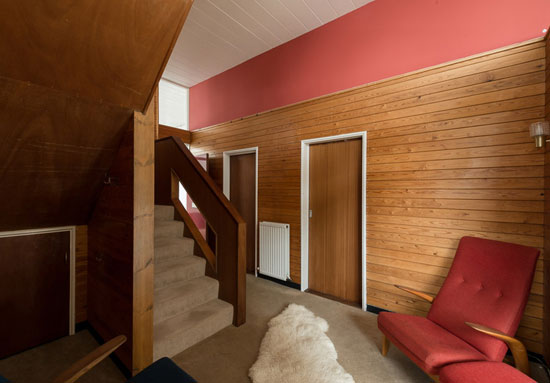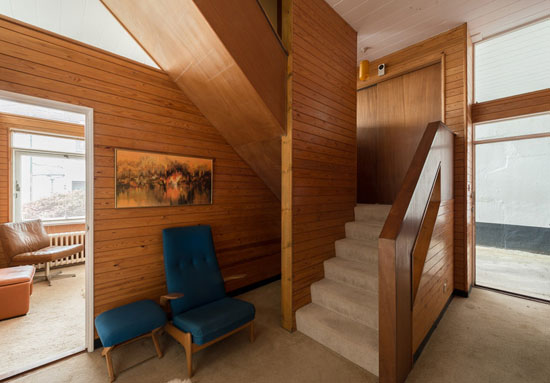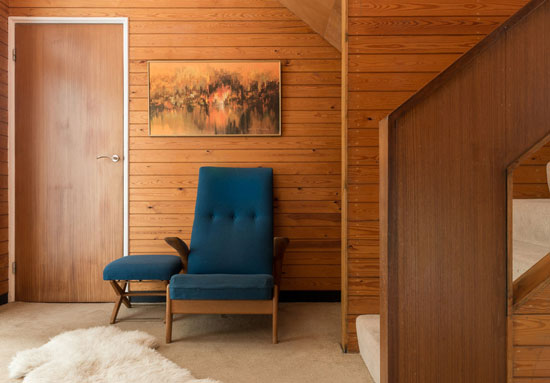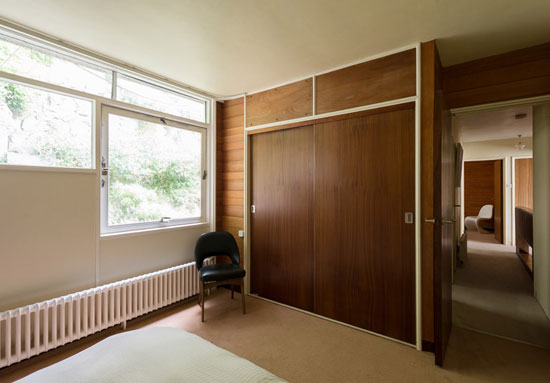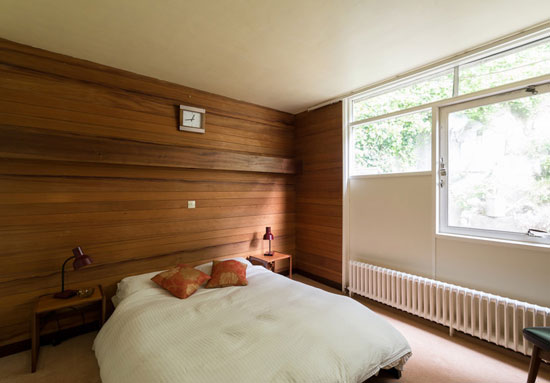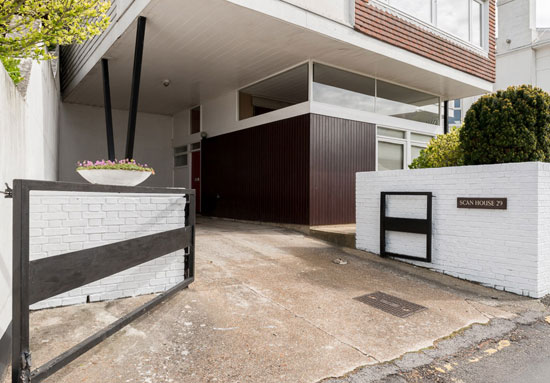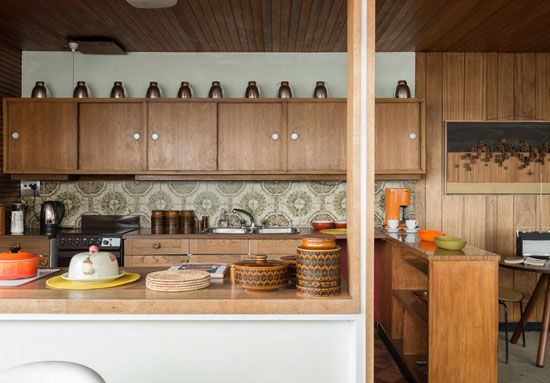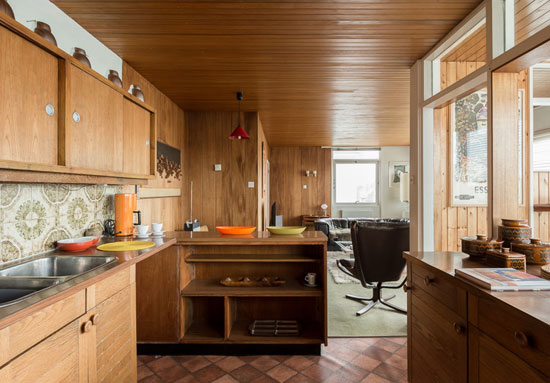 Property Location