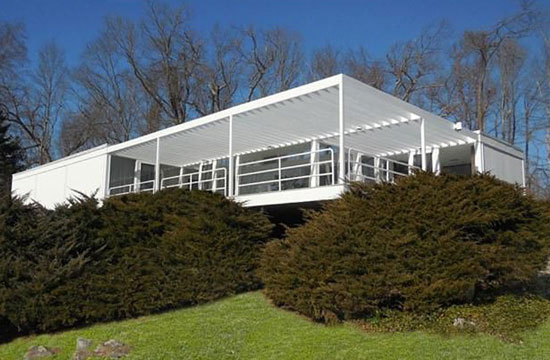 It was created for a 'well known artist', who just happens to be selling this 1960s John Johnasen-designed modernist property in Redding, Connecticut, USA.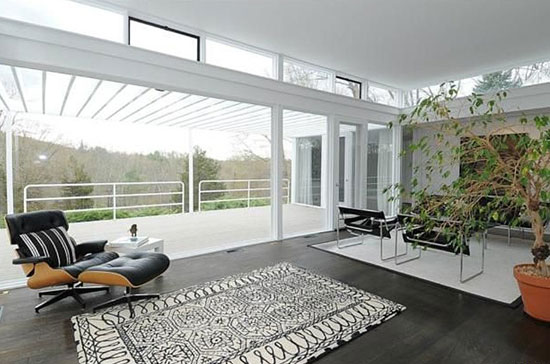 We sadly don't know the artist's name, but we do know that the architect was one of the 'Harvard Five', designing this forward-thinking property as early as 1960. It has been updated over the years, but with the original owner still here over 50 years later, you suspect the design has changed little.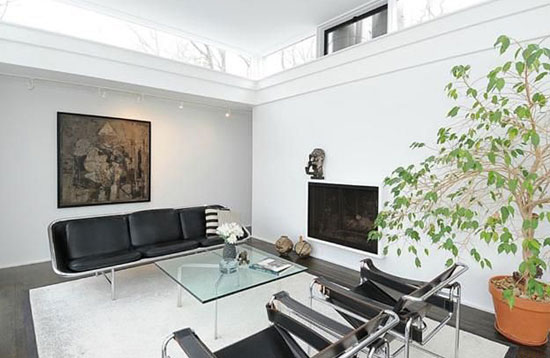 What we do have is a house situated on a knoll in around four acres of land in a position that ' floats over the landscape' according to the agent. An expanse of white as well as glass, the house also has a significant amount of balcony space, not to mention what looks like a premium finish. Of course, the art will be going – or at least, we presume it will.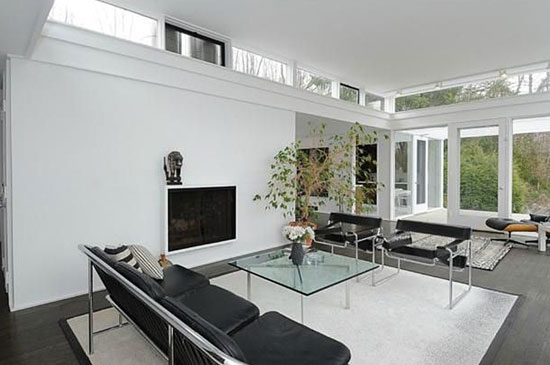 As for space, you get a large entry foyer, a corner dining room and bar, a considerable living room (or entertaining area if you prefer), a master bedroom with bath and direct access to the balconies, a second bedroom with office, a large art gallery and a studio.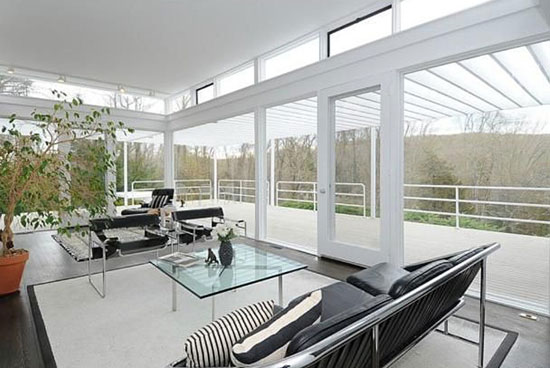 Outside you get the previously-mentioned land, as well as a private pool built into a stone quarry, a pool shed and a detached two car garage. $949,000 is the asking price, which works out at around £564,000.
Find out more at the Zillow website
Property Location